Applies to: DW81KD/DW61LD/S500/FC200
Purpose:
The article will introduce how to set up motion detection recording. Please note that this instruction only works for the models mentioned above that support AI detection (human/vehicle detection).
Before you start the setting:
Kindly confirm that the DVR has an HDD (Hard Disk Drive) installed inside. If not, kindly please follow the guide here:
How to Install the Hard Disk Drive (HDD)?
Steps:
1. Confirm HDD status.
When confirmed the HDD is successfully installed HDD inside the box, you can check the HDD setting.
Please go to Storage-->Storage Device" to check the status. If the status shows "Normal", that means the status is normal.
If the HDD status is "error" or other messages, you can format it to make it work normally.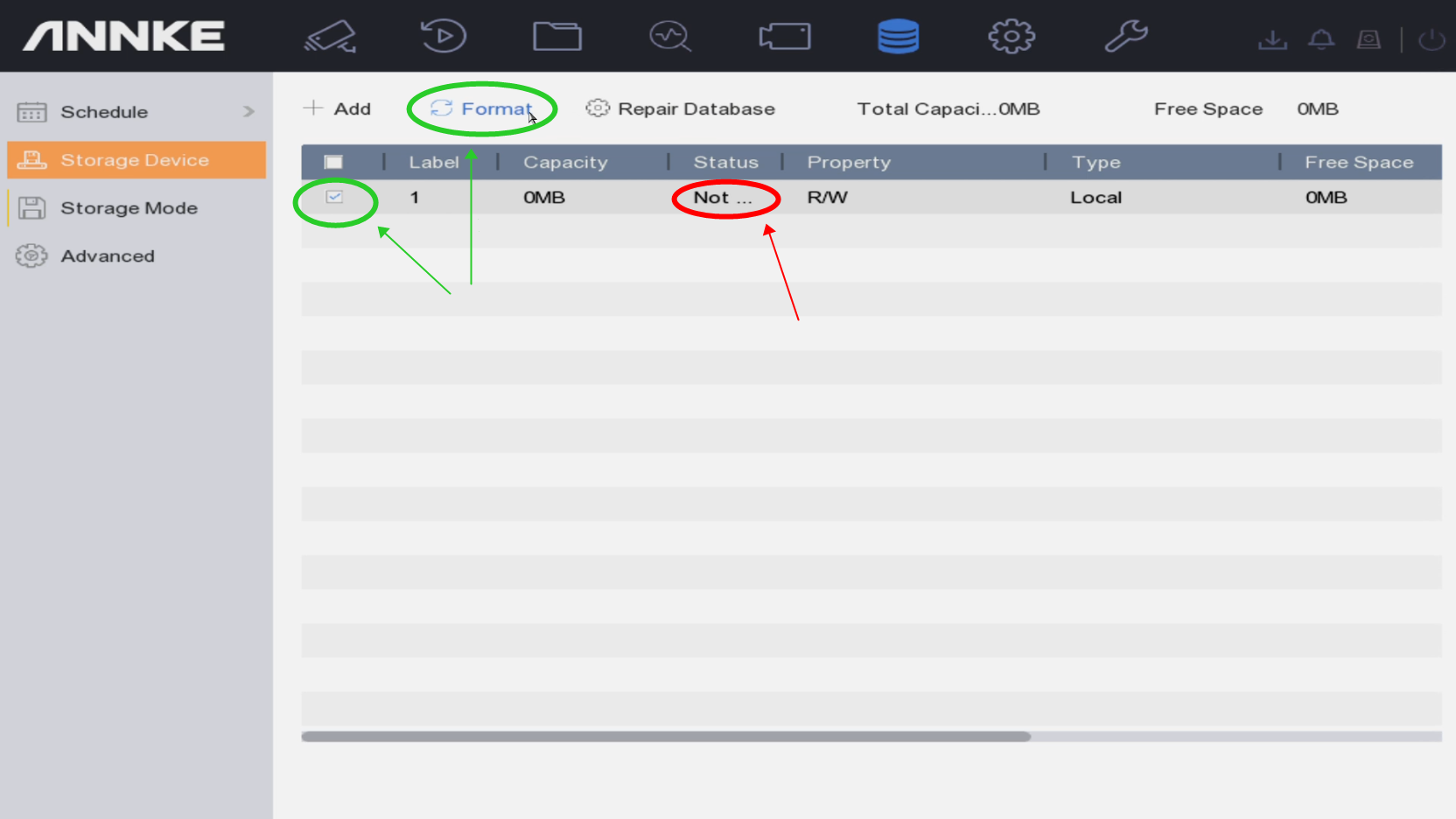 2. Motion Setting
Please go to "Setting"-"Event"-"Normal Event". enable the motion detection, then draw the motion area and adjust the motion sensitivity.
To detect human/vehicle only, please check the boxes in Target Detection.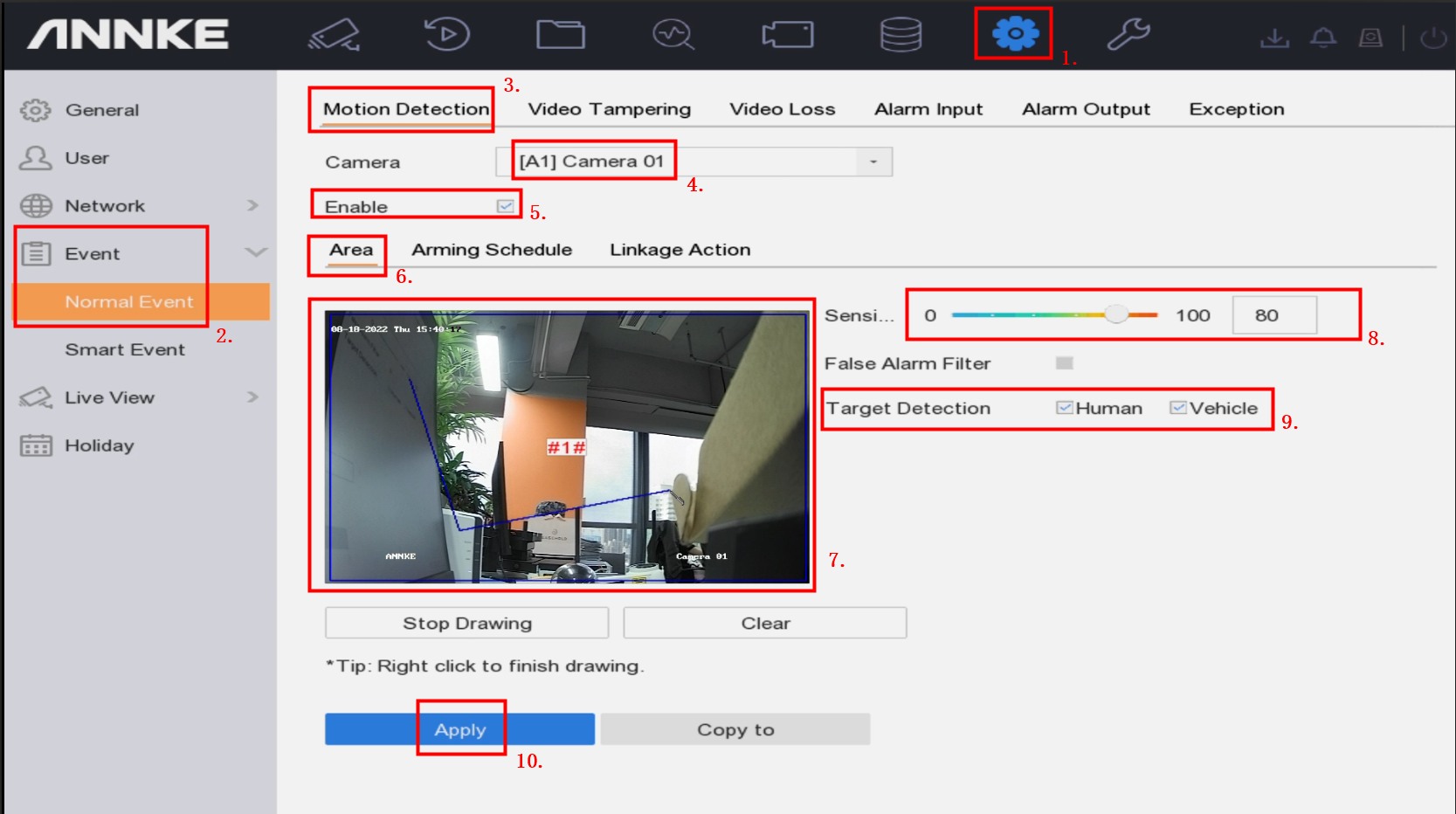 Go to the Arming Schedule to select the available time for the alarm.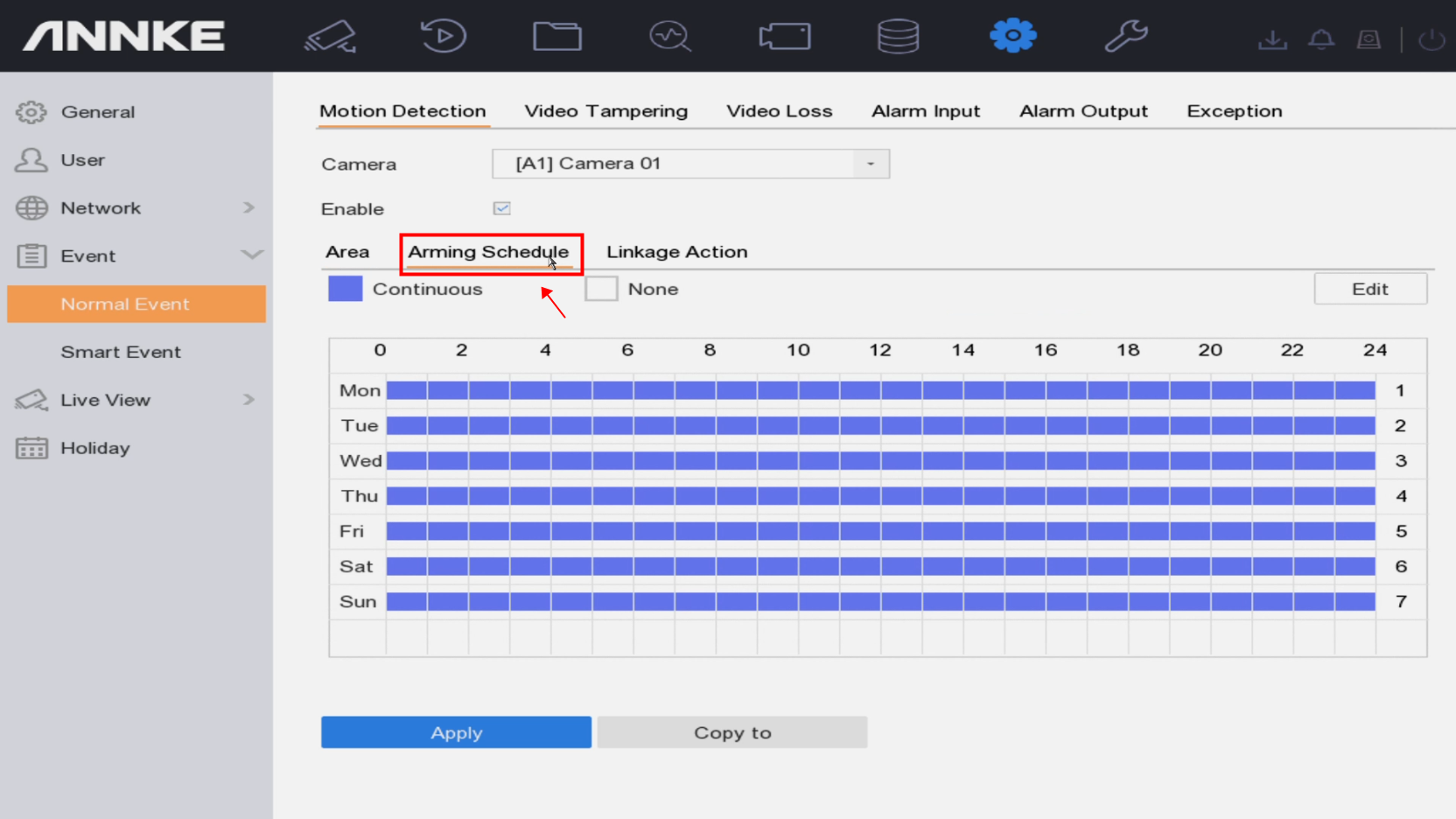 Go to Linkage Action to check the enable the alarm actions that you would like to have.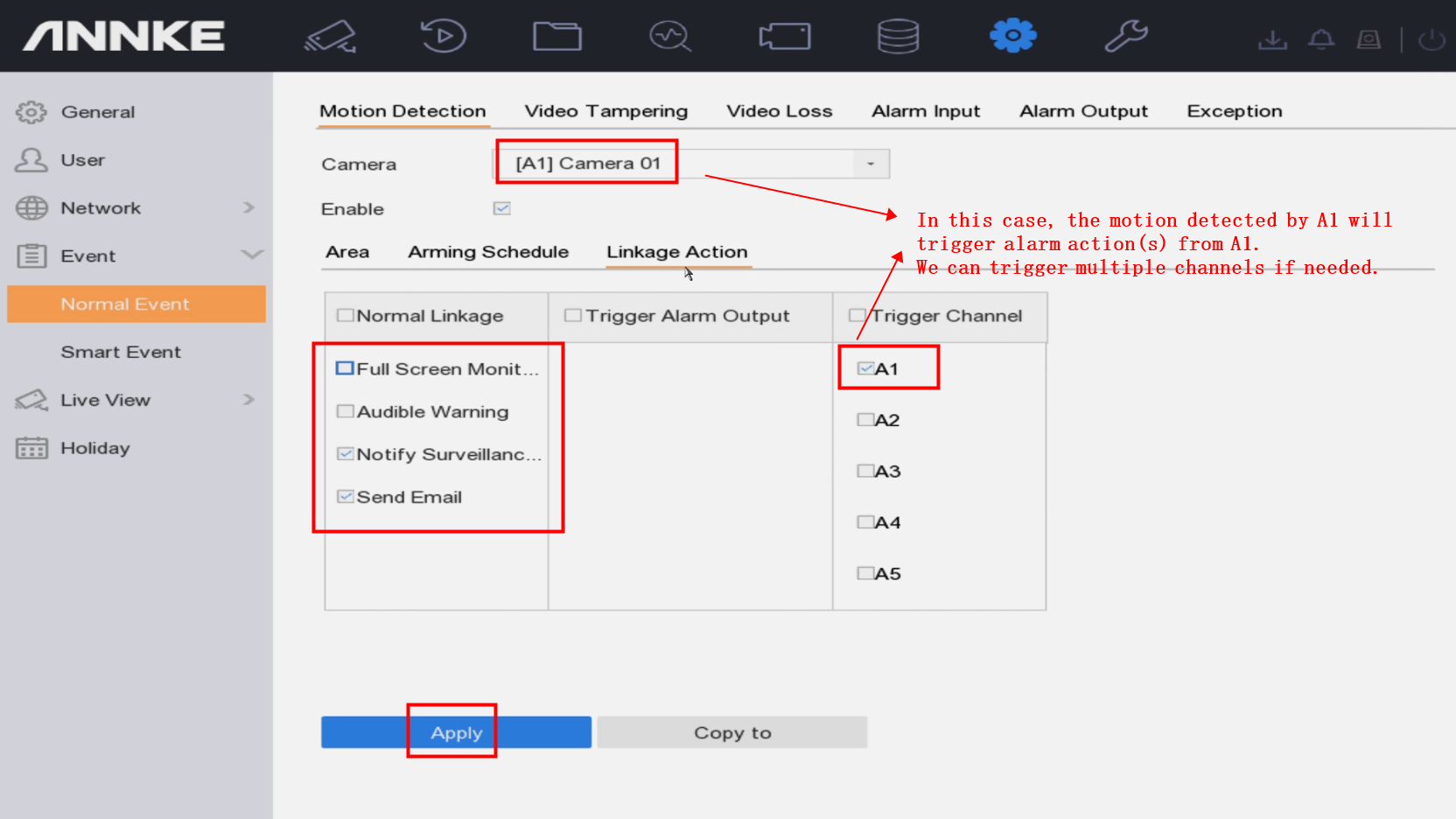 3. Set up Recording.
Please notice that the system default setting is continuous recording. Please go to "Storage"-"Schedule"-"Record":
Please check the box to enable the schedule first, then click the Event, then draw the timetable with green blocks.
You could also click the "Edit" to select the recording time.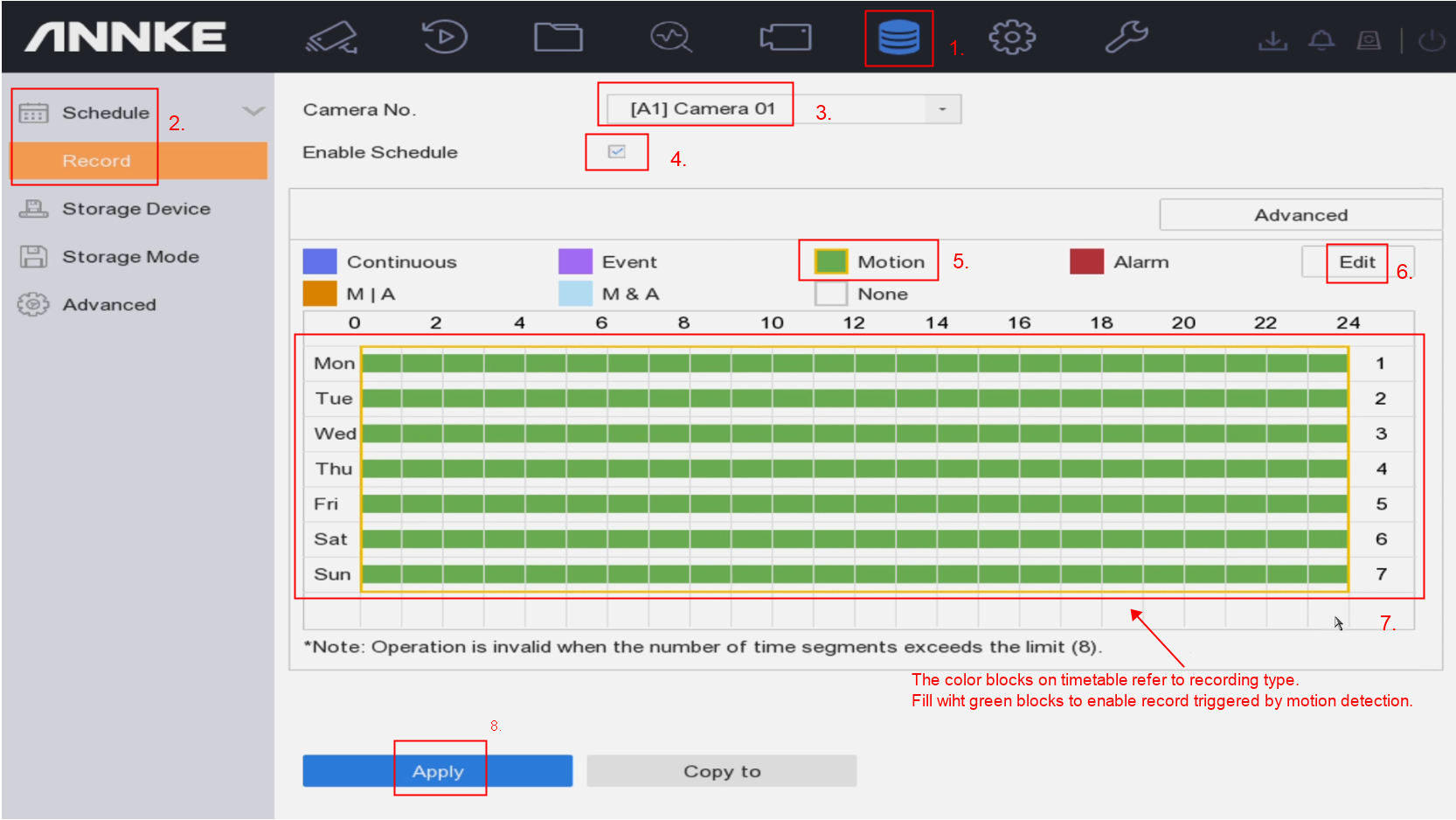 4. When finishing the setting in one channel, you can click "Copy to" to apply the settings on all channels.
You could also set up the camera one by one.