Applies to: DT41Y/DT61Y/DT81Y/DN41R/DN61R/DN81R/DT41GB/DT81GB/DT61GB/DW41JD/DW81KD/DW61LD/DT81DP/N48PI/N44PI/N46PI/N44PAM/N48PAW/N46PCK/N88PCH
Here we'll guide you to quickly find the system status information locally.
Please go to Menu->Configuration->Network->Platform Access to find the P2P status and the verification code.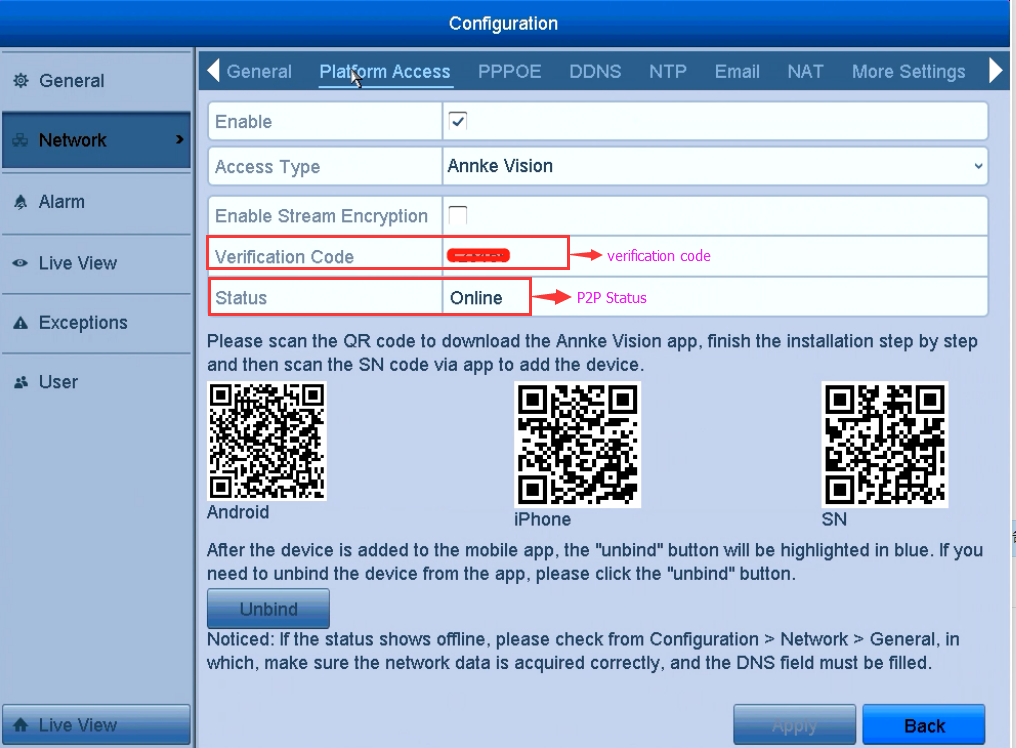 If you find the verification code box is blank, please click the "verification code" box and create a verification code. Or the system'sP2P status will be offline.
Please go to Menu->System Maintenance->System Info->Device Info to find the serial No.