Applies to: I61DQ
If you reset the camera, the camera will come back to default and you need set up everything again.
1. Unplug the camera from power and ethernet cable from the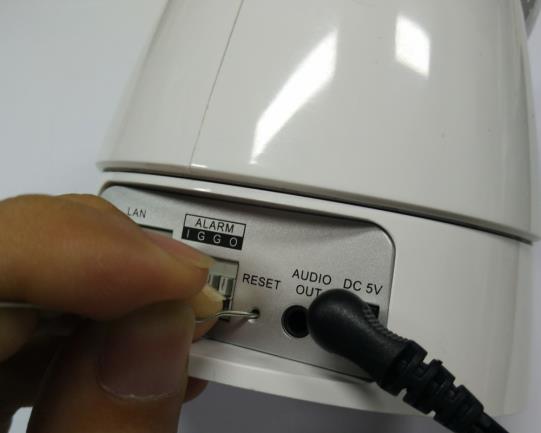 router first.
2. Use a pin press and hold the reset button at bottom of the camera. At the same time, use your other hand to plug the camera to power and keep holding the reset button.
3. Keep holding the reset button for 15 seconds and remove your hand.
I minute later, the camera will spin by itself until it stops after 30 seconds. You can see the LED will flash in blue color, which indicates reset succeeds.