Applies to:
DT41Y/DT61Y/DT81Y/DN41R/DN61R/DN81R/DT41GB/DT81GB/DT61GB/DW41JD/DW81KD/DW61LD/DT81DP/N48PI/N44PI/N46PI/N44PAM/N48PAW/N46PCK/N88PCH/S500/S300/FC200/NCK800/H800/H500/FC800/E800
Purpose: You could set up motion detection for your system.
Steps:
1. Please go to HDD-->General and make sure there is a hard drive in the recorder and the status is normal.
If the status is abnormal or another status, please refer to this instruction to make it normal first.
https://help.annke.com/hc/en-us/articles/360000252901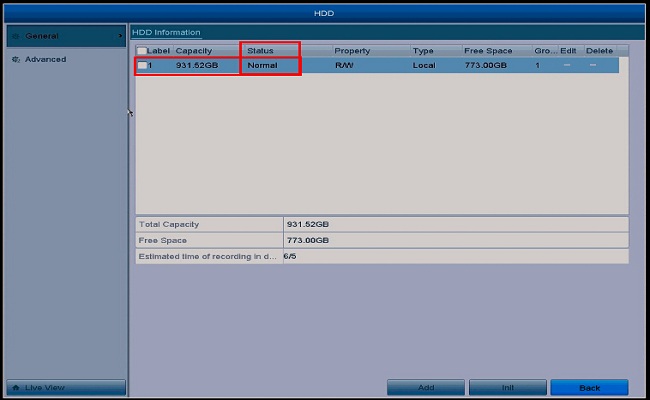 2. Go to Record-->Schedule to set up motion detection recording.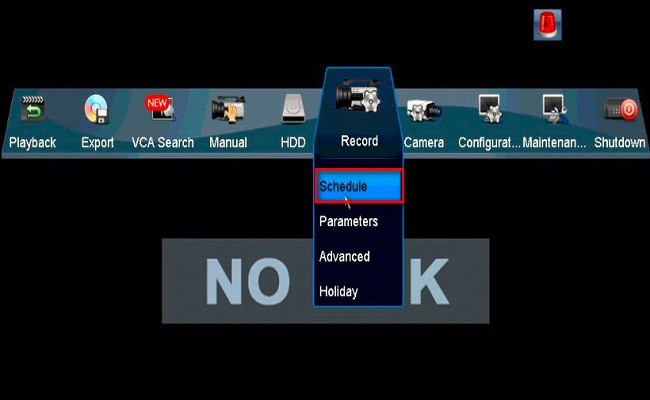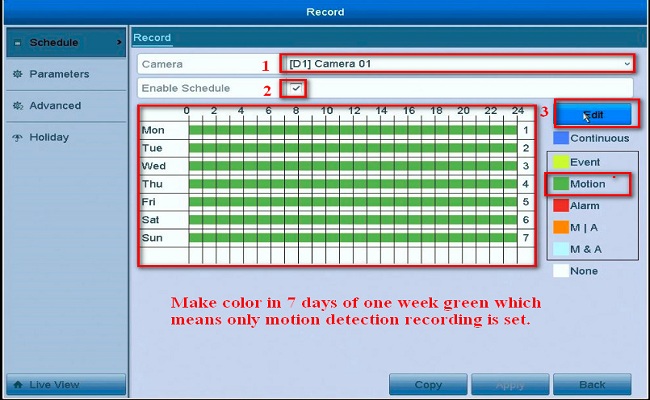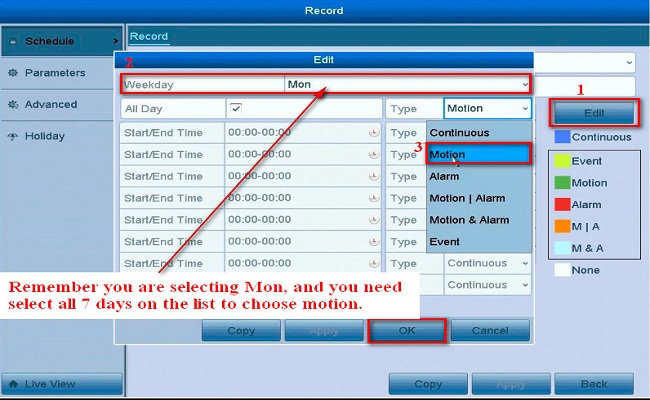 3. Go to Camera-->Motion to enable motion detection.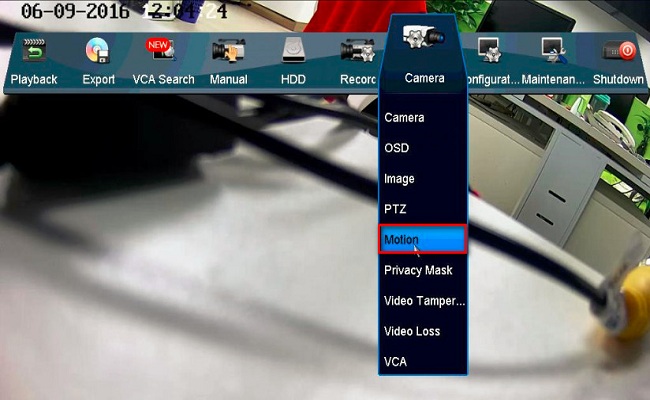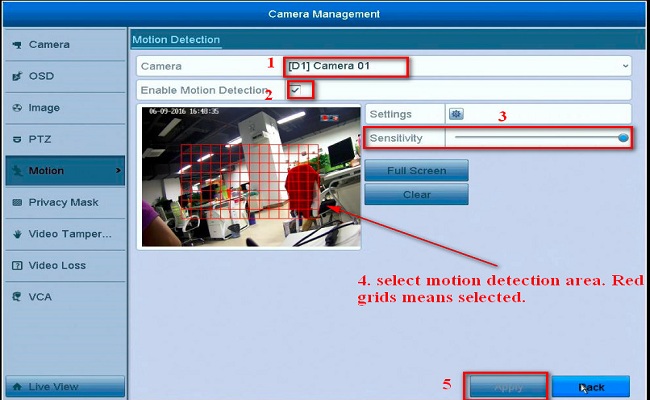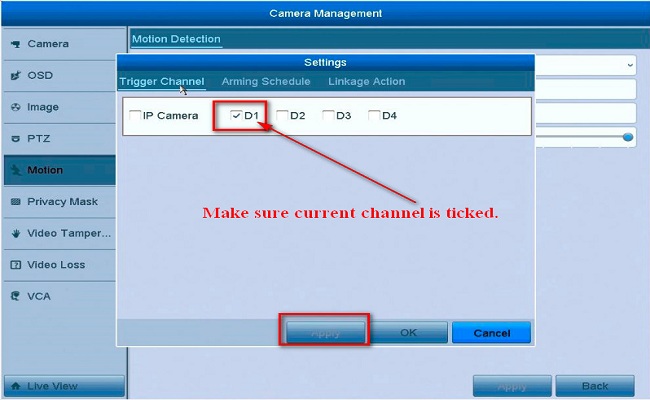 4. Go to Menu-->Playback to play motion detection recording.