Applies to: I41T
1. You can refer to these steps below to enter your IP camera.
Power on the camera and plug the camera into the router by ethernet cable.
Get a windows computer, which is also connected to the same router by cable or by wifi.
Install software. Here is the software download link. support.annke.com/document/IPC/I41T/tool/IPWizardIII_2.2.5.rar
Run software and search camera's IP.
Then use this IP address to enter this camera on the IE browser.
The user name is admin and the default password is blank.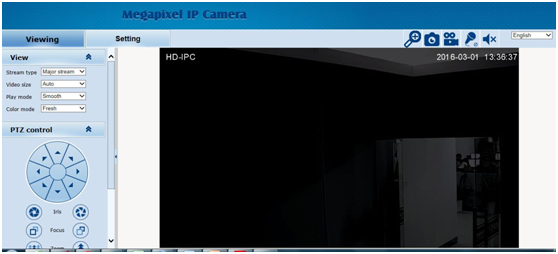 2. Please go to setting-PTZ function-PTZ protocol-User mode.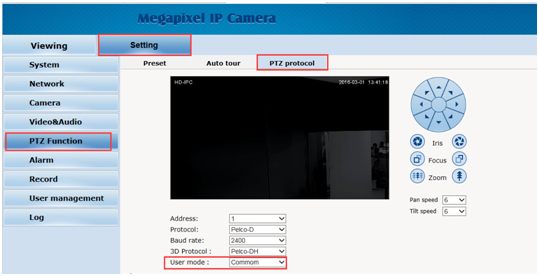 3. Choose HK-TST and the camera's video signal will reboot automatically.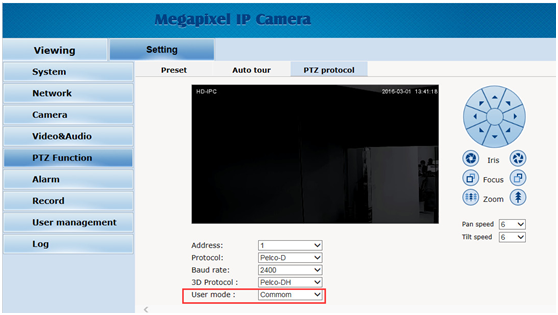 4. After the video signal finished rebooting, the live view will be shown.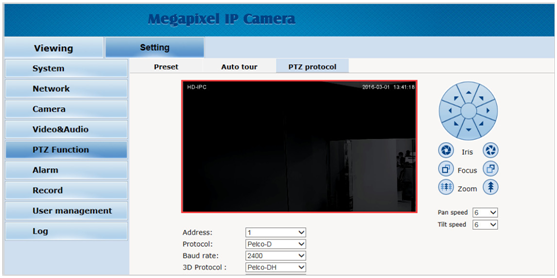 5. Please refer to this link below to connect your I41T to your DVR.
https://help.annke.com/hc/en-us/articles/360000252082
Please go to Menu-Management-PTZ and set Preset(for example 1-4)
6. Input the preset number 35 and click call. You will find the camera will move from one preset to another in a circle.
Notice:
You can only set one tour line which only uses 1-8 preset.
If you want to stop touring, click the up, down, or the left or right icon on the panel.