Applies to: DH81NK/DH41NK/DM21O/DM31O/DL81A/DH81S/DH81NG/DN81NB/DM41G/DN41CJ/DN81BJ/DN61EC/DG81W/DG61X/DG41T/DT81DQ/DT41DC/DT61ER/DG41BE/DG81BE
We provide users with 2 types of the system regarding storage, with an HDD and without one.
Before fixing the problem, you should first check if there is a built-in HDD in your recorder. Then please follow the steps below to fix the problem, if the built-in or new-installed HDD won't show up.
Step 1. Go to the Main Menu --> Advanced --> Storage to check if there is an HDD and its status (see the picture below).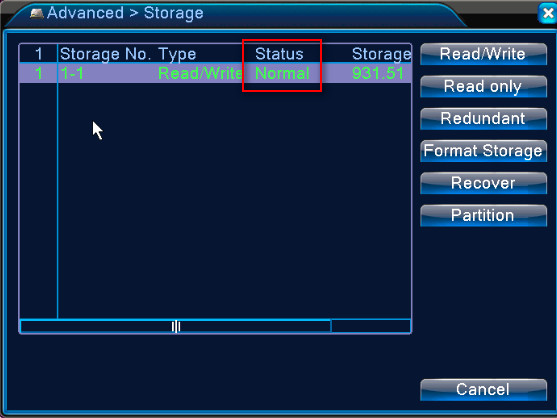 If there isn't HDD information or the status is not normal, it means mistakes occurred to the HDD.
Step 2. Format the Storage if the HDD is not formatted.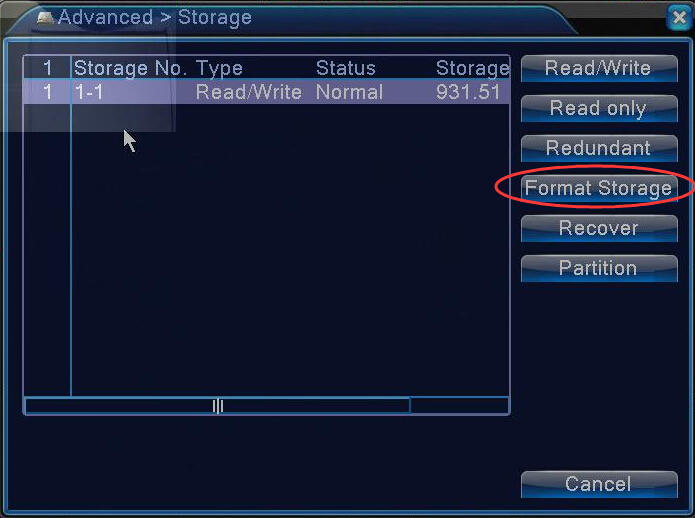 Note: 1. If the HDD you installed is not an ANNKE product, please make sure your HDD meets all the requirements.
2. Please make sure your HDD is a surveillance HDD, not Desktop HDD.
Step 3. Remover the cover of your DVR/NVR. Uninstall the HDD and reinstall it. Please see this FAQ to install the HDD.
Step 4. Put the HDD close to your ear to check if you can hear the noise of running after the installation. Then touch the HDD with your hands to feel the temperature in about 30 minutes. If you hear nothing and the surface temperature doesn't rise, the HDD is not being powered. Then change the power supply of the DVR.
Step 5. Unplug the DVR and plug it in again.
Step 6. Factory reset the system.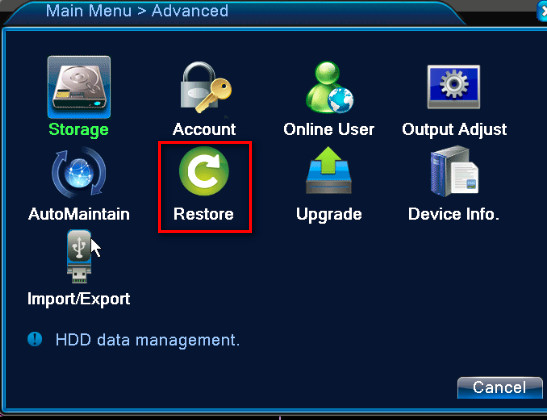 Step 7. Try another DVR or HDD if possible.