Applies to: N44PS/N48PS
1. Recordings can only be saved into the hard drive. Therefore, please install a hard drive and make sure its status is normal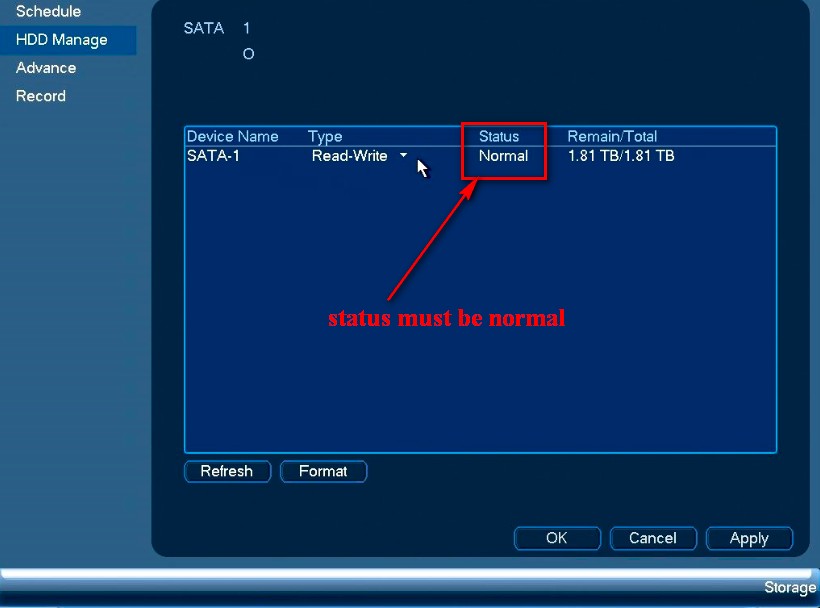 2. Go to storage to set up a period to take motion detection recording
select channel first and select motion detection period. click save.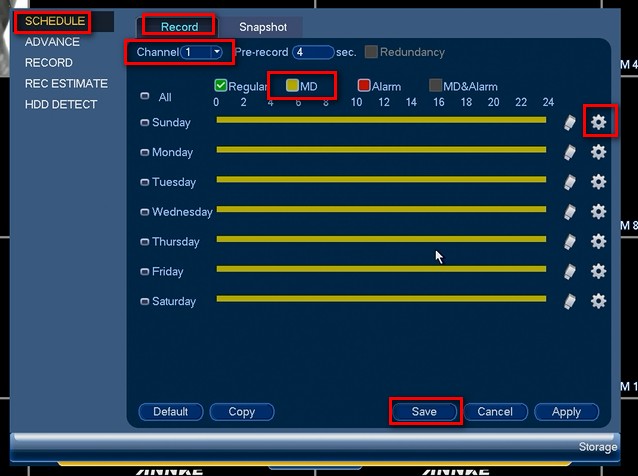 3. Go motion detection setting to enable record.
select channel
enables motion detection
select period and region
tick record channel
tick channel 1 or another channel number.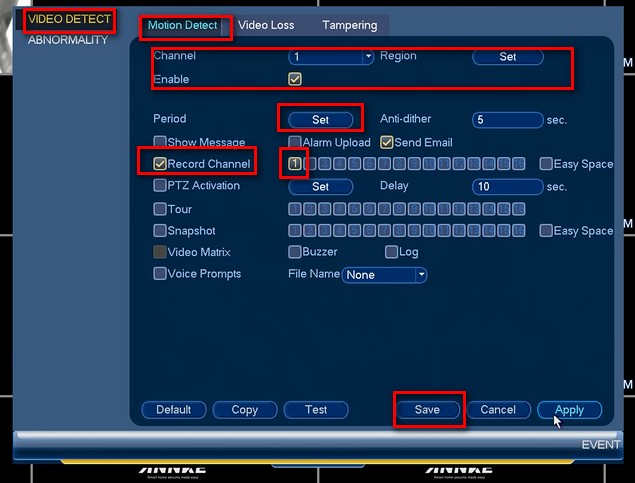 4. When there is motion, it will record automatically and you can go to playback to play it.