Applies to:
DT41Y/DT61Y/DT81Y/DN41R/DN61R/DN81R/DT41GB/DT81GB/DT61GB/DT41GB/DT81GB/DT41DB/DW41JD/DW81KD/DW61LD/DT81DP//N48PI/N44PI/N46PI/N44PAM/N48PAW/N46PCK/N88PCH/N48PBB/S500/S300/FC200/NCK800/H800/H500/FC800/E800
Purpose: If you want to stop audible alarming for the system, please refer to this instruction to change the setting.
Steps:
1. Please get a windows computer which is in the same network area as the camera is. In other words, the camera and computer must be connected to the same router, by cable or by wifi.
2 Install the software on the computer. Here is the download link.
support.annke.com/document/HK/general/tool/SADPtool.exe
3. Run the software to detect the system's IP.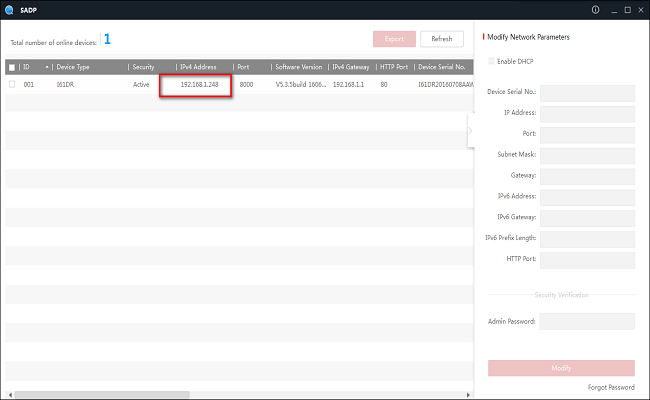 4. Please copy the IP address to Internet Explorer and access the system's page by its IP.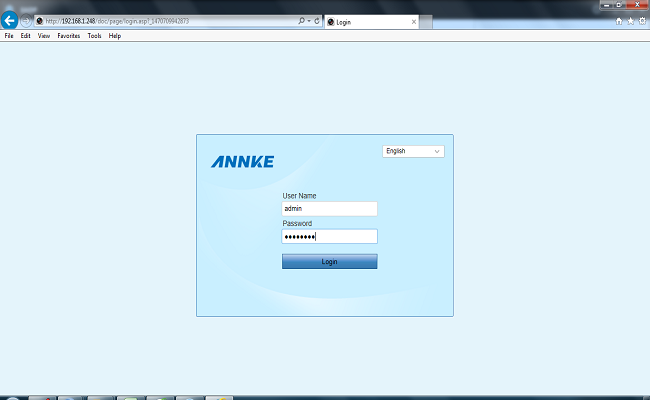 6. Please log in to the system and go to the Configuration-Basic event.
On this page, you could disable the audible warning for every event.
Here are the images of each interface. You could go to the interface of these setting to turn off the audible warning according to your needs.
For example, if you don't want to have an audible warning when there is a motion detected, please go to the Motion Detection page to disable the audible warning. See the first picture below: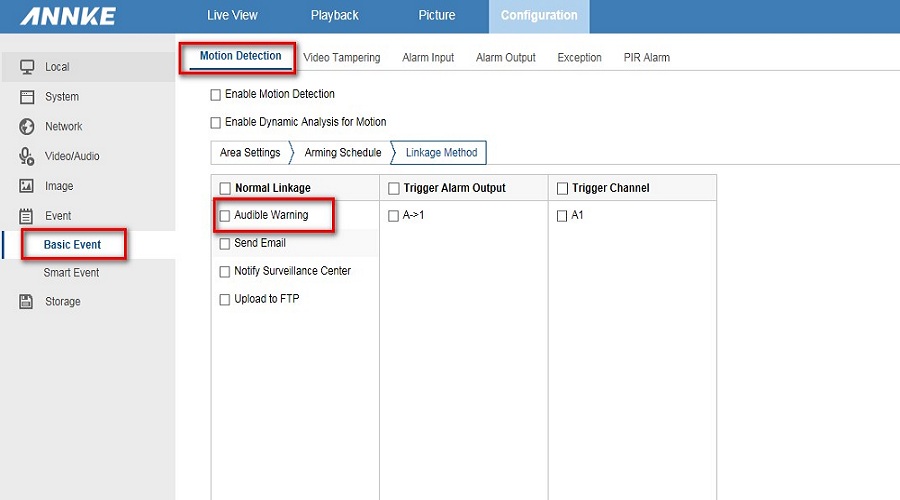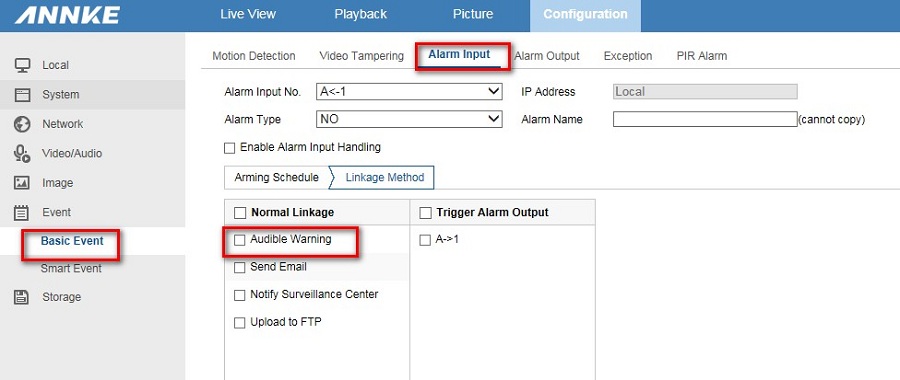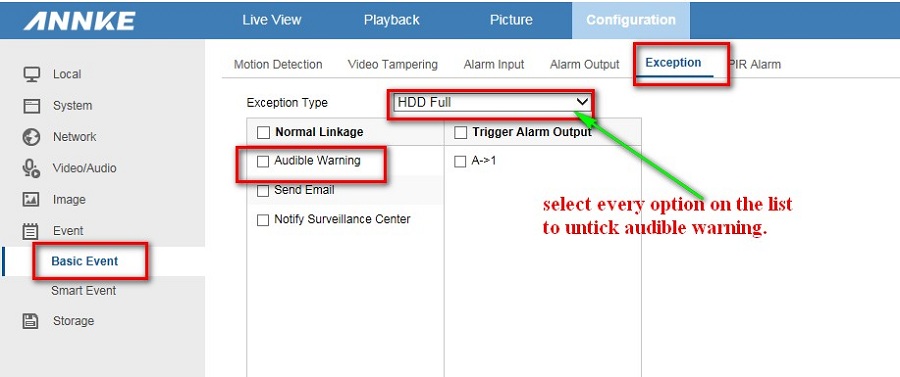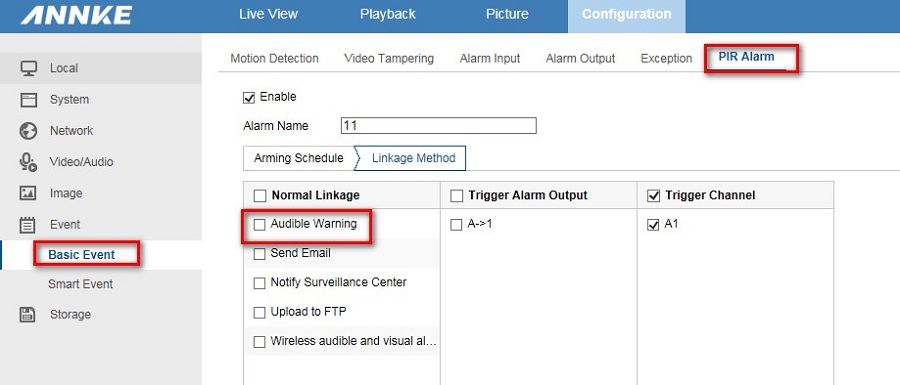 You could also go to smart event to disable the audible warning. Please note that this option is not available on all models and systems.