Applies to:
DT41Y/DT61Y/DT81Y/DN41R/DN61R/DN81R/DT41GB/DT81GB/DT61GB/DT41GB/DT81GB/DT41DB/DW41JD/DW81KD/DW61LD/DT81DP//N48PI/N44PI/N46PI/N44PAM/N48PAW/N46PCK/N88PCH/N48PBB
Purpose: This instruction is to help you set up schedule recording for the system via web page.
Steps:
1. Please get a windows computer which is in the same network area as the camera is. In other words, the camera and computer must be connected to the same router, by cable or by wifi.
2. Install the software on the computer. Here is the download link.
support.annke.com/document/HK/general/tool/SADPTool.exe
4. Run the software to detect the system's IP.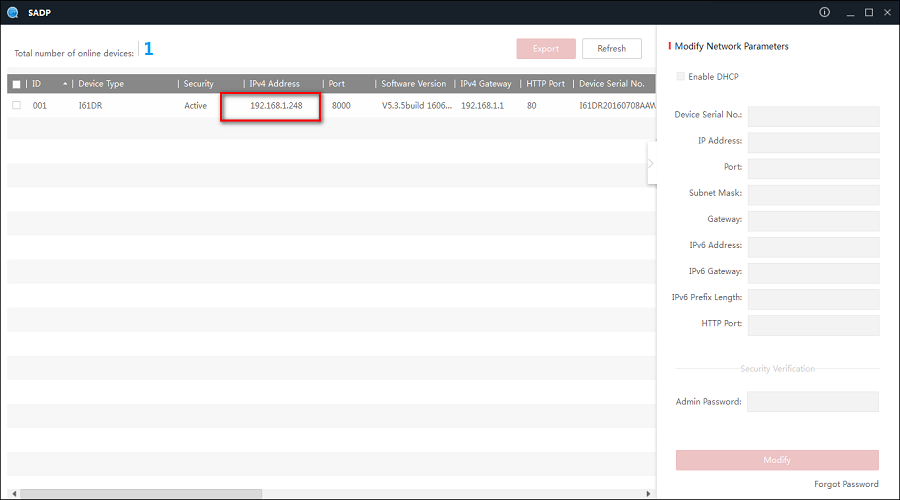 5. Please copy the IP address on SADP tool and access DVR/NVR's page. Please use Internet Explorer.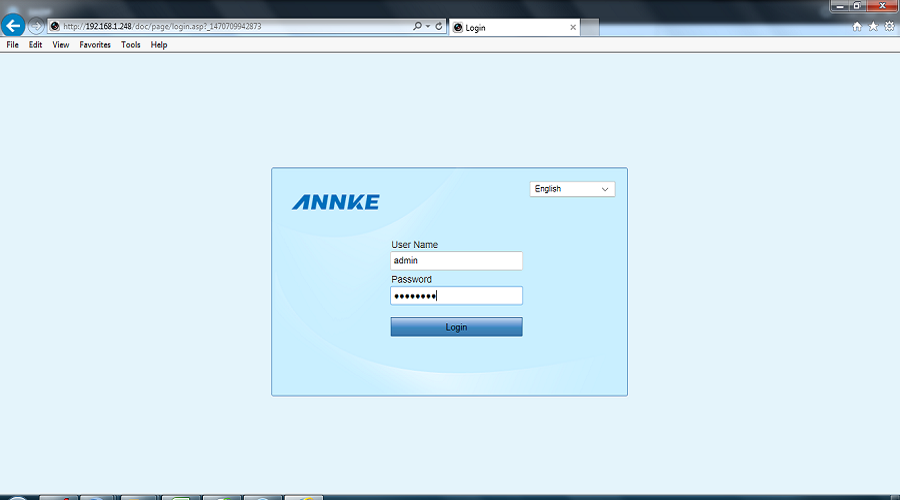 6. Please click Configuration-Storage management to check the status of HDD. It should be normal.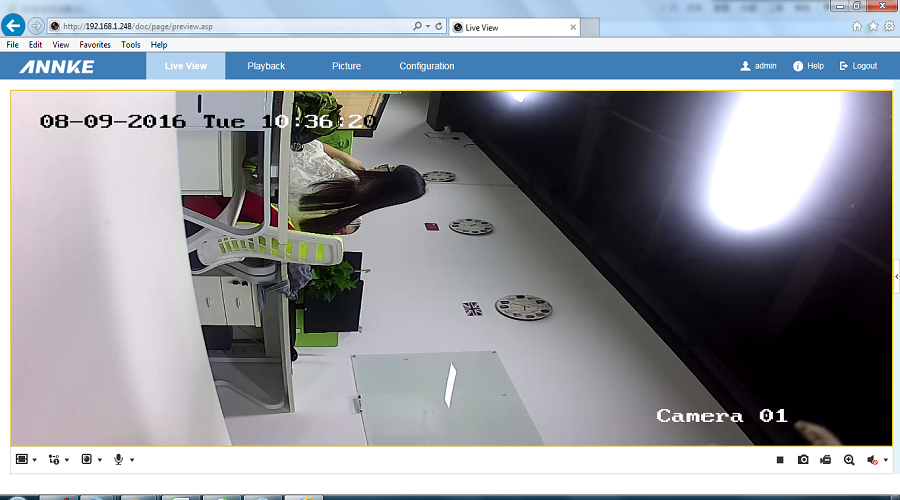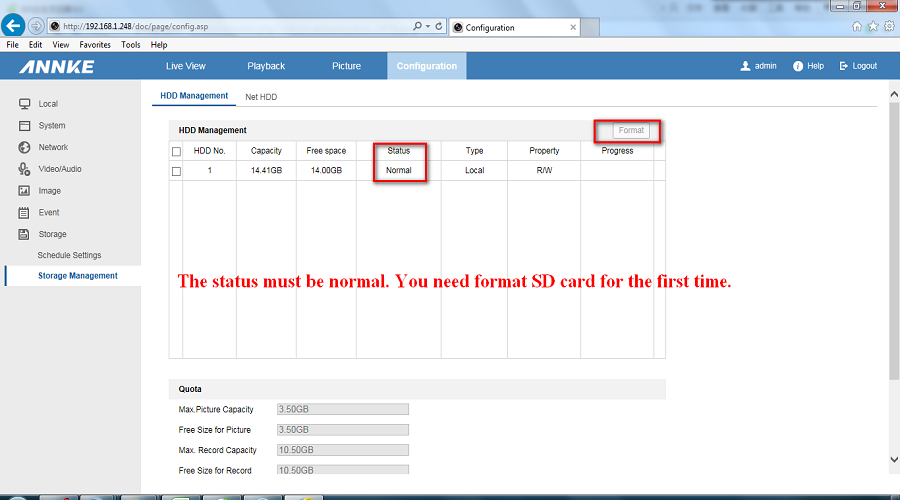 7. Please go to schedule setting to select the recording time. Then please click "Save" to save the setting.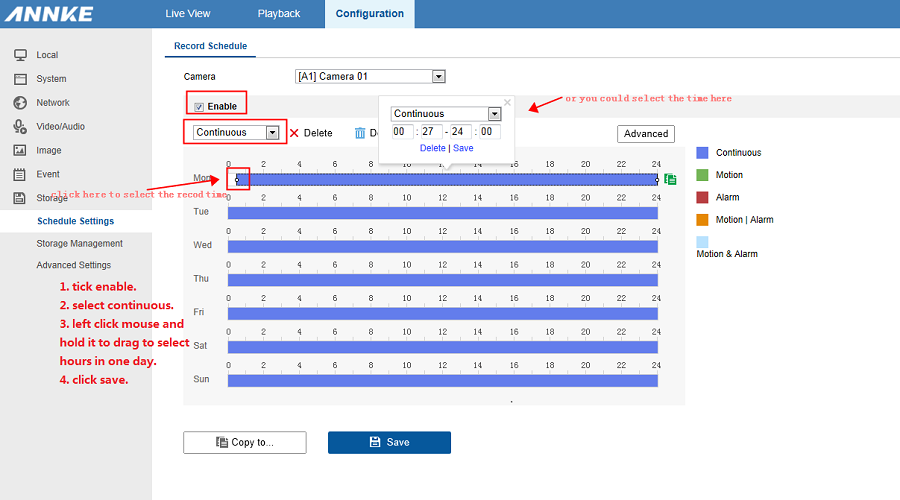 8. After that, you could go to playback to playback video.