Applies to:
I81FB/I81HC/I91BK/I81HB/I51DE/I51DF/I51DK/I51DB/I51DD/I51DJ/I51DL/I51DN/I51DM/I51DP/I91BF/I91BE/I91BG/I91BM/I91BN/I91BL/I41BK/B1200/NC400/CZ400
Here are the steps:

1. Connect the camera to a 12V DC power supply (must be 12 Volt, can be 1 Amp or above) and to a broadband router by ethernet cable.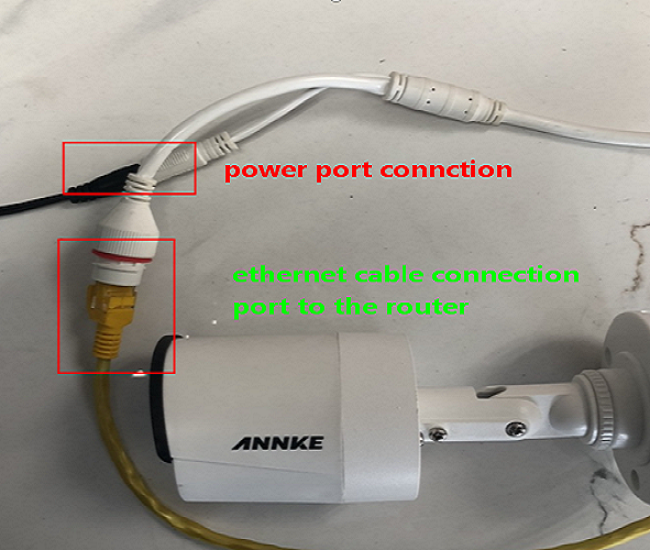 2. Get a windows computer that is connected to the same router. Install software. Here is the software download link.
For Windows: https://download.annke.com/document/Computer_Software/SADPToolV3.0.3.3.zip
For Mac: https://download.annke.com/document/Computer_Software/SADPTool.pkg.zip
3. Run the software and it will detect the camera's IP.
4. Select the camera's IP and click forget a password at the right bottom of the software.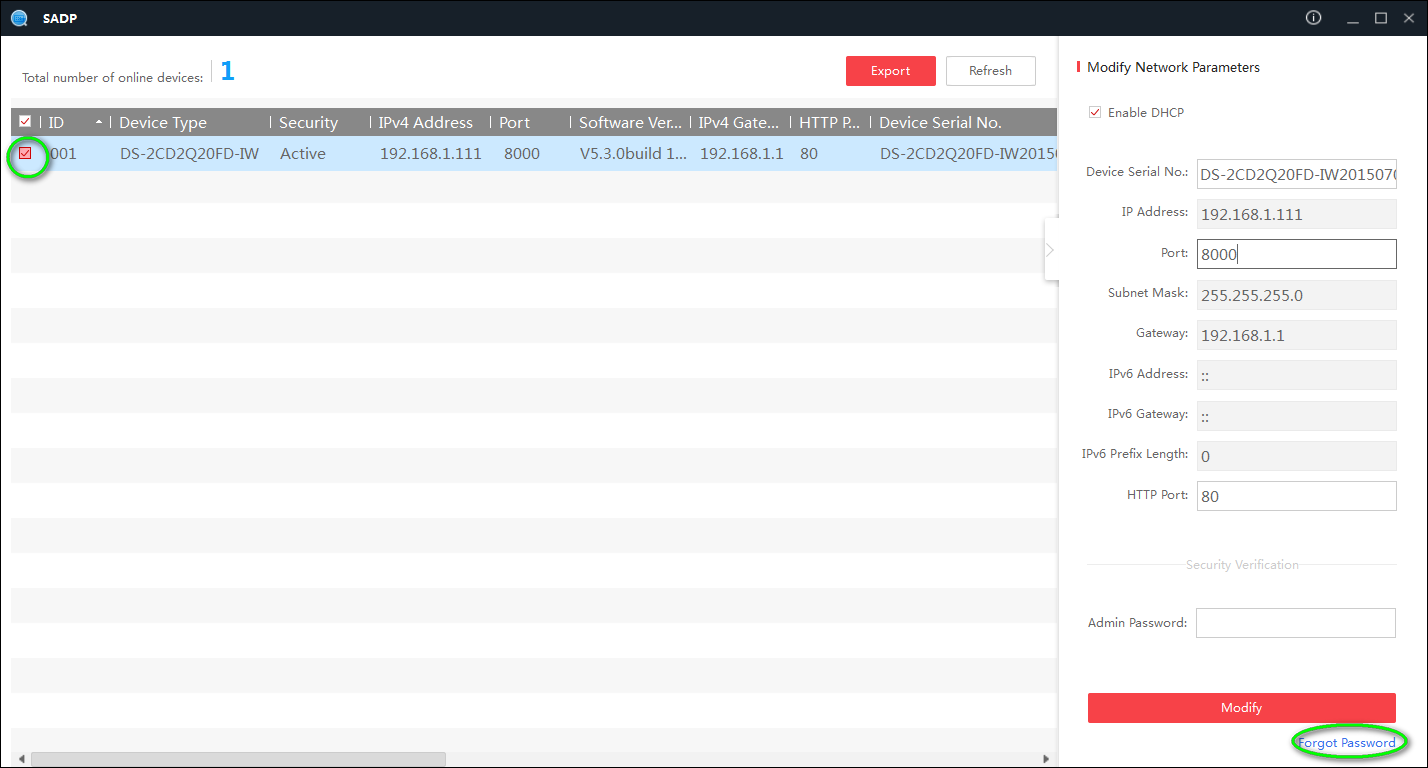 5. Click export and select the path to export a file.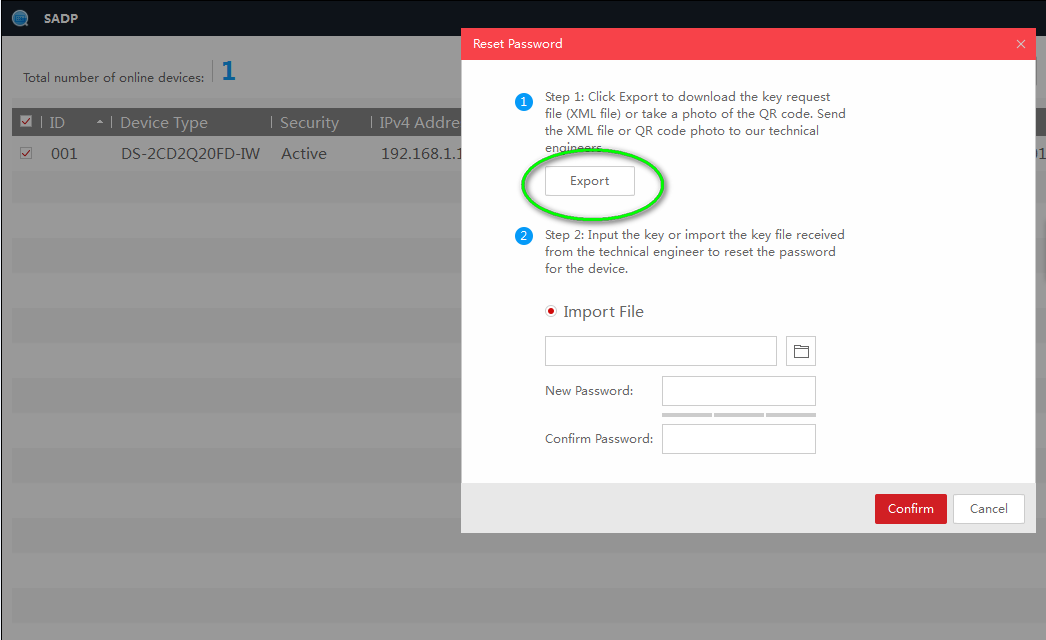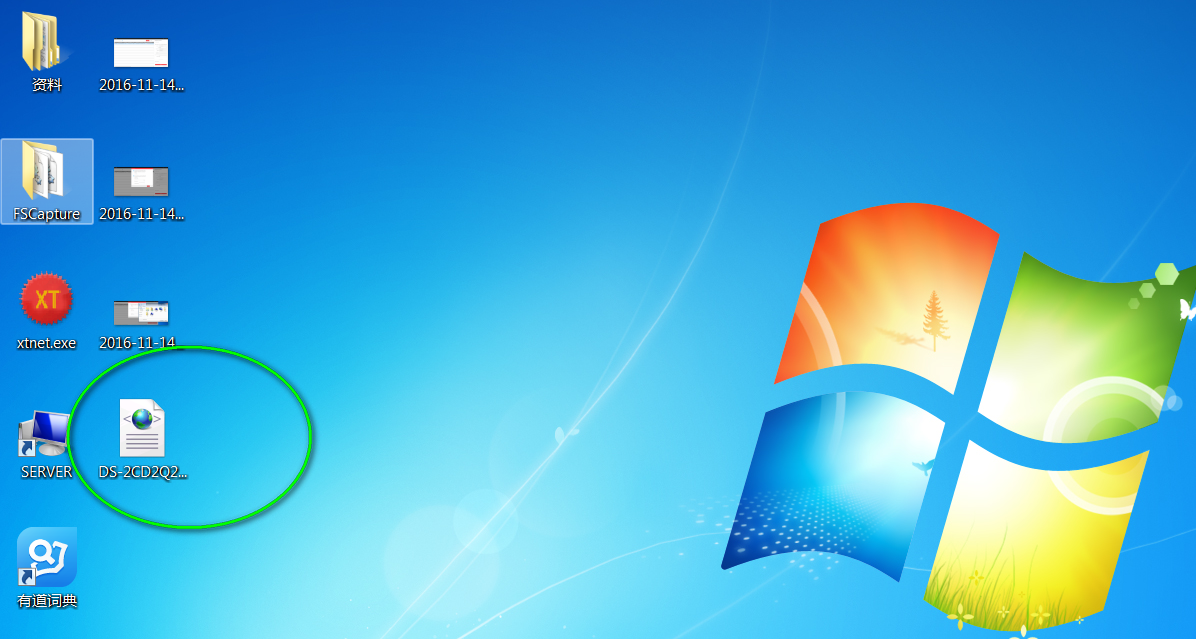 6. Send us the file and we will give you another file after we receive it.
NOTICE:
1. DON'T REBOOT system after you exported the file.
2. We will send you a file back in one business day.
3. The file we send back to you will be invalid after 48 hours since you export the file.
7. Select import and select the file we send to you.
Input the new password and confirm the new password of the camera.