Applies to: I61DQ/I21AE/I21AF
1. Please log in with the IP of the system. You can refer to this link.
https://help.annke.com/hc/en-us/articles/360000252182-How-to-access-DVRNVR-system-on-computer-browser-with-its-IP-locally-

2. Please go to Configuration-Network-Advanced Settings-Others to click Enable virtual Host.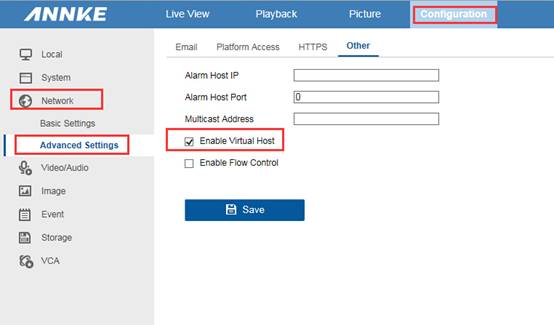 3. Please go to Configuration-System-Camera management to find the IP of the camera.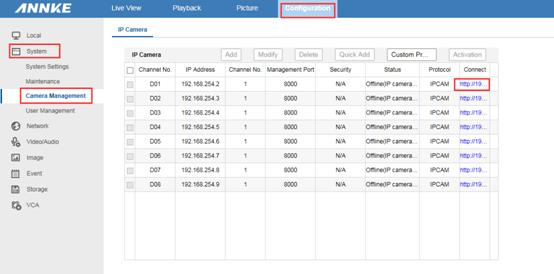 4. Click the link of the camera's IP and then go to Configuration-Image-Backlight settings to turn on WDR.
The user name is admin, the password is your NVR's password