Applies to: DH81NK/DH41NK/DM21O/DM31O/DL81A/DH81S/DH81NG/DN81NB/DM41G/DN41CJ/DN81BJ/DN61EC/DG81W/DG61X/DG41T/DT81DQ/DT41DC/DT61ER
If you find the camera's live view box is too small to occupy the full
the screen of the monitor like this picture below shows, you can refer to these steps below to adjust.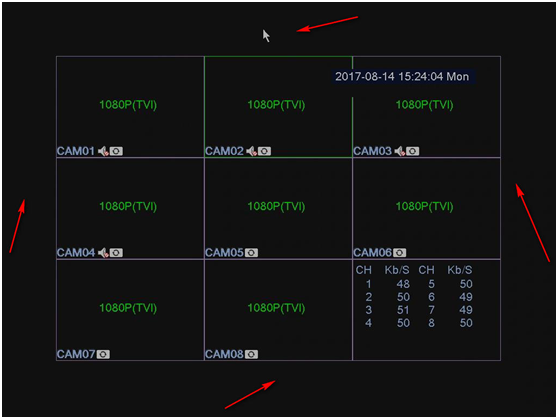 1. Please right-click the mouse and go to Main Menu-Advanced-Output Adjust.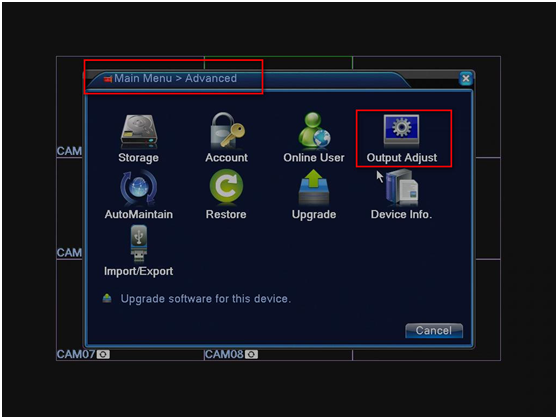 You can find the parameter of "Top Deflate", "Bottom Deflate", "Left Deflate", "Right Deflate" is not 0, it's not correct.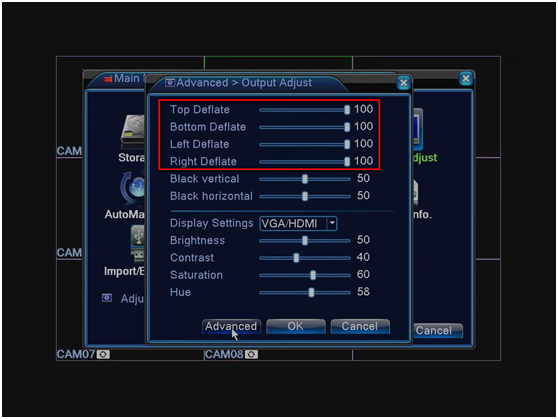 2. You can adjust these four parameters to 0. And then click OK.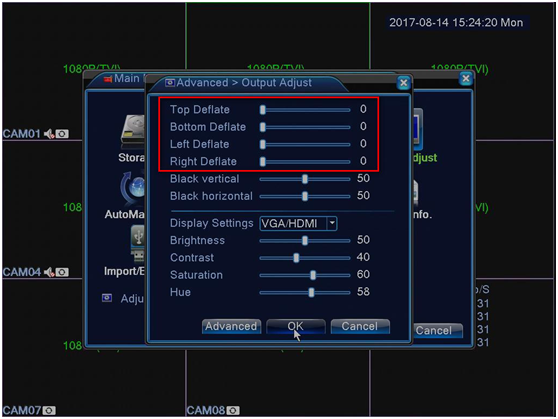 3. Now, you can see the cameras' live view box is normal.