Applies to: I41HG/I41CS
Purpose: This instruction is to help you set up sleep mode for your cameras.
Steps:
1. Please follow this link to set up your camera on your phone first.
https://help.annke.com/hc/en-us/articles/360000253501
2. On the live view page, please click the gear icon on your top right side and go to settings. You can enable Sleep Mode in the settings.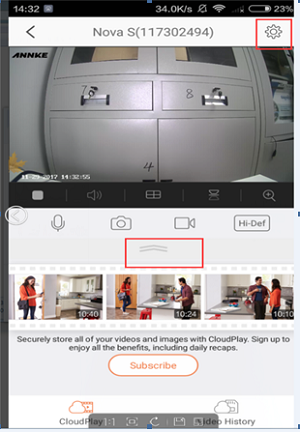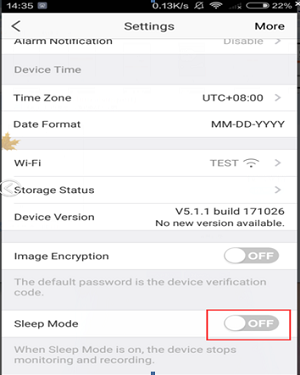 3. After you enable sleep mode, your camera will be turned off. You can also tap on the screen to wake it up.