Applies to: I41HG/I41CS
Nova S (I41HG) and Nova Orion (I41CS) support up to 128G TF card recording and cloud storage. If the device does not record, you need to check whether the cloud storage or the TF card is not working.
1. Log in to the ANNKE Nova APP and select the target device (Take Nova S as an example here). Click to enter the settings interface and then click the storage status. You will see two options: cloud storage and TF card storage.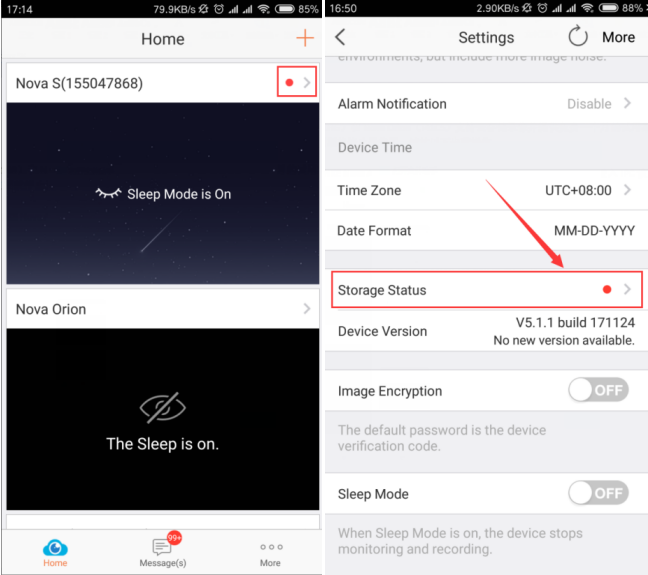 2. If the TF card does not record, please check whether your TF card supports 128G backup and whether it is inserted in a correct way. If yes, please format the TF card. If it still does not record, please try another TF card.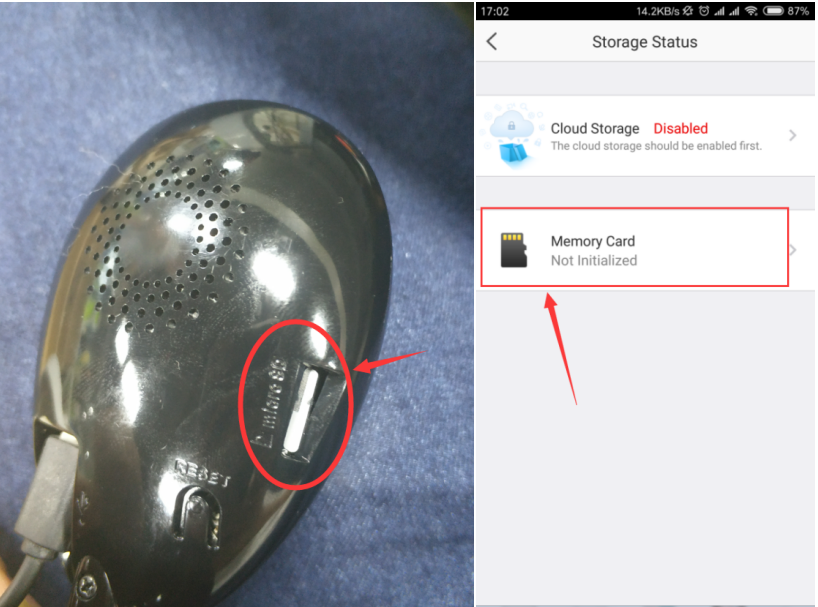 3. If the cloud storage does not record, please click "cloud storage", and swipe the screen to the bottom to check whether the function is enabled. Only after it is enabled, it can start to record. If you need cloud storage, please kindly pay for it.