Applies to: I41HG/I41CS
Here are the steps:
1. Please follow this link to connect your camera with your phone first.
https://help.annke.com/hc/en-us/articles/360000252502
2. Please insert a Micro sd card into the camera's card slot.
3. Please go to Settings-->Storage Status to format your SD card for the first time. The status must
be normal before we set up the motion detection recording.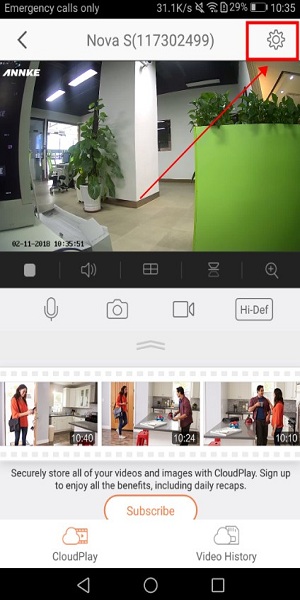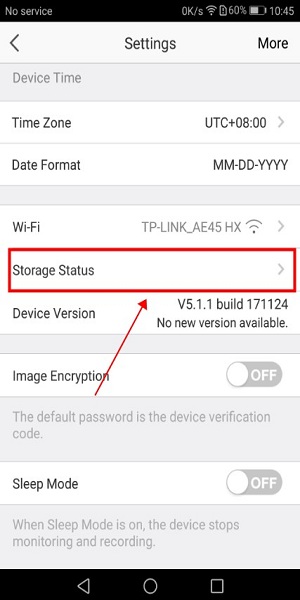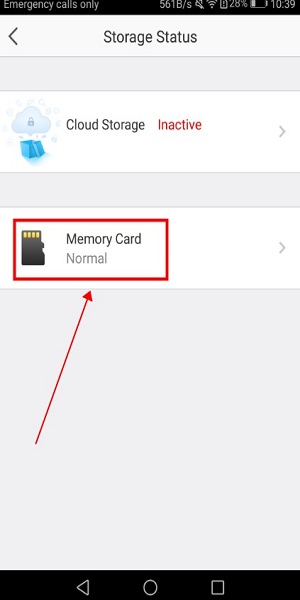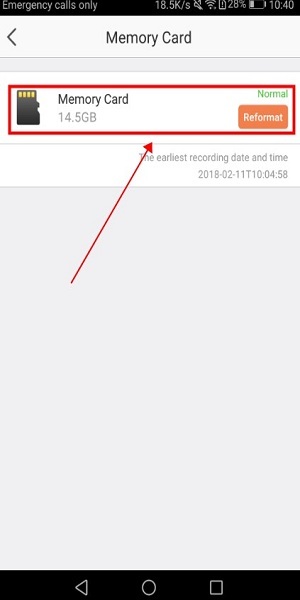 4. On the live view page, please click the gear icon and go to the Settings. Then go to Alarm Notification.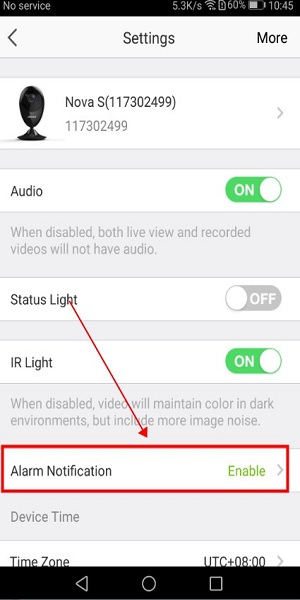 5. Then enable Alarm Notification, and set up Alarm Schedule and Motion Detection Sensitivity. Please set up an Alarm Notification Sound Mode for the camera.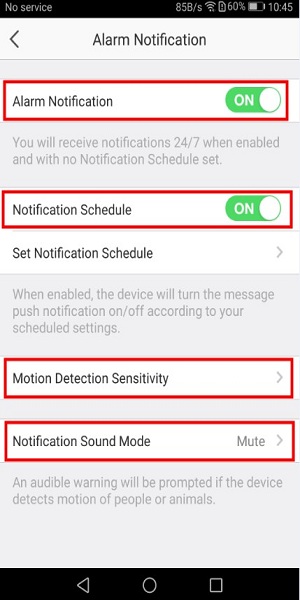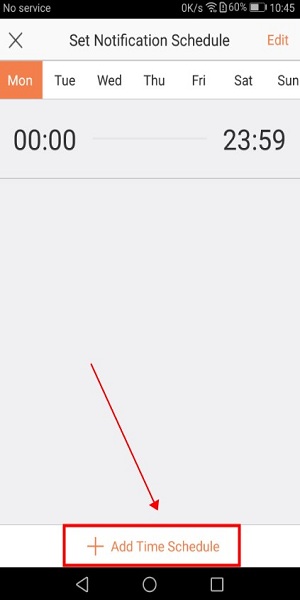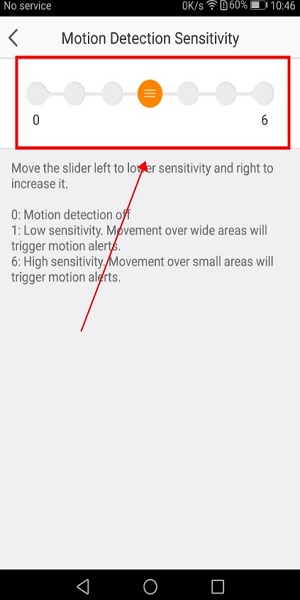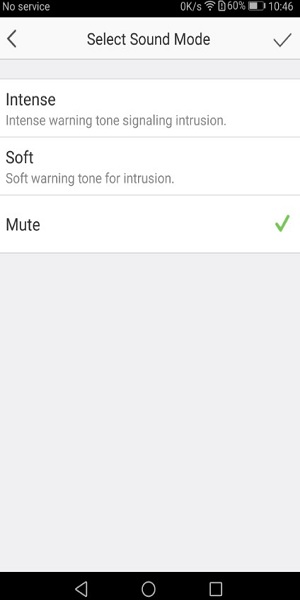 6. After that, please go to More-->Settings to enable the Message Push Function.