Applies to: I41HG/I41CS
Purpose: Nova S supports the two-way audio function when you installed "Annke Nova" and added the device. Here is the instruction to show how to set up the two-way audio for the camera on Annke Nova.
If you click the microphone icon for the first time to enable voice intercom, it will prompt you "Annke Nova is trying to record audio and phone calls." for android phone, "Annke Nova Would Like to Access the Microphone" for the iOS phone.
Please select "Allow" and then you could start talking, click "Hold to Talk, Release to Listen".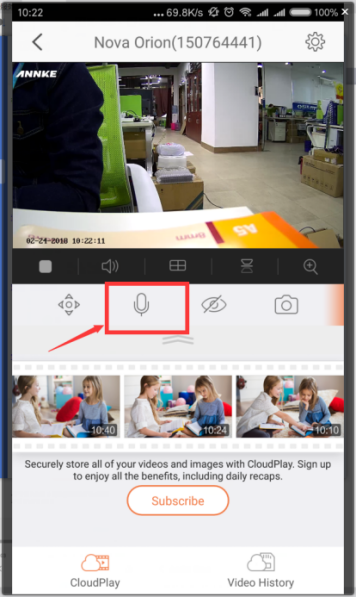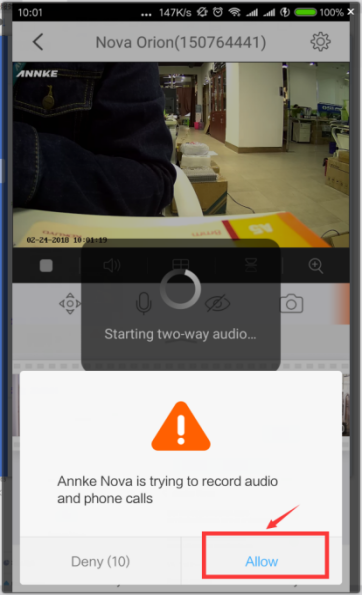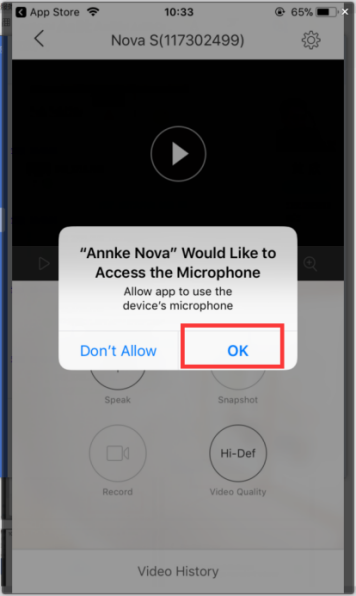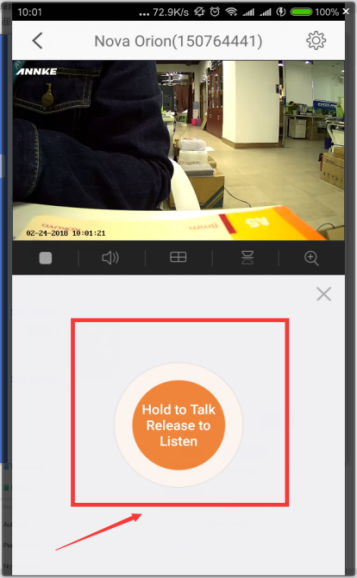 If you select "Deny" or "Don't allow", then the voice intercom cannot achieve. It will pop up the error message below.
For Andriod phone: Operation failed, failed to turn the two-way audio on. (262000),
For iOS phone: Allow Annke Nova access to your microphone in "Settings-Privacy-Microphone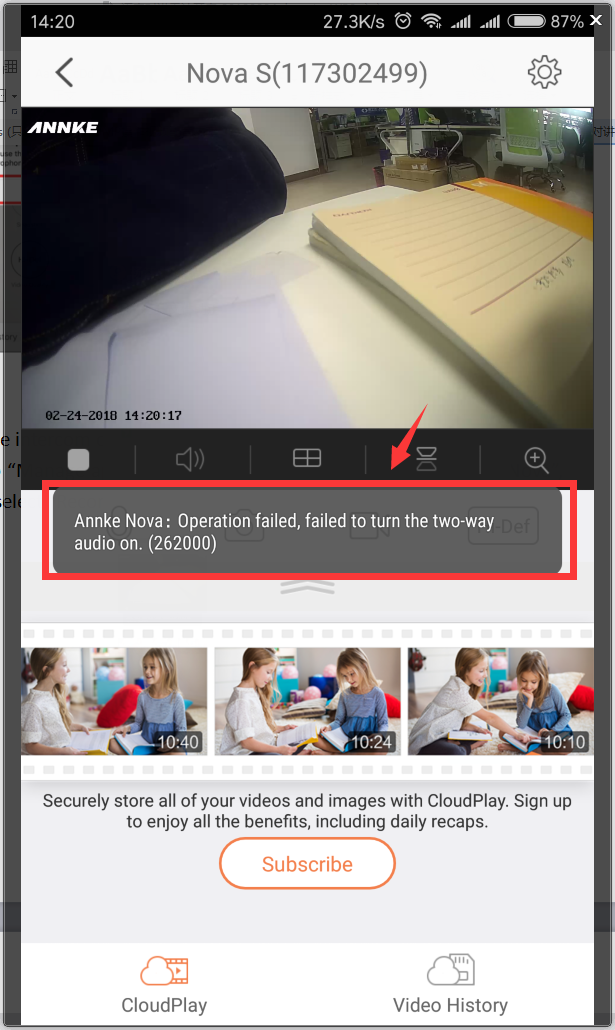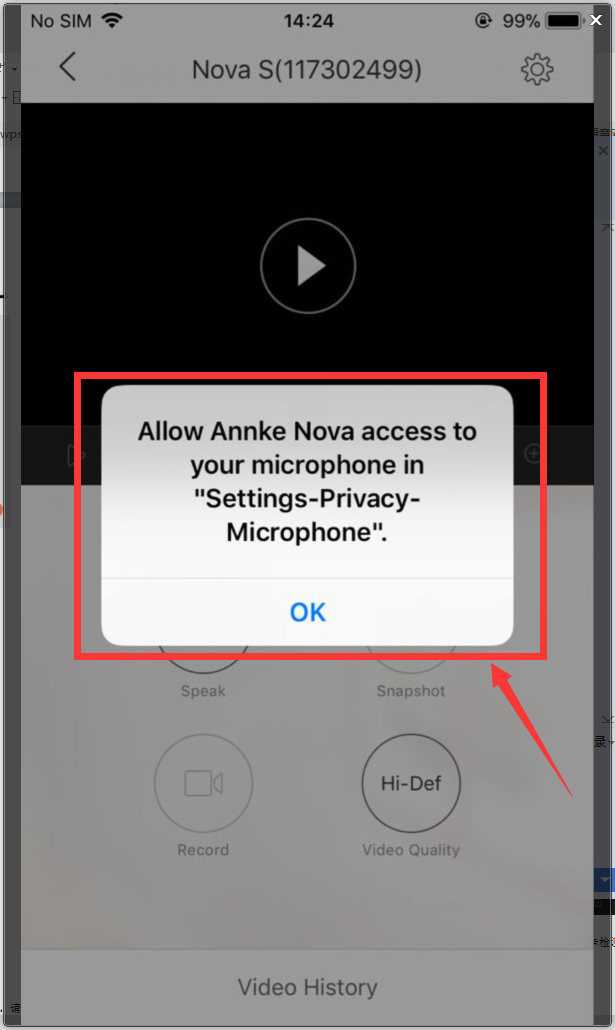 Then you need to follow the instructions below to set up on your phone.
For Android phone, please go to "Manage apps" on your mobile phone and select "Annke Nova", choose "Permissions" to allow, select "Record audio" and choose "accept".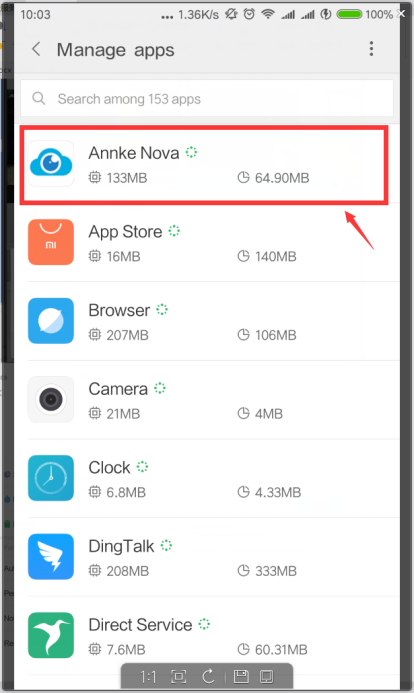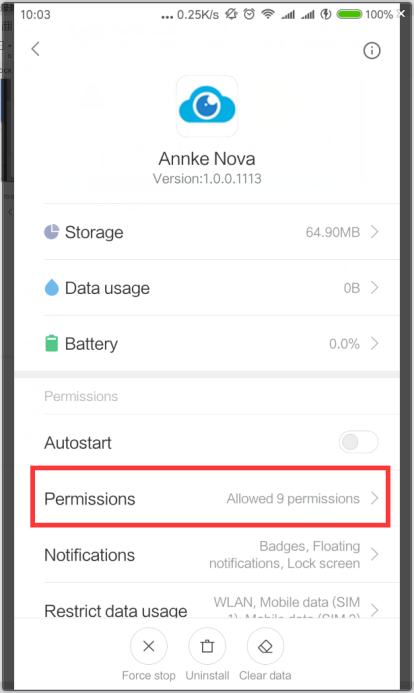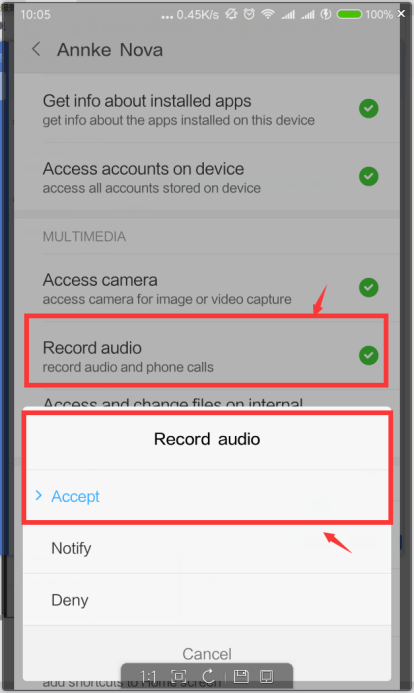 For iOS phone, please go to "Settings", and select "Annke Nova", enable "Microphone".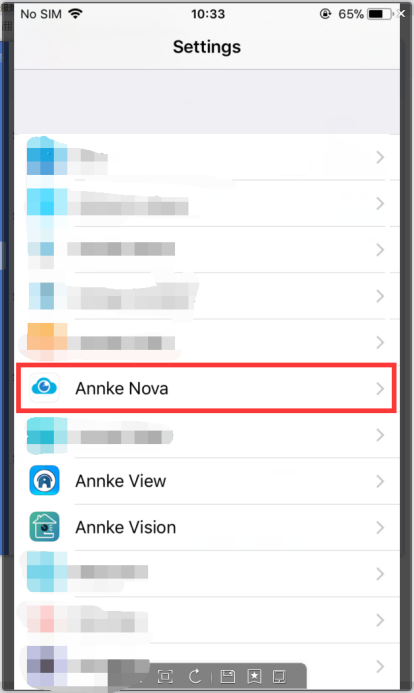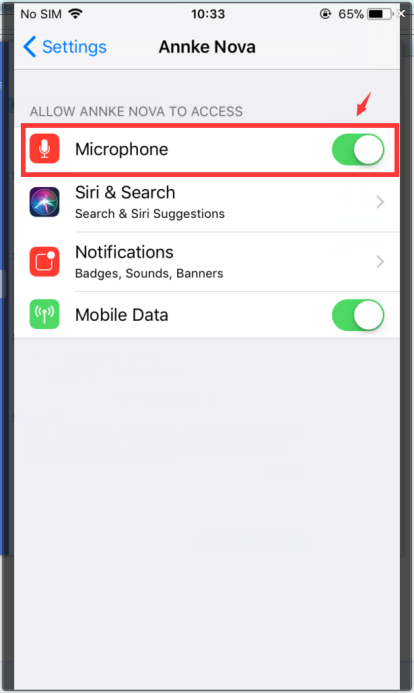 After that, you can use the two-way audio function on the Annke Nova app on your phone.