Applies to: I41CS
Purpose: Nova Orion (I41CS) supports 360-degree panorama function and auto-tracking function. You need to add it to ANNKE Nova app first. Please refer to the link below for the details.
https://help.annke.com/hc/en-us/articles/360000252542-
Steps:
1. Log in to the APP, select your target camera in the device list, and click to open the camera's preview interface.
2. Click the PTZ button to enter the 360-degree horizontal panorama interface.
If this is your first time using the function, it will prompt you to generate a 360-degree picture.
If you want to regenerate the picture, please click the "Retake" button. After you click it, the device will automatically rotate and shoot to regenerate a 360-degree picture.
Click any spot on the 360-degree picture, and the camera will automatically rotate to the corresponding position and present its live picture.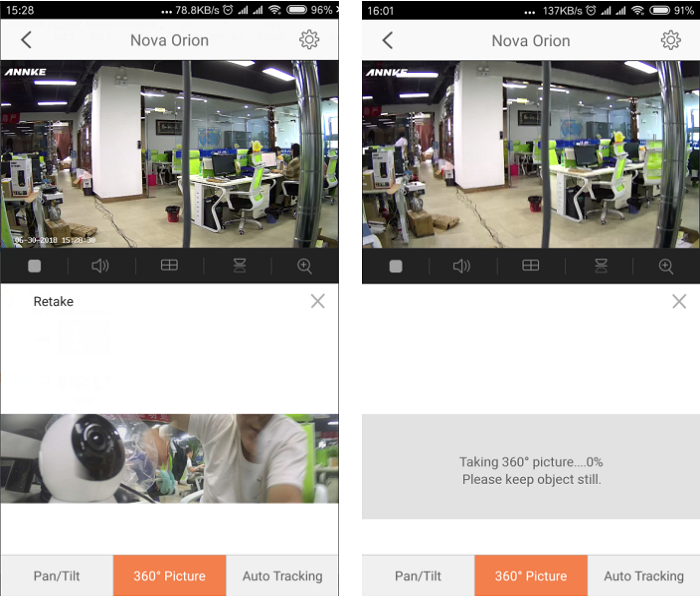 3. Click "Auto tracking" in the lower right corner to enter the motion tracking interface.
Then click to highlight the "Motion Tracking" icon and the function will be enabled. If you click it again, it will be turned off. After the function is enabled, the camera will automatically rotate to follow the moving object if its motion is captured by the lens.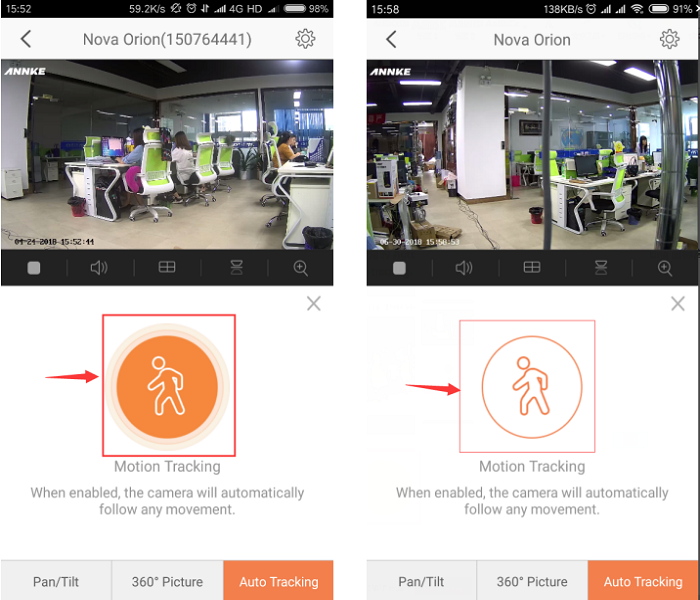 4. Click Pan/Tilt in the lower-left corner to enter the PT control interface. You can adjust the camera's rotation by controlling the middle direction button.