Applies to: N44WBF
1.Download and install the app
A. Please confirm that your mobile phone is connected to the network.
B. Search for "Annke Sight" from Google Play or App Store and download and install it to your phone.
2. Connect the device
A. Please power on the host and connect it to the internet. Please check whether the indicator light of the device is solid.
B. Please connect the wireless camera to the power source and check if it is powered.
3. Add device (take iPhone as an example)
A: Open the app and click "Register" (Figure 1);
B: Please enter your email address and follow the steps to complete the registration (Figure 2);
C: Click on the "+" in the upper right corner (Figure 3);
D: Click "Scan" (Figure 4);
E: Scan the QR code attached to the host body (Figure 5);
F: Enter the password of the device (the default is empty), click "storage" in the upper right corner to confirm; (Figure 6);
G: Now you can preview the device. (Figure 7);
Please do not put anything into password, leave it blank!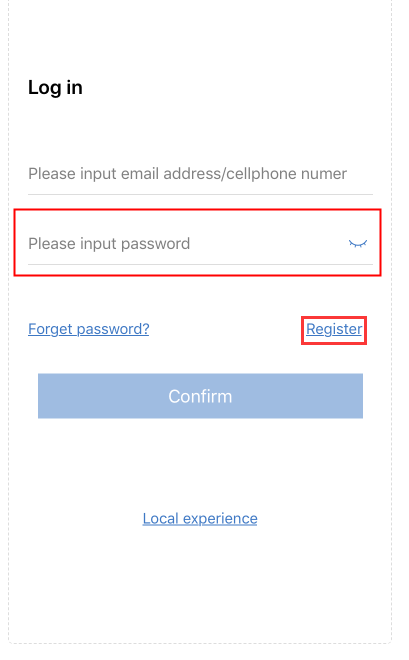 4. Device storage
Please insert the TF card into your device first. After inserting the TF card, the system defaults to mobile recording.
a. Click on "Setup" (Figure 8)
b. Click on "Storage"; (Figure 9)
c. Click "Format", the system will automatically format, and the normal status will be displayed after the format is completed. (Figure 10)
Note: Formatting the TF card will erase all recordings.
5. Common settings
a. Click on the channel "Setup"; (Fig. 11)
b. The "Push" and "Recording" function is enabled by default. (Figure 12)
c. Click on "Motion Detection Sensitivity" and set different sensitivity as needed. (Figure 13)
6. Remote playback
a. Click on "Remote Playback"; (Fig. 14)
b. Drag the time bar to select the corresponding image view. (Figure 15)
Note: The TF card has been inserted into the device and a recording file has been generated.