Applies to:
I41MV/I41MW/I41MX/I41MY
Purpose:
If you forget your account's password, you can refer to the steps below to find it back.
Steps:
1. Run the app "Camb"->Click the "Forget password" on the login page-> Input the registered Email->Next->Check the verification code which sends to your email.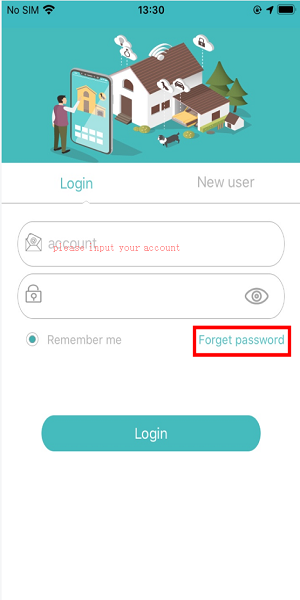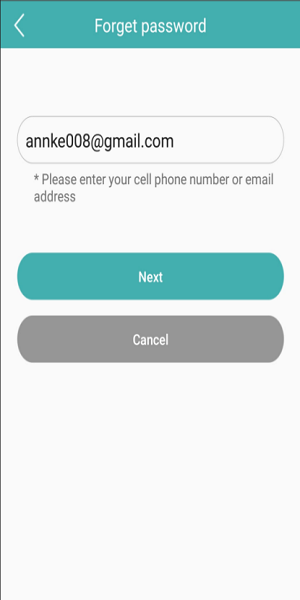 2. Input the verification code->input your new password->confirm your new password->Confirm.