Applies to: I41MV/I41MW/I41MX/I41MY
1. Light sensor
Annke's AI Floodlight camera uses a light sensor to activate the floodlight, which will be triggered whenever there is a change in heat nearby. The floodlight will turn on after the light sensor is triggered and when it's dark.

Note: In the daytime or with a sufficient light source, the floodlight won't turn on, but the light sensor can still be triggered.

If your light doesn't turn on when it's dark, you can adjust the sensitivity to trigger the light by selecting the Light setting in the Camb App.
The light-sensing is divided into two 120° sectors: two left and right, which can be turned on and off separately.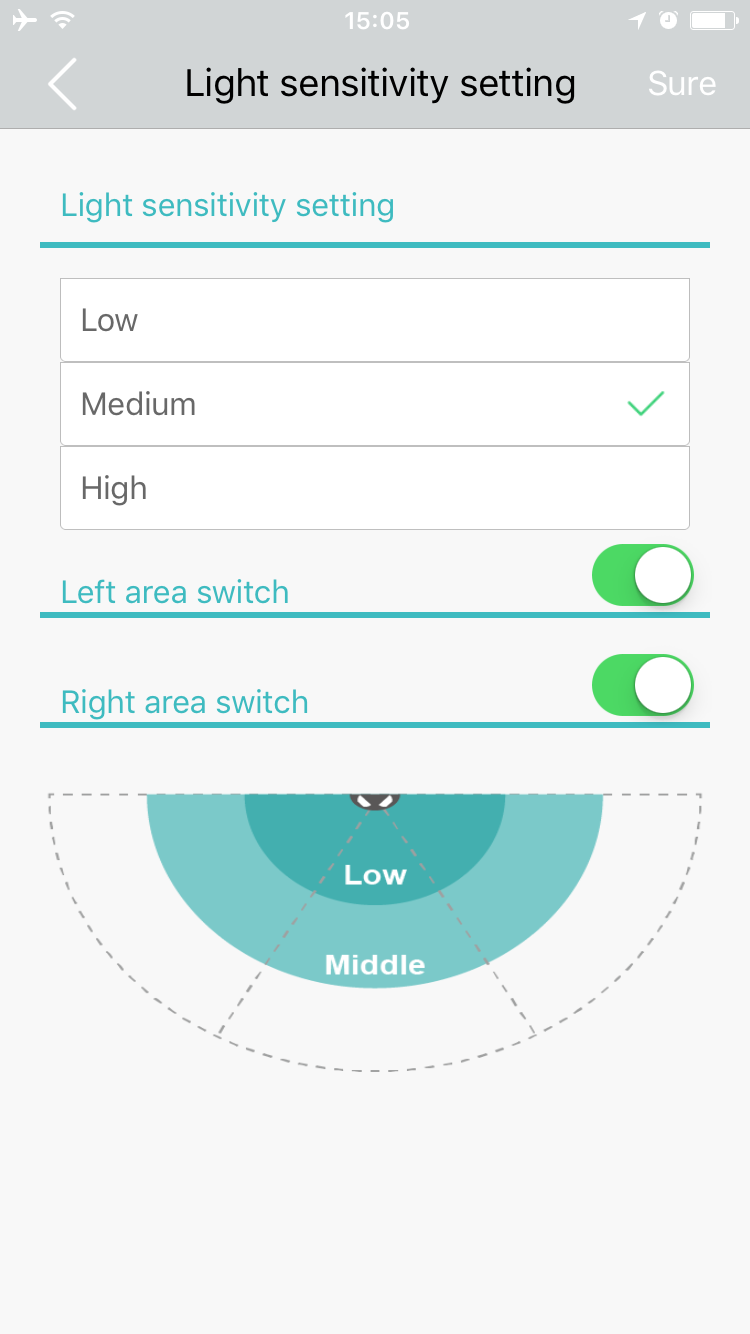 Note: Therefore, please make sure that there is no strong light, high-temperature objects such as air conditioners, etc. near the floodlights camera. Otherwise, there is a high probability that it will be triggered by mistake.
2. The floodlight(s)
The working time (duration) of floodlights can also be adjusted. The maximum lighting time is 19 minutes after PIR triggering. The default working time is 10 seconds.
Please do not set the working time to be too short, because it will cause the light to go out soon after it is turned on. The solution is to adjust the lighting time to the normal range.