Applies to: I41EJ
Steps: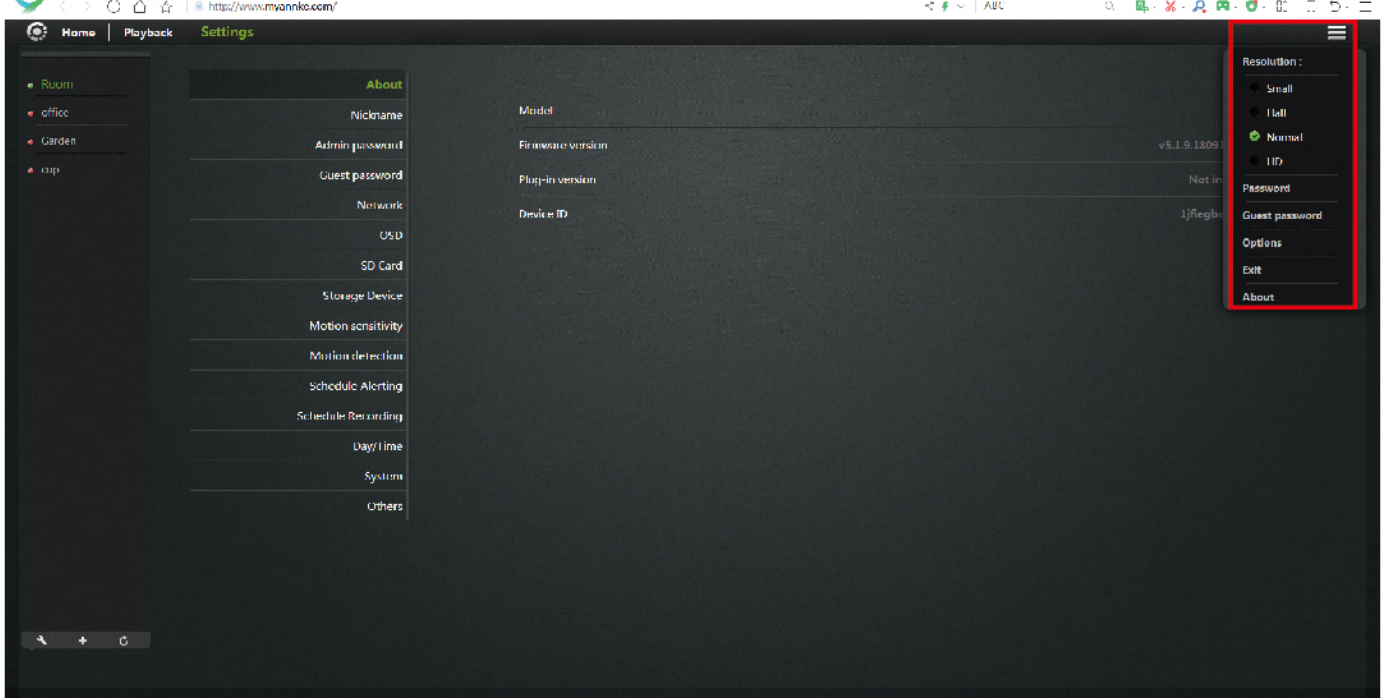 The settings interface on the right contains the following options:
Resolution: 4 resolution modes for you to adjust: small, half, normal and HD
Password: Change your account password
Guest Password: Change your guest password. If you want to give your camera's access right to someone, you can assign them a guest password, which can be disabled at any time. Guests can view what the camera is broadcasting and can control the camera's rotation, but they will not be able to make any changes in the settings or use the remote microphone
Options: Load plugins and choose their download path.
Exit: Exit the current account.
About: Find the software version.