Applies to: I41EJ
Purpose: View a camera's live video and know about the interface icons.
If you connect the camera succeedly, you can view the live view video as the below picture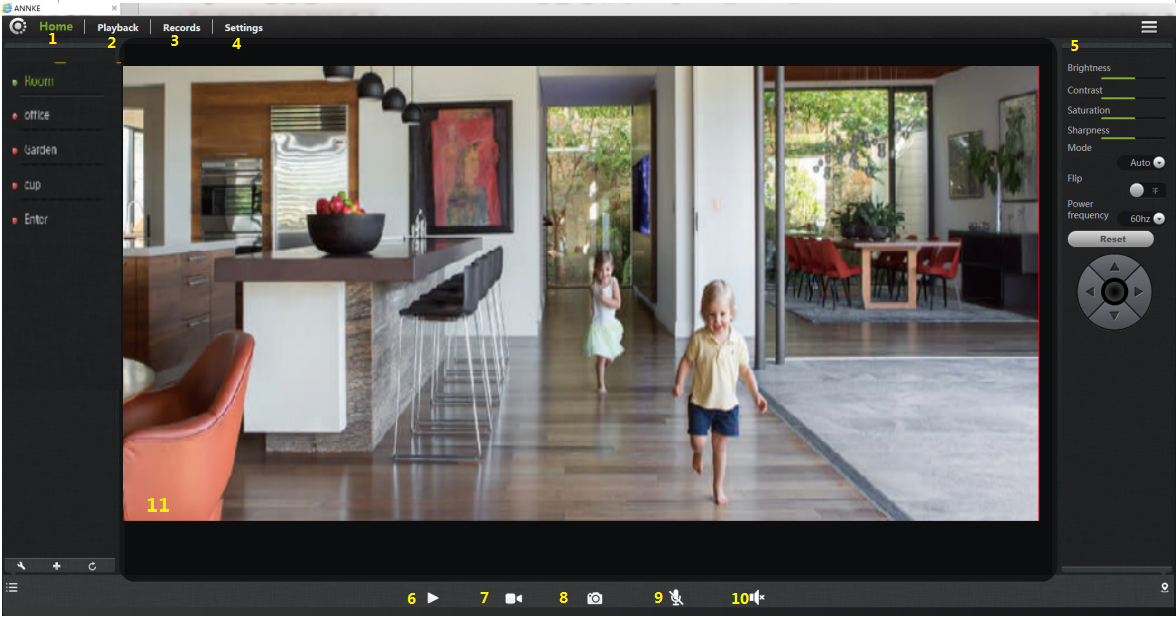 The explanation of interface options and icons:
Home: return to the main interface.
Playback: view video recording for playback.
Record: record setting.
Settings: which opens with a list of Settings tabs.
Image setting: which enables you to set the mode for brightness, contrast, saturation, etc.
Stop/ Play: press the button and you will be able to see the live feed.
Record: to initiate a live recording.
Snapshot: to create a snapshot image of the current view.
Microphone: to transmit your voice through the device.
Speaker: to transmit remote sounds.
Full-screen view: Click to watch live video full screen.