Applies to: I41EJ
Purpose: View a camera's live video
Steps:
To view a camera's live video, touch a preview picture. Click on the video screen will show a navigation bar with Buttons of record, snapshot, microphone and Image setting.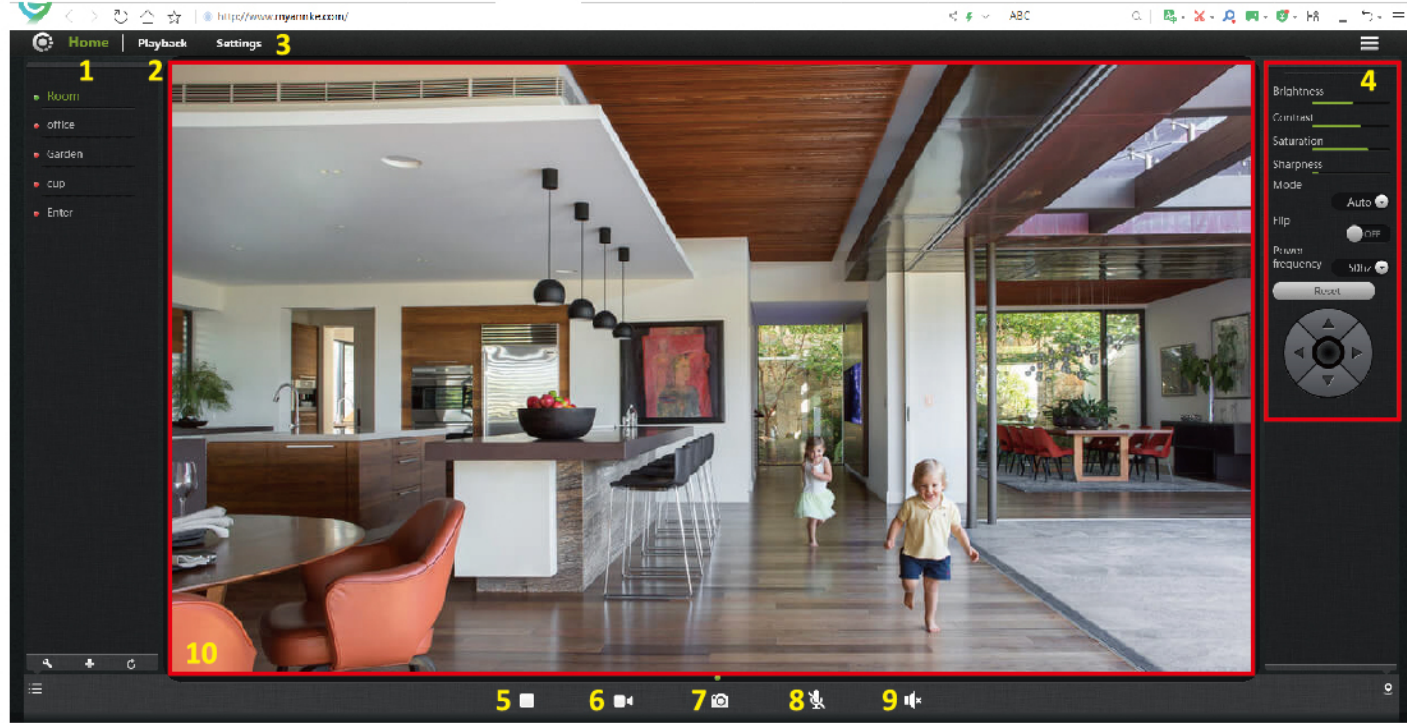 The following icons are located on each video image on the screen:
O Home: Return to the main interface.
Ø Playback: View video recording for playback.
Ø Device settings: which opens with a list of Settings tabs.
O image setting: which enables you to set the mode for brightness, contrast, saturation, etc.
($) Stop/ Play: Press the button and you will be able to see the live feed.
O  Record: to initiate a live recording.
     Snapshot: to create a snapshot image of the current view.
($) Microphone: to transmit your voice through the device.
O  Speaker: to transmit remote sounds.
O Full-screen view: Click to watch live video full screen.