Applies to: DT41Y/DT61Y/DT81Y/DN41R/DN61R/DN81R/DT41GB/DT81GB/DT41DB/DT61EQ/DW81KD/DW61LD/DT81DP/N48PI/N46PI/N44PI/N44PAM/N48PAW/N46PCK/N88PCH/N441Y/N481Y/I21AE/I21AF/I41DQ/I61DQ/I61DR/I61DS/I41HG/I41CS
Purpose: There are three ways for you to enter the settings page.
Before you start: Run and log in to your account.
Enter into the Settings page:
In the list mode: slide the device's name to left and tap

.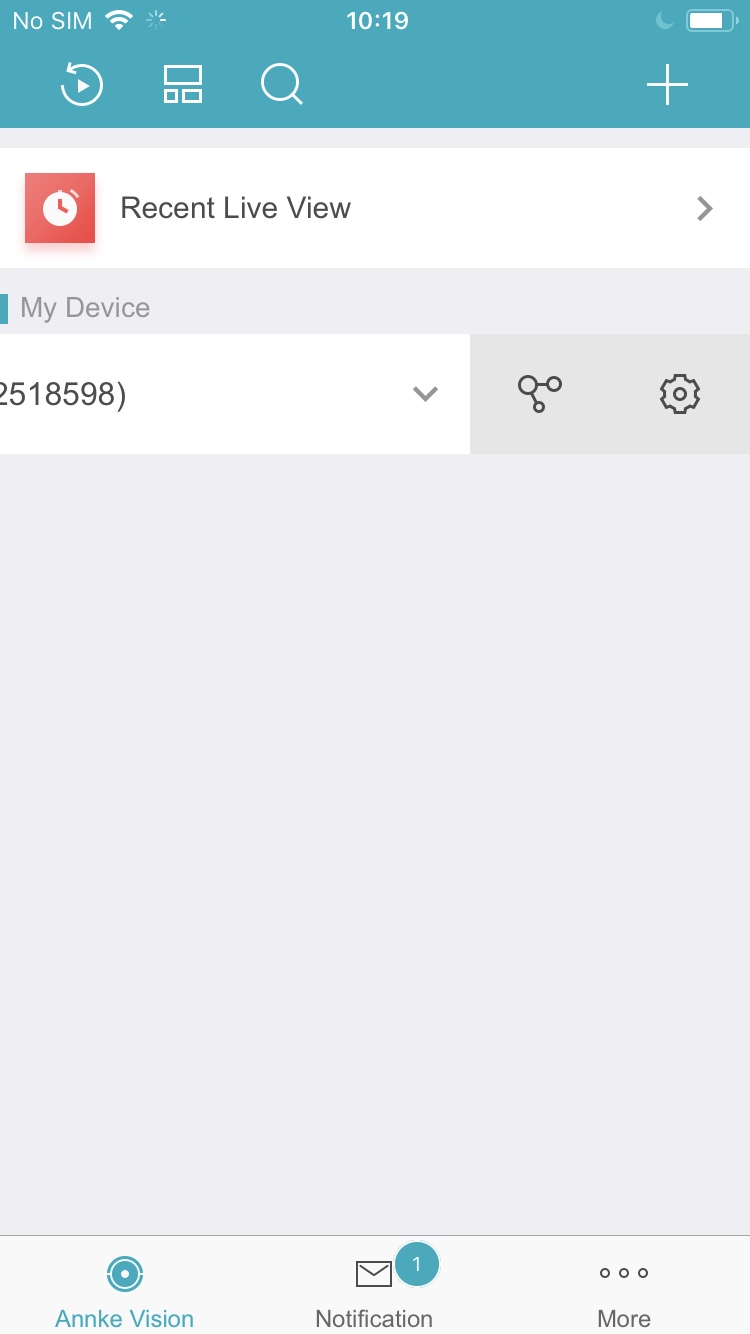 In the thumbnail mode: tap the device's name or tap

.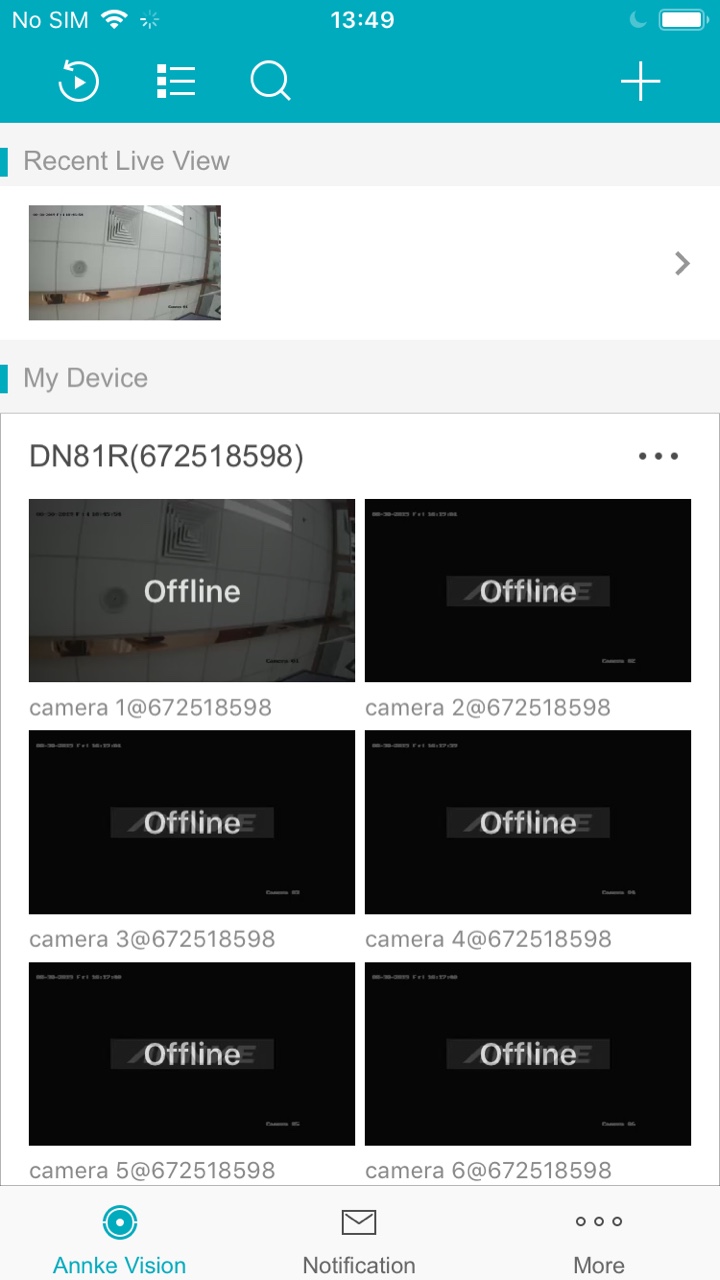 Enter the Live View page: Tap

and tap Settings.

Then you can enter the Settings page.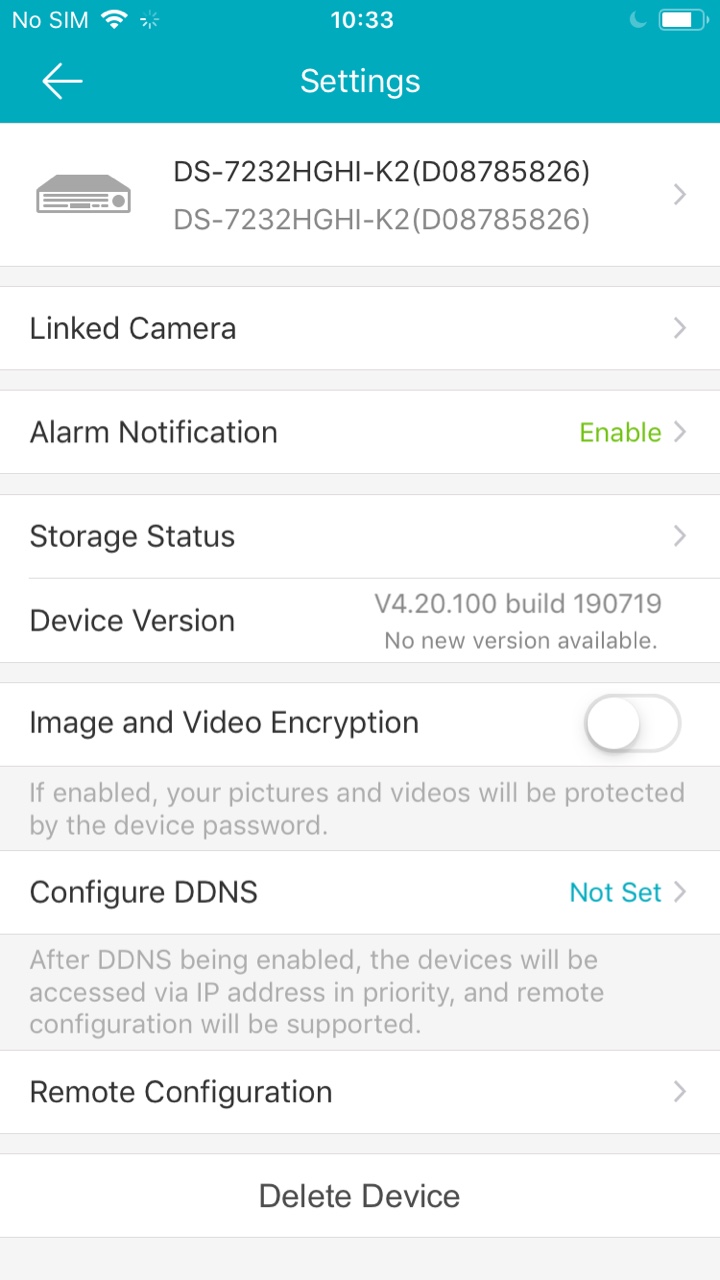 .
.