Purpose: The instruction of how to install a hard disk drive.
Before you start: Before installing the hard drive disk, please power off the system if it is on.
Steps:
1. Loose the five screws, which are fixing the box cover.
2. Push forward the cover to the end and remove it.
3. Connect the hard drive to the DVR System
4. Turn on the DVR and check if it detects the hard drive. Main Menu--Info---HDD Info
Then, power off the system.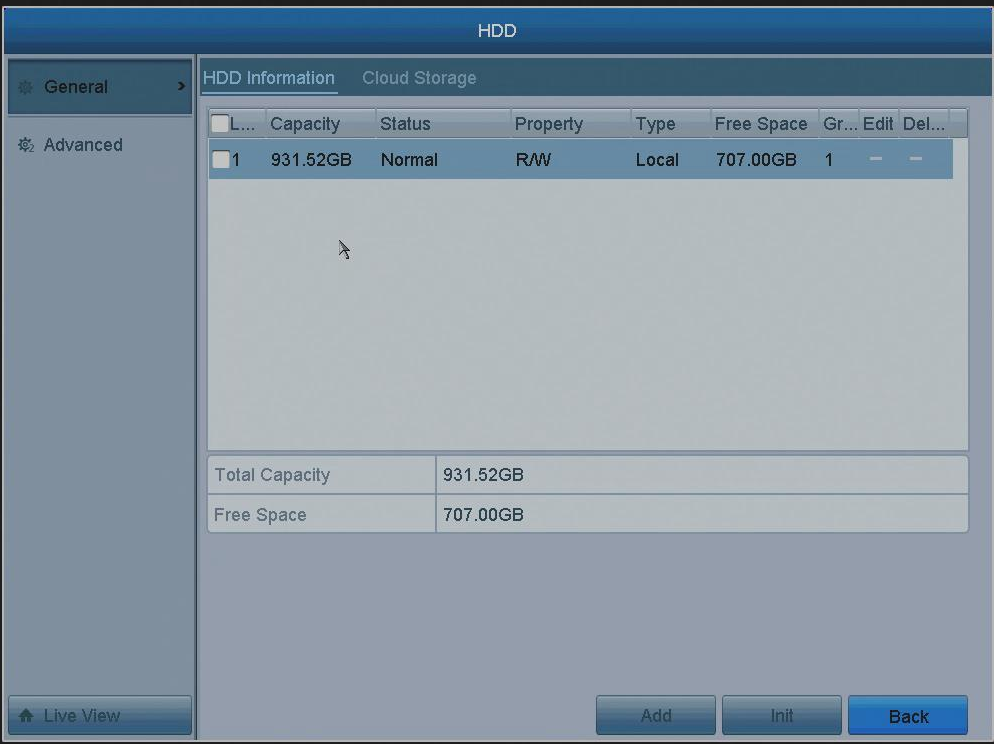 Note: Different Models have different settings interface.
5. Fix the hard drive inside the box.
6. Put screws on to fix the hard drive inside the box.
7. Put the cover back to position and install the screws.