Applies to N44WBD/N48WHD/N48WHP/N48WHE/N48WHF
1. Before you start, please power on the base station and the camera and put them next to each other. If the camera is powered on, the red infrared lights will be lit up as below picture: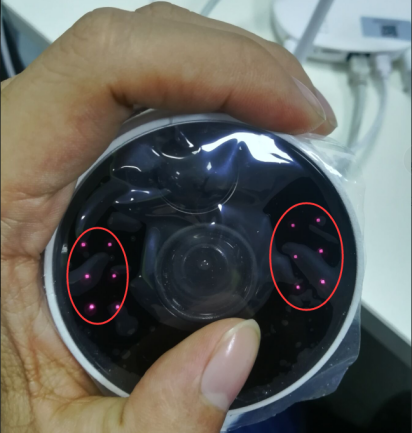 2. Then, push the reset button of the camera about 1 second until you hear the voice 'wireless setting, please wait' from the camera. A few seconds later, you will hear "wireless connecting".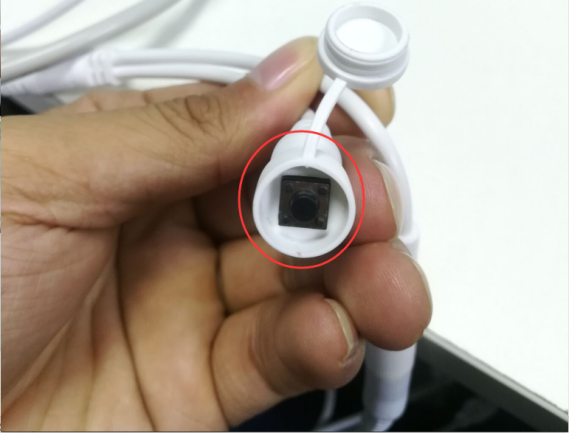 3. Please login NVR, right-click on the monitor, click "wifi add" on the menu.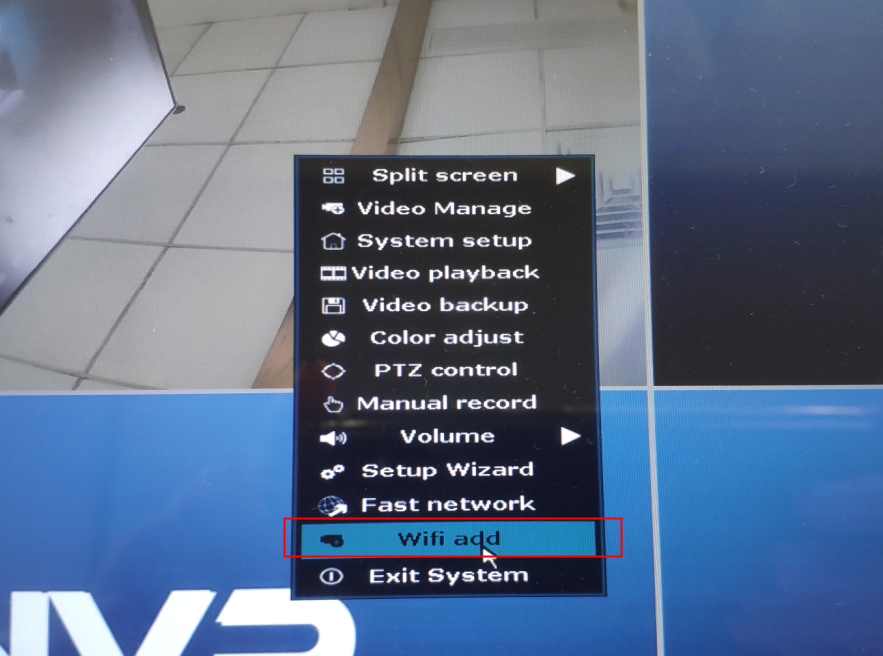 4. After accessing the "wifi add" setting page, the system will start searching for the IP camera. Please hold on till hearing voice message "wireless connection successful", meanwhile, the system will show the camera's IP address on the monitor.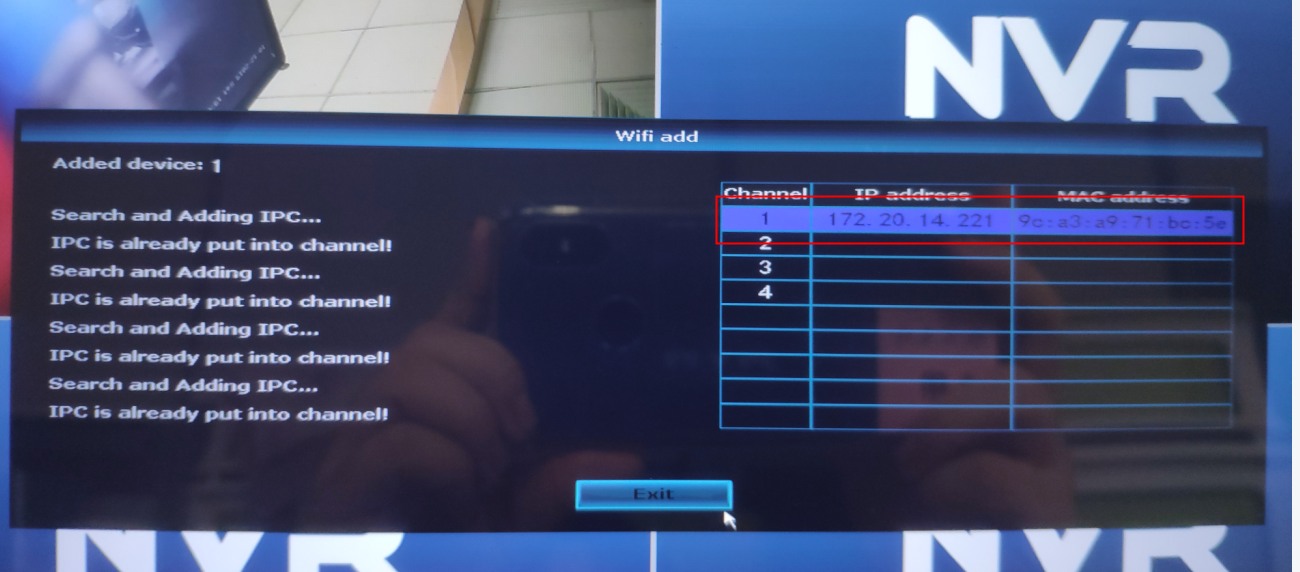 5. Please exit "wifi add", right-click on the monitor, click "video management" on the menu. The camera status will become "connect success". Now, the camera is successfully added to the NVR.