Applies to: All Annke DVR&NVR
Email Test Failed and Sent Email Fail may be caused by not allowing less secure apps to access the email account. You may follow the steps below to change the settings.
Step 1. Log into your G-mail account and go to Google apps --> Account--> Security page.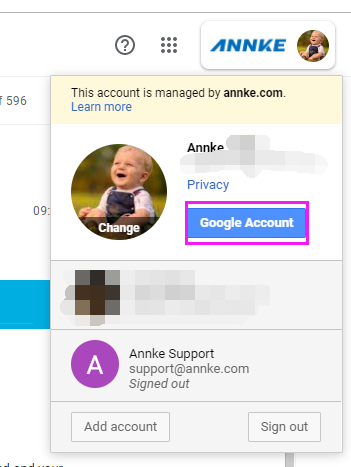 Step 2. Scroll the page down to Less secure app access and click to turn it on.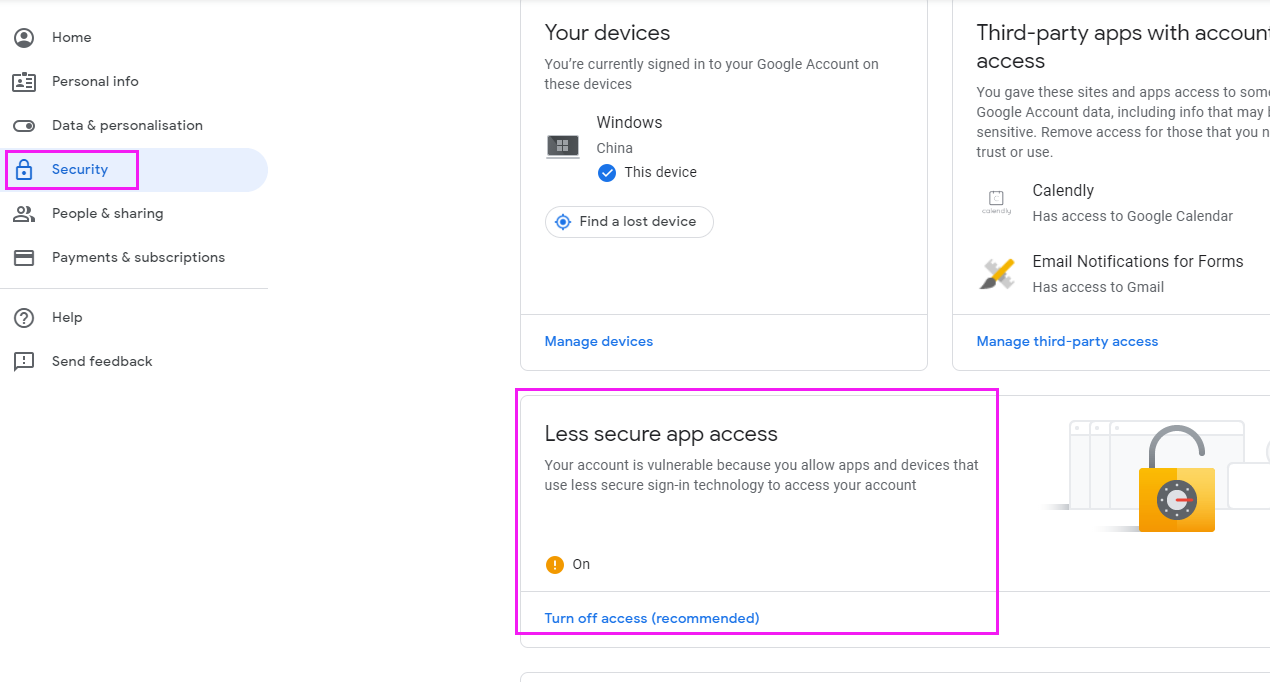 Note:
You can also click here to enter your Gmail account and turn on the "Less secure apps" directly.