Applies to: DT41Y/DT61Y/DT81Y/DN41R/DN61R/DN81R/DT41GB/DT81GB/DT61GB/DW41JD/DW81KD/DW61LD/DT81DP/N48PI/N44PI/N46PI/N44PAM/N48PAW/N46PCK/N88PCH/S500/S300/FC200/NCK800/H800/H500/E500/E800
Purpose: If you want to remotely access the Annke system via phone app or computer software, the system's network status must be Online. Below are two methods to make the Annke system online.
Solution 1: <Enabling DHCP>
1. Make sure the Annke system is connected to a router via ethernet cable.
2. Go to Menu-->Configuration-->Network-->General, tick on 'Enable DHCP', then click 'Apply'.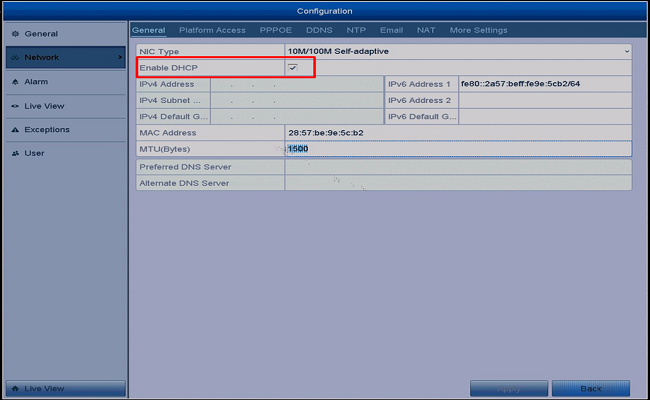 3. Go to Platform Access, tick on 'Enable'.
When the Status is 'Online', this Annke system can be accessed remotely via phone app or computer software.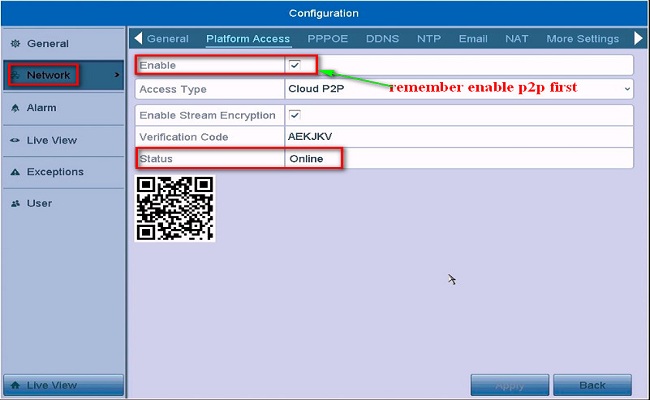 Note 1: For some Annke systems with new firmware, there is no default Verification Code.
In this case, you need a create one manually. This is an important step to make the Annke system online.
Note 2: In different firmware version, the Access Type has different names (Cloud P2P = Annke Vision = Annke Cloud)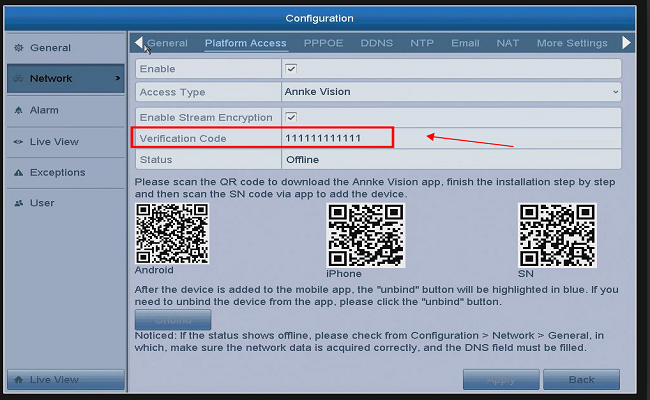 Note 3: Make sure the DDNS and the PPPoE function of the Annke system have been disabled (see below). Otherwise, they will interfere with the DHCP function of the Annke system.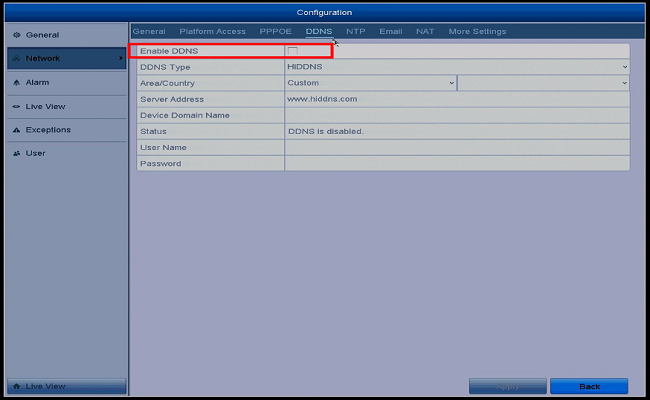 Tip:
If you find the above setting still cannot make your system online, here is a tip that might resolve this issue:
Go to this page Menu-->Configuration-->Network-->General, follow the below picture to disable DHCP, disable DNS DHCP, input '8.8.8.8' in Preferred DNS server, enable DHCP again, then click on Apply to save the settings.
After that, you can reboot the system to see if the system becomes online.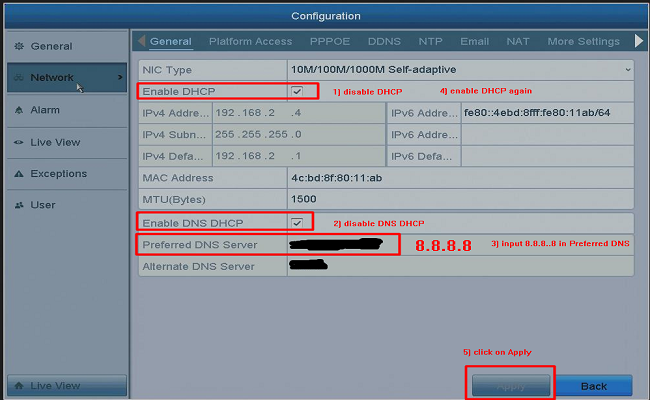 Solution 2: <Setting a Static IP>
If the status shows offline after trying the above method, please try another method as below:
Please connect a Windows computer to the same router of your Annke system, check the Network Connection Details on your computer, then follow the picture below to set the network parameter for the Annke system.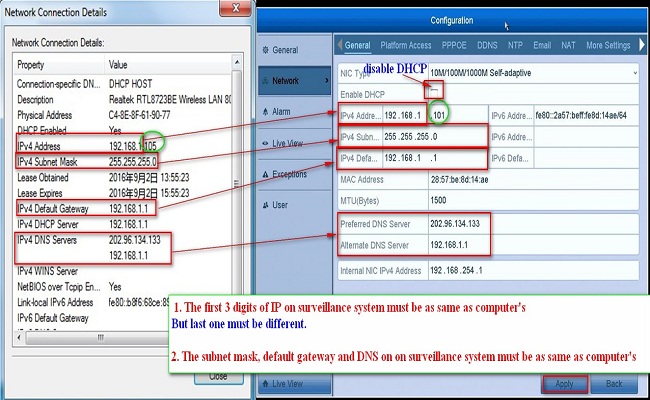 Solution 3: <Restore the system to factory default settings>
If the system keeps offline, we strongly recommend restoring the system to the factory default settings. Then, the user could activate the system from the beginning.