Staying alert is very important, and security camera systems allow us to stay informed with up-to-date information and clips. Security camera systems are most effective under supervision, but what will you do when there's no supervision and you are out of town? This article will discuss push notification and ways to enable it.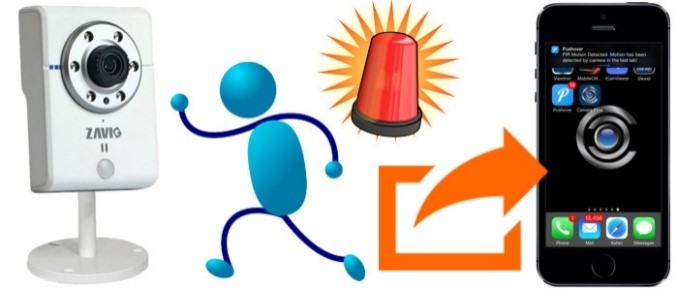 What is the role of push notifications?
When push notifications are enabled, users of cameras won't have to worry about supervision as the feature sends immediate notifications to the user's email id or mobile number when suspicious activity is detected, like irregular motion detection or activity that disobeys the pre-set restrictions. Users can use apps for live viewing and navigations, but most importantly, the push notification must be enabled.
As an admin, you would have complete access to the camera system; if you were using PTZ cameras or advanced cameras, you can zoom in or tilt the camera through the app, and with instant detections and notifications, you won't have to supervise and check for suspicious activity.
How to enable the push notification?
In order to enable this feature on your smartphone, you will first have to download the DMSS app on your device, enable motion detection and connect your camera to the internet. Motion detection can be enabled by logging into the camera's web interface. Once you download the app, do the following:
Step 1: click on the app and look for this icon "…" it will take show a few options, select device settings.
Step 2: After selecting device settings, there will be multiple options, select "Notification".
Step 3: Swipe the oval shape bar, and it will be then get enabled.
Step 4: you can select the type of notification that you would want to receive, like motion detection, analysis, or live recording.
Step 5: don't forget to click on save.
Benefits of enabling the push notification
Enhanced monitoring

Reduces the need for supervision

Prevents unlikely events from taking place

Frequent updates and notifications