Digital compression is necessary for digital video surveillance. Videos recorded with high resolution need a great amount of storage, and they are difficult to transfer. Therefore, several video compression methods are used for transmitting videos easily and deal with storage problems.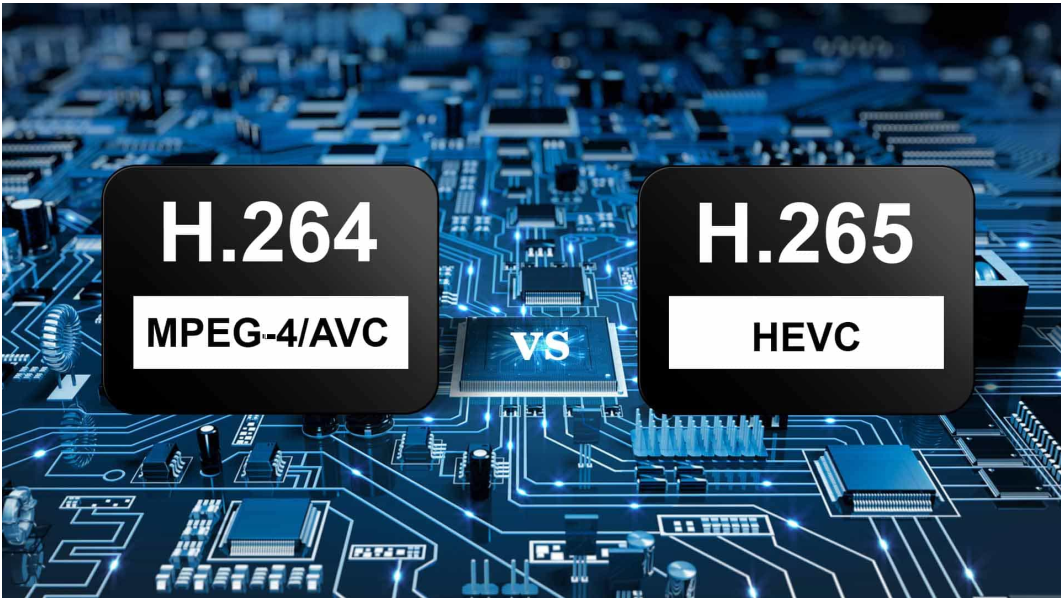 Different Types of Compression Methods
There are three most common types of compression methods that are used for video surveillance:
264 & H.265
Motion JPEG (MJPEG)
MPEG-4
Many digital systems started using the MJPEG compression method that is able to compress video frame by frame. This method needs the minimum amount of CPU processing, but it consumes more storage and needs great transmission speed. However, MPEG-4 is an efficient method, but it needs a constant amount of frame processing. It needs great CPU processing, but that isn't a big problem today.
Moreover, H.264 is an ITU standard, and it is also Part 10 of the MPEG-4 method. This compression method offers a great balance between bandwidth and quality. It offers double compression as the basic MPEG-4 while providing the same quality, which means it offers the highest-quality video at the lowest bit rate. Nowadays, most codecs are H.264 or MPEG-4. The ratio is almost equal, with an important trend toward H.264. However, some systems are also capable of supporting both H.264 and MJPEG.
DVRs are able to store data on a large hard drive, which is common today. They are mostly used in IPTV and cable systems. Heavy videos can be easily stored on hard drives with the help of video compression. Special DVR systems are used for surveillance nowadays.
NVR systems are also common nowadays, they use special servers for storing the compressed video on a large hard drive, or several drives can also be used with the help of RAID configuration. Moreover, Hybrid NVR/DVR systems can be used for systems that are being expanded from an older installation.
So, what does H.265 offers as compared to H.264
265 offers a compression ratio twice that of H.264.
265 supports 64 x 64-pixel macroblocks, and H.264 supports 16 x 16-pixel macroblocks.
Video compression quality is highly based on the prediction motion between the frames. H.265 offers major improvements in prediction motion than H.264.
265 offers more descriptive intra-frame functionality than H.264. It means H.265 is capable of providing 33 directions of motion, while H.264 provides only 9 directions of motion.
265 makes use of slices and tiles to decode them independently.
265 can offer resolutions up to 8192 x 4320 and supports 8K UHD, but H.264 is unable to support such resolutions.
265 needs lesser bandwidth than H.264 codecs. For example, 32 Mbps internet speed is required by H.264 for broadcasting 4K video, but HEVC can perform the same with the internet speed of just 15 Mbps.