Apply to: I91BK/I51DL/I51DN/I51DP/I91BM/I91BN/I91BL/I91BQ/CZ400
Introduction:
For the ANNKE Standalone PoE IP Camera with the built-in microphone, the camera is allowed to record audio at the same time. In this article, we will show you how to make the IP camera record audio.
Steps:
1. Please access the setting menu of the camera on the web browser from the PC. The link below has the detailed introductions.
https://help.annke.com/hc/en-us/articles/900003867006
2. Please go to 'Configurations→Video/Audio' and set the 'Video Type' to 'Video&Audio'. Then click 'Save".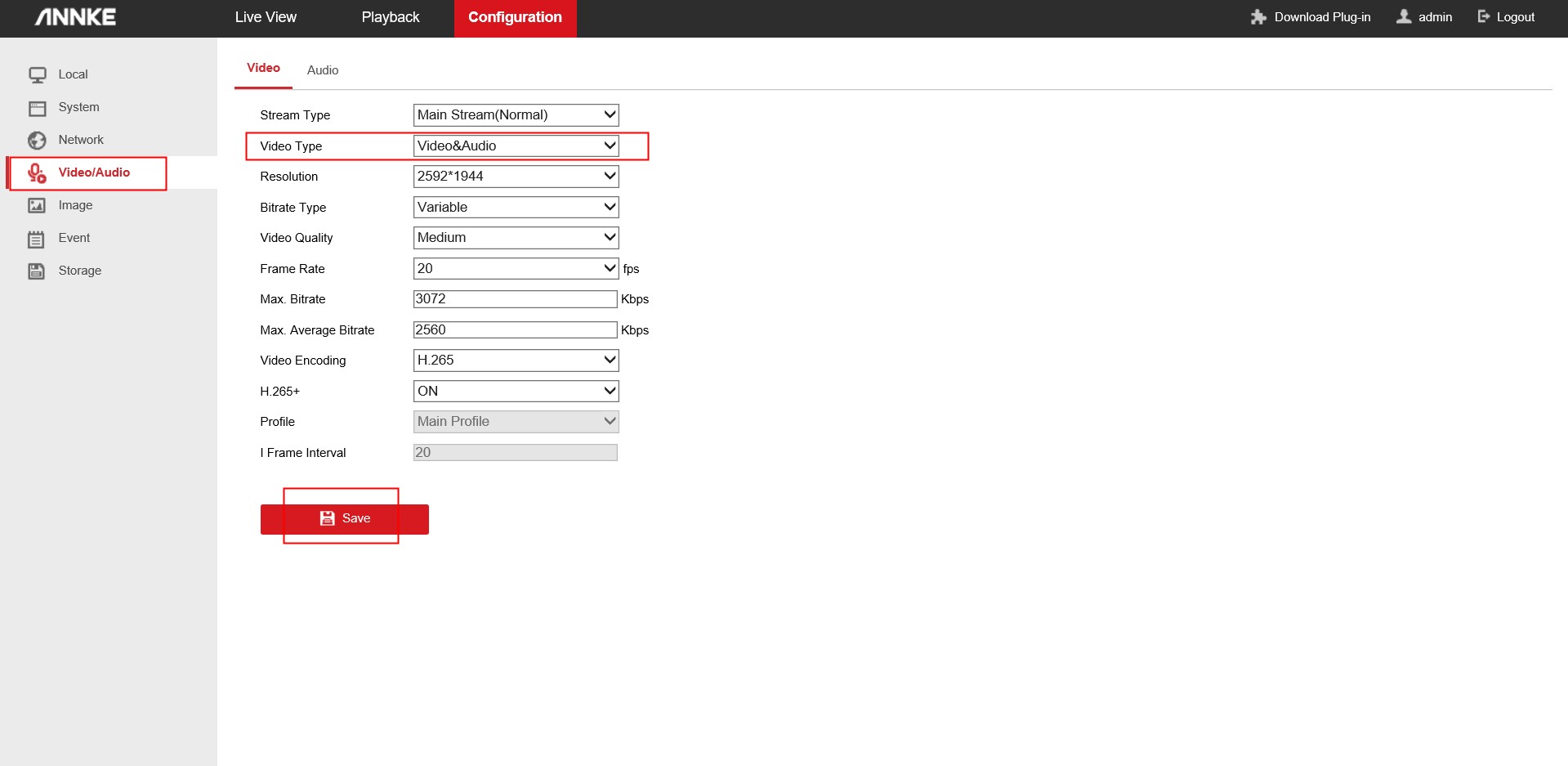 Notice:
For any other questions, please feel free to contact ANNKE technical support at support@annke.com by email.
If this article is helpful to you, please click the "helpful" button after you review it. Any comments would be appreciated.