It takes a lot of technical work for data to be securely sent over a network, and packets of data or information are usually sent using protocols or other mediums. As far as security cameras are concerned, the installation process can be lengthy and time-consuming – this is where DHCP can be of help.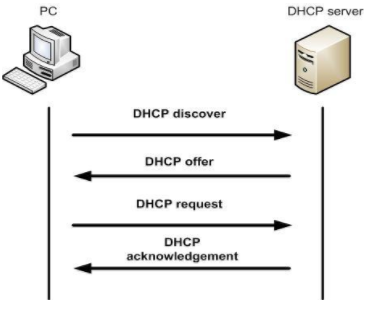 What is DHCP?
Dynamic host configuration protocol is relatively a commonly used protocol that is used by routers to distribute internet addresses to video surveillance systems, security cameras, and computers. A default IP address is used when DHCP is not enabled by users. It follows a set of rules and essential principles.
Its main role is to assign internet addresses and also to assign default gateways and network parameters to host devices. Since every device on TCP and IP-based network has a unique internet protocol address, DHCP is needed mainly because it makes the configuration process much easier and manages it centrally.
Benefits of the dynamic host configuration protocol
Improved flexibility and enhancement are two of the main reasons behind DHCPs increased usage, and it offers a lot more benefits.
Reliability: DHCP reduces complexities faced due to the configuration process. Errors like address malfunction or typographical errors are taken care of, and it can handle the assignments of an IP address to more than one device. You can expect lagging issues on your surveillance systems to eliminate.
Safe: It prevents duplicate and unknown IP addresses allowing the safer and secure process of transmission.
Simplified administration of network: It can easily define TCP and IP configurations from different locations. And it eliminates the need for a DHCP server on every subnet as it sends a message using a DHCP relay agent. If you are using a mobile phone for your surveillance systems, then you can benefit from automatic detection or identification of configuration parameters from a new network.
Costs: The implementation process does not demand extra charges.