Applies to: DT41Y/DT61Y/DT81Y/DN41R/DN61R/DN81R/DT41GB/DT81GB/DT61GB/DW41JD/DW81KD/DW61LD/DT81DP/N48PI/N44PI/N46PI/N44PAM/N48PAW/N46PCK/N88PCH/S500/S300/FC200/NCK800/H800/H500/E500/E800
Purpose:
This article introduces the steps to back up camera recordings from the ANNKE system to your computer.
Before this instruction:
Make sure the ANNKE system has a hard drive and has been assigned a

recording schedule

.
Refer to this

link

to access the Web interface of your ANNKE system.
Try with the IE browser (Internet Explorer) if you found the camera live view doesn't show on the Webpage.
Recordings playback
1. Navigate to the [Playback] tab, select a camera for playback.
2. Select the date of the recordings.
3. Select a stream type. Can be left as default.
4. Click [Search].
5. Click the play button to watch. Move the slider on the timeline to locate the recordings.
6. Click the download icon to enter the download screen.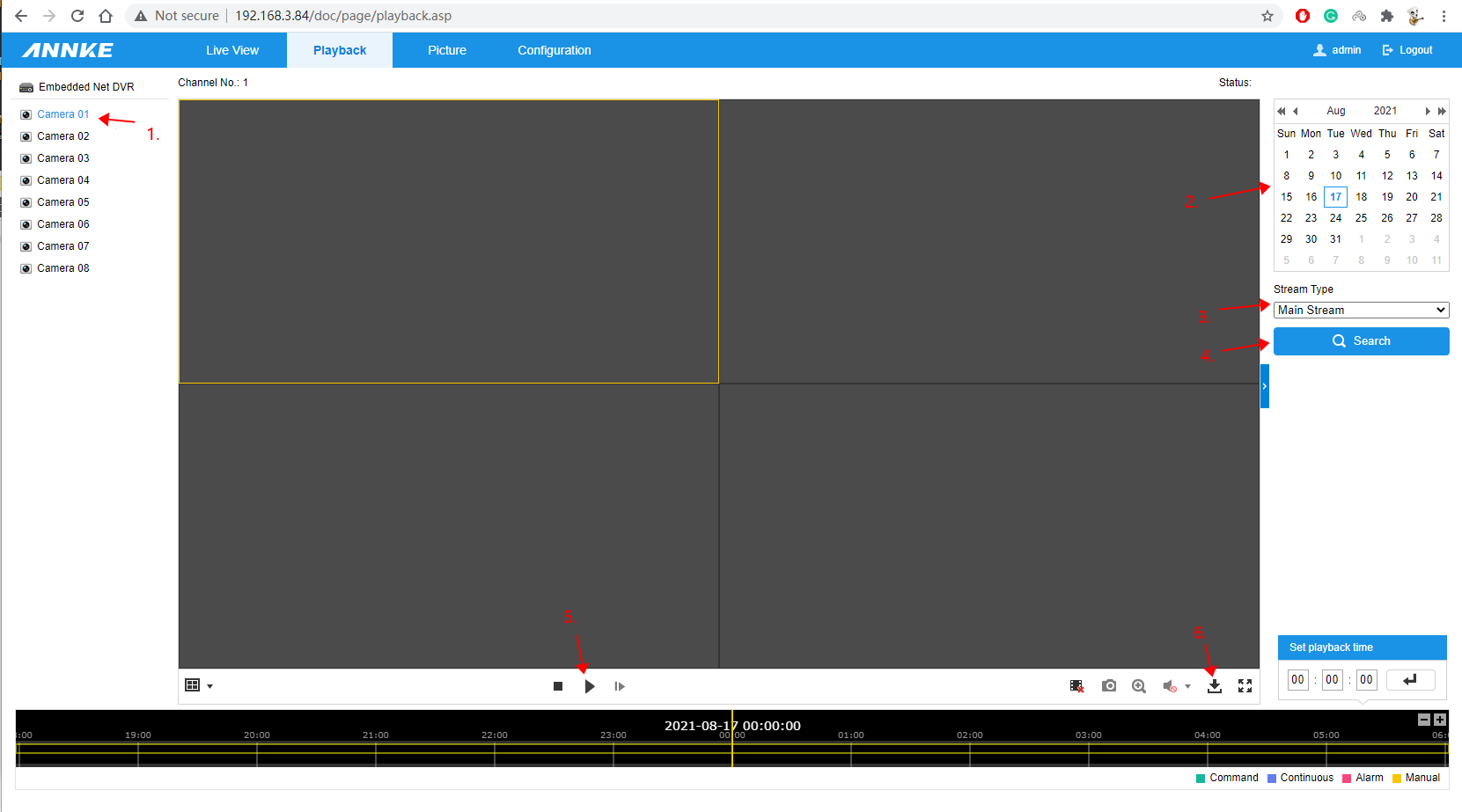 Recordings download
After clicking the download button on the playback screen, you will see the Download window.
1. Choose a camera from [Camera], the [File TYPE] and [Stream Type] can be as default, set [Start Time] and [End Time], click [Search] to locate the recordings you need.
2. Tick the recording you would like to download.
3. Click [Download].
4. When the download is finished, a notification message will pop up to show the location of downloaded files.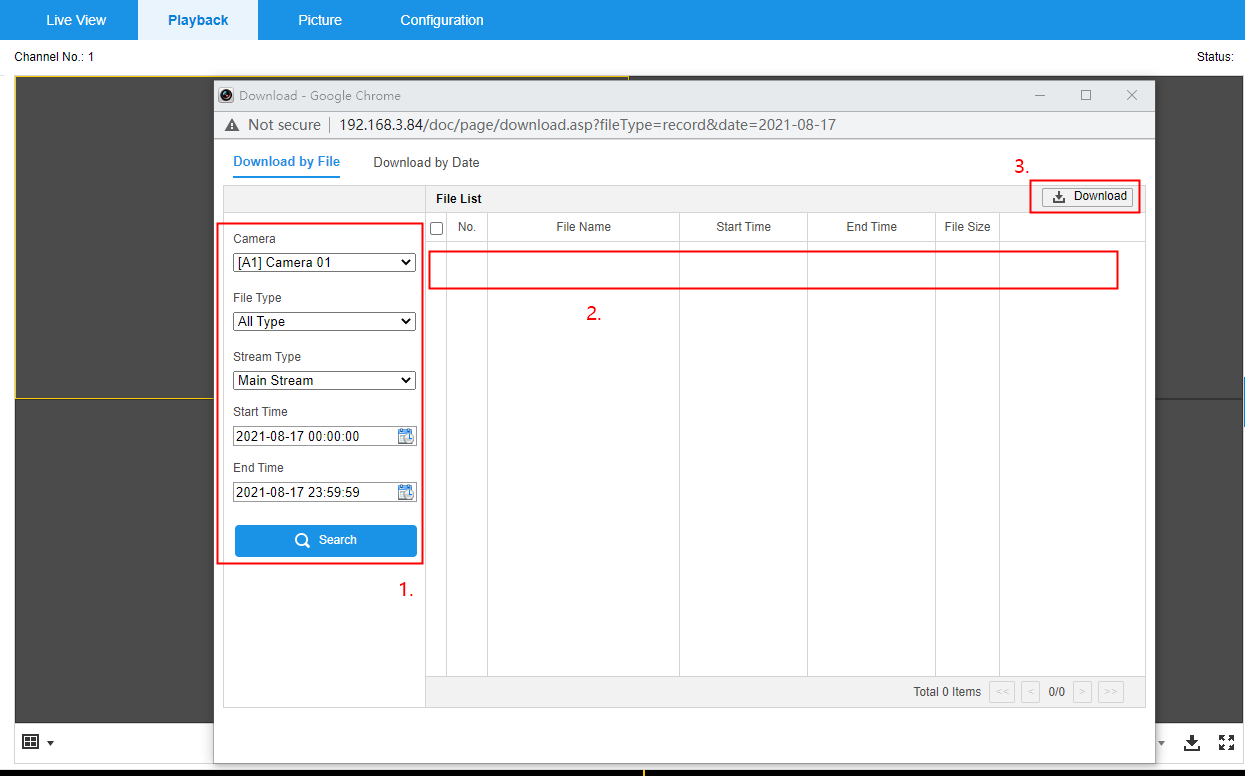 Note 1: The download location needs to be set up before downloading. Otherwise, the download will fail.
Setting route: [Configuration--Local--Save downloaded files to]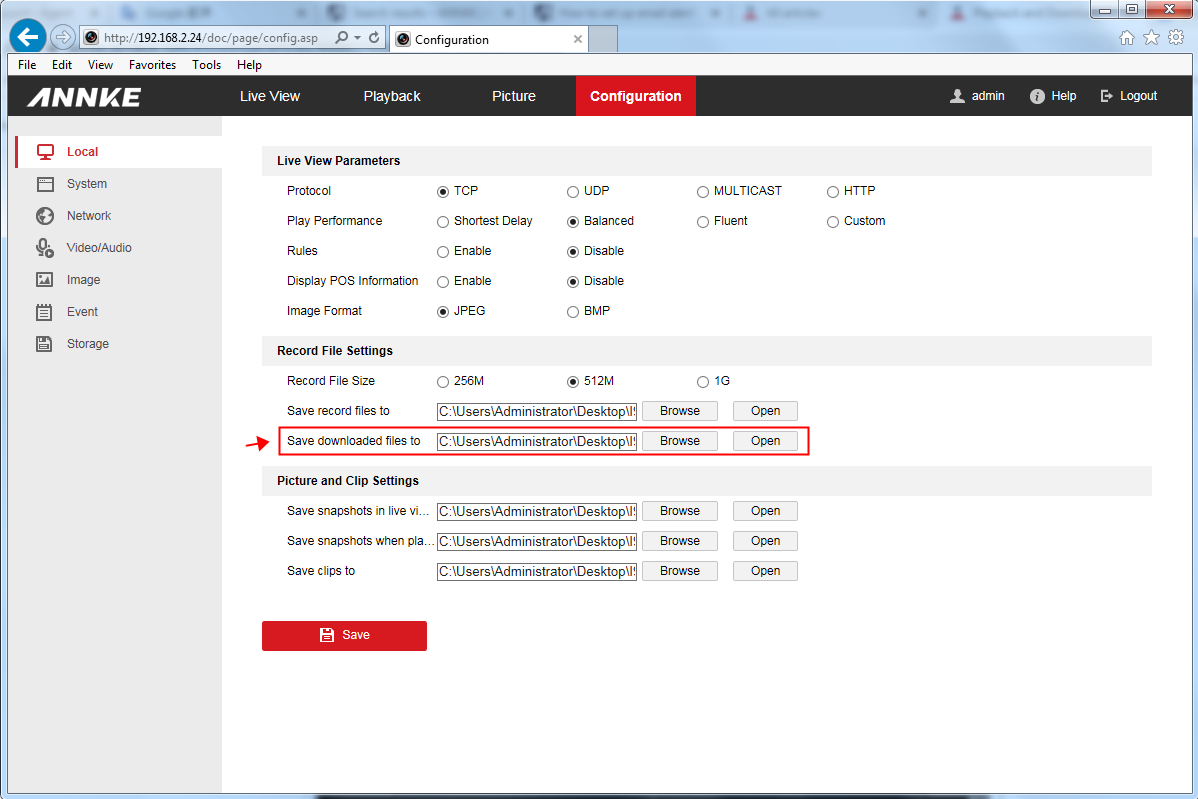 Note 2: If the download still fails after you set a valid download location, add the camera's IP address to the IE browser's trusted site list and try again.
Setting Route: [Gear icon--Internet options--Security--Trusted sites--Sites]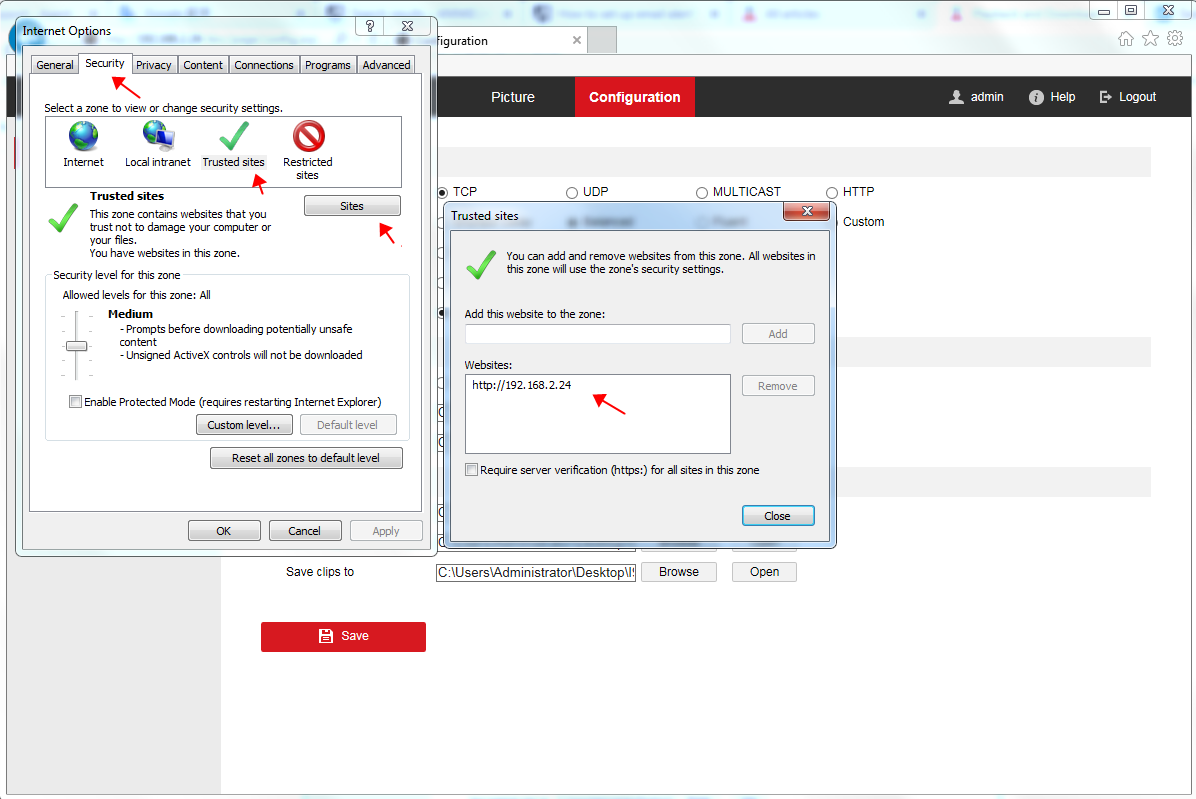 Watch the downloaded videos with the dedicated video player
The videos downloaded from the mentioned ANNKE system are compressed in a specific codec (H.264/H.264+/H.265/H.265+). Please use the dedicated video player VSPlayer to watch them.
VSPlayer for Windows computers
VSPlayer for Mac computers
If you find this article helpful, please click 'Yes' at the end of this article;
If you have any suggestions or questions for this article, please leave a comment in the below comment zone.