Applies to: DT41Y/DT61Y/DT81Y/DN41R/DN61R/DN81R/DT41GB/DT81GB/DT61GB/DW41JD/DW81KD/DW61LD/DT81DP/N48PI/N44PI/N46PI/N44PAM/N48PAW/N46PCK/N88PCH/S500/S300/FC200/NCK800/H800/H500/E500/E800/
I91BK/I81HB/I51DD/I51DL/I51DN/I51DM/I51DP/I91BF/I91BG/I91BM/I91BN/I91BL/I41BK/C500/C800
Purpose:
OSD (On-screen Display) refers to the camera name, time/date, customized information displayed on the live view.
Note: This function varies according to different camera models.
Steps:
Enter the OSD Settings interface.
Check the corresponding checkbox to select the display of camera name, date, or week if required.
Edit the camera name in the text field of Camera Name.
Select from the drop-down list to set the time format, date format, display mode, OSD size, and OSD color.
Adjust text frame position and alignment. Left aligns, right align and custom are selectable. If you select custom, you can use the mouse to click and drag text frames in the live view window to adjust their positions.
Click Save to activate the above settings.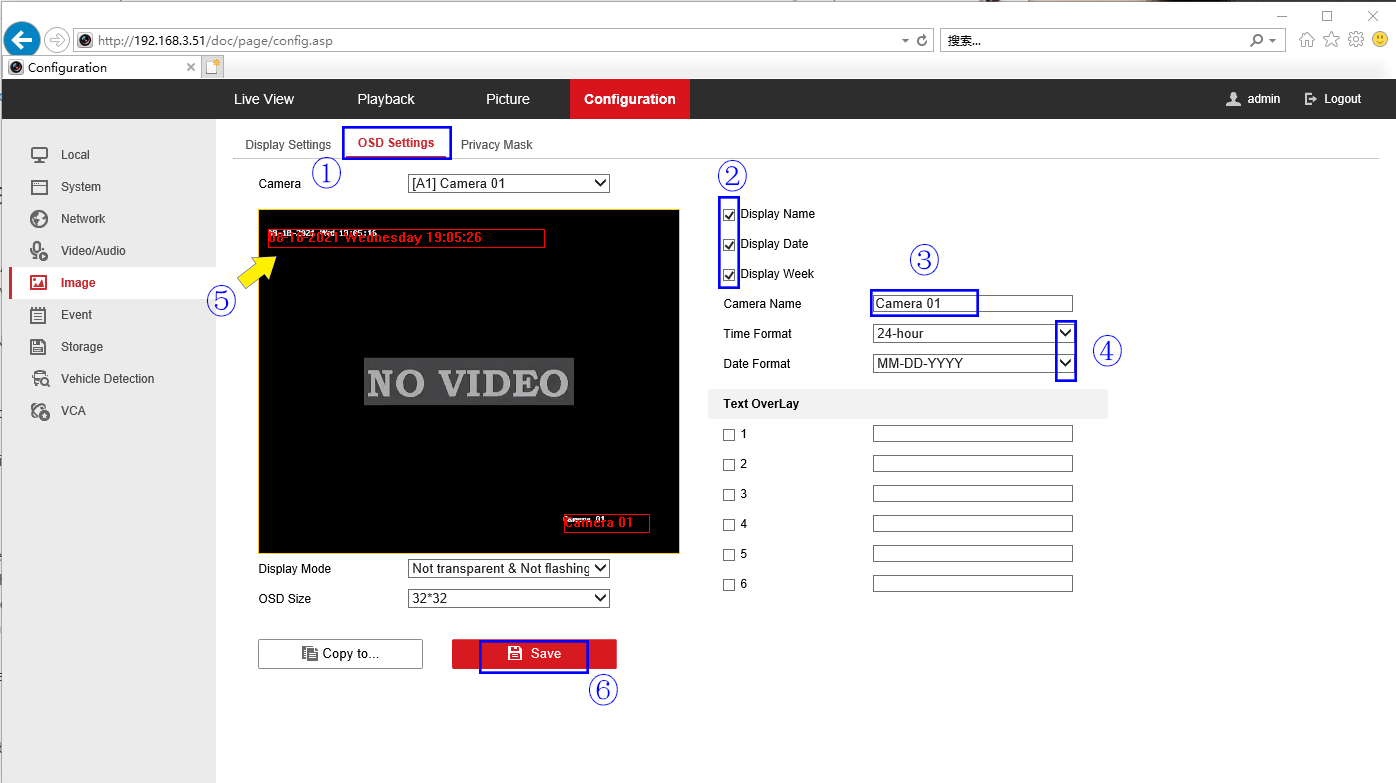 If this article is helpful to you, please click the "helpful" button after you review it. Any comments would be appreciated.