Applies to: N48PAW/N46PCK/H800
Introduction:
Sometimes, the user finds that the system time is not the same as the local time. In this article, we will show you how to change the system time.
Steps:
1. Access the system menu on the monitor and go to 'System Configurations'.
2. Switch the system model to 'Expert Mode' on the left bottom and go to 'System→General'.
3. Select the correct time zone.
4. Click "Apply".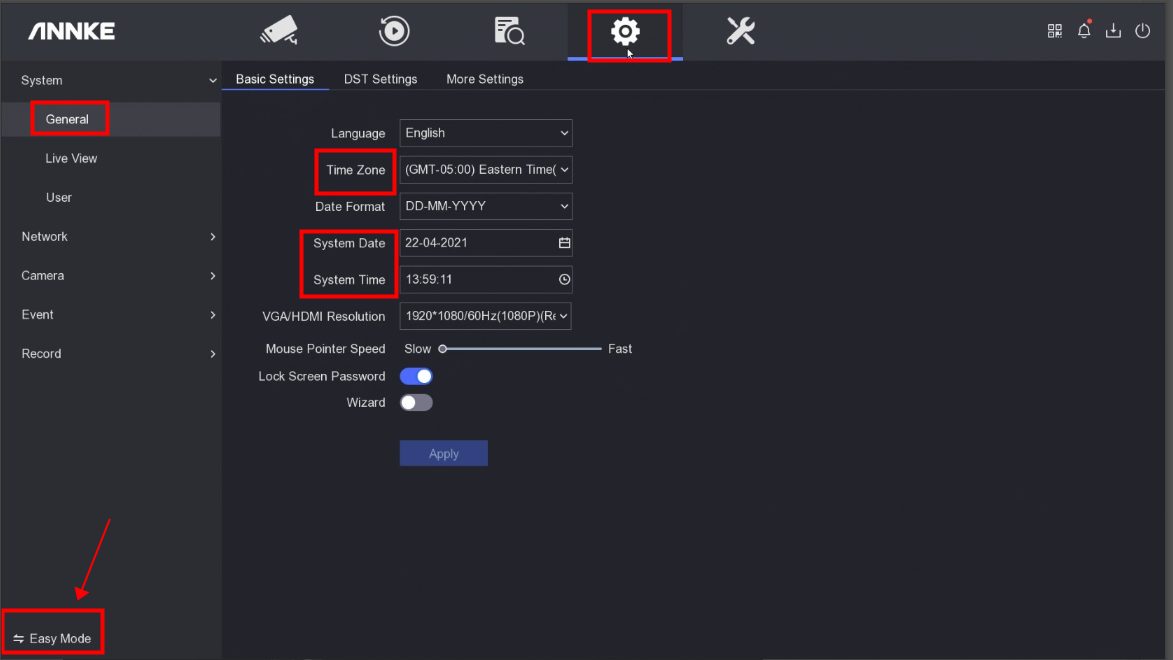 Notice:
If you have any other questions, please contact ANNKE technical support at support@annke.com by email.
If this article is helpful to you, please click the 'helpful' button after you review it. Any comments would be appreciated.