Applies to: N48PAW/N46PCK/H800
Introduction:
The system logs recorded the activities that have happened. In this article, we will show you how to export the system logs.
Steps:
1. Plug a USB stick into the USB port of the NVR.
2. Access the system menu on the monitor and go to 'Maintenance→More→Log Information'.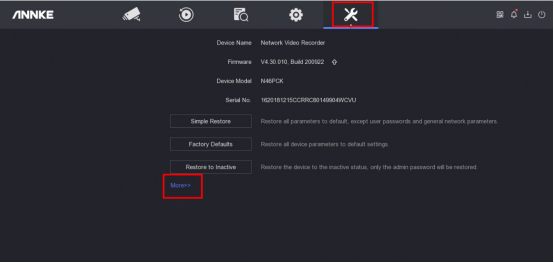 3. Select the time and major type. Then click 'search'. After the logs are found, click 'Export All'.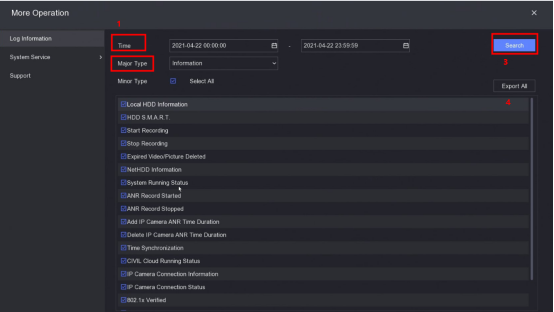 If you have any other questions, please contact ANNKE technical support at support@annke.com by email.
If this article is helpful to you, please click the "helpful" button after you review it. Any comments would be appreciated.