Applies to: I41MV/I41MW/I41MX/I41MY
Purpose: If you receive too many false alarm messages when detects "All Motion" on the Annke AI Floodlight camera, you can refer to this article to reduce false alarms to have a try.
1. Please login to the app and go to the Security Setting-->Detection sensitivity to lower the Detection sensitivity to reduce false alarms.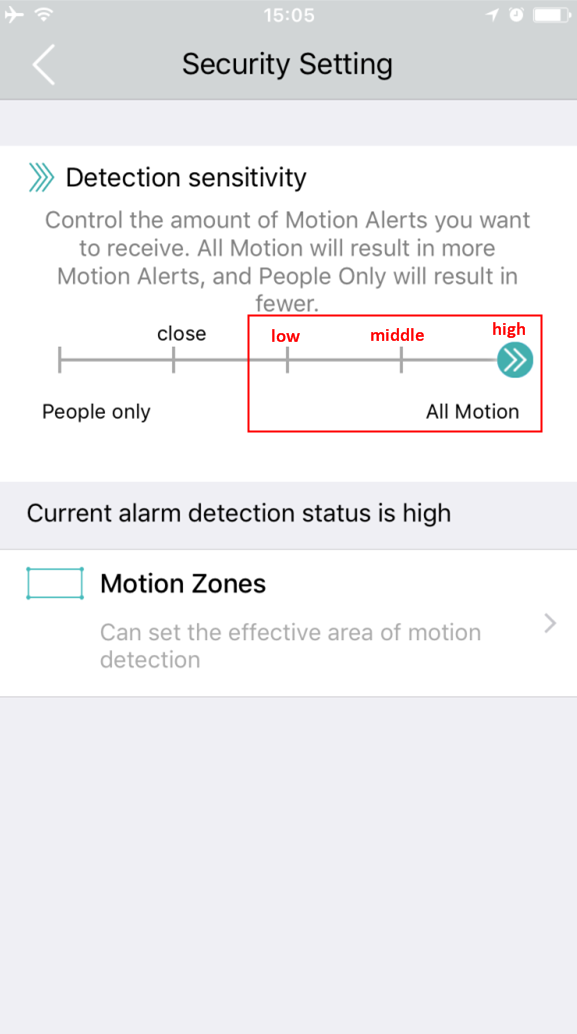 2. If the above still cannot reduce false alarms, you can consider switching the detection mode to "People only". This function adds pedestrian detection to avoid useless false alarm to the greatest extent.