Applies to: I41MV/I41MW/I41MX/I41MY
Steps:
1. If you receive error alarm messages when using "Motion Detection" on the Annke AI Floodlight camera, he/she can adjust the detection of the sensitivity of detection to reduce false alarms.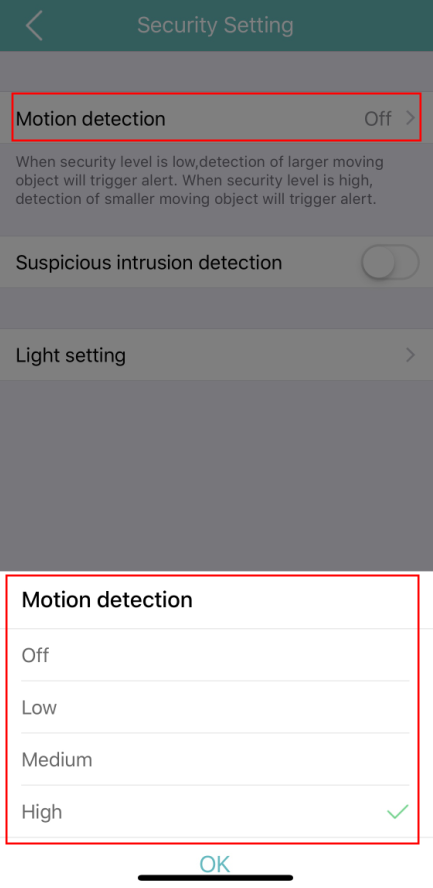 2. If the above still cannot reduce false alarms, you can consider turning off "Motion Detection" and turn on "Suspicious Intrusion Detection". This function adds pedestrian detection to avoid useless false alarm to the greatest extent.