Applies to:
DT41Y/DT61Y/DT81Y/DN41R/DN61R/DN81R/DT41GB/DT81GB/DT61GB/DW41JD/DW81KD/DW61LD/DT81DP/N48PI/N44PI/N46PI/N44PAM/N48PAW/N46PCK/N88PCH/N48PBB/NCK800/H800/H500/S500/S300/FC200/FC800/E800
Steps:
1. Enter the DVR/NVR on the computer browser with its IP locally. Please refer to the below link:
https://help.annke.com/hc/en-us/articles/360000252182
2. After you enter the DVR/NVR on the computer browser, please go to Configuration>Maintenance>Upgrade&Maintenance>Restore.
3. Click 'Restore' to start. The system will be rebooted automatically when the restore is finished.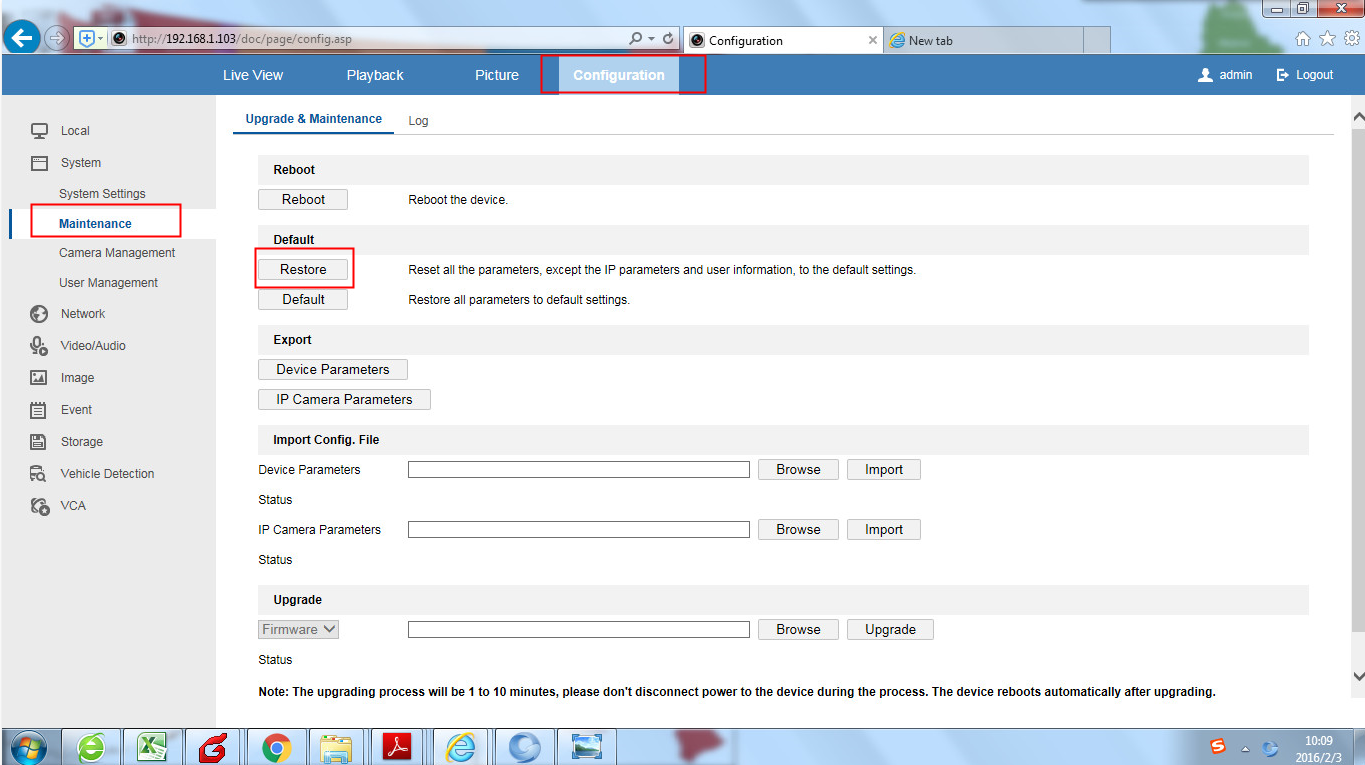 If this article is helpful to you, please click the "helpful" button after you review it. Any comments would be appreciated.