Applies to:
DT41Y/DT61Y/DT81Y/DN41R/DN61R/DN81R/DT41GB/DT81GB/DT61GB/DW41JD/DW81KD/DW61LD/DT81DP/N48PI/N44PI/N46PI/N44PAM/N48PAW/N46PCK/N88PCH/N48PBB/FC200/NCK800/H800/H500
General steps:
1. Plug the DVR/NVR into a router with a network cable.
2. Find DVR/NVR's IP address. There are two ways to find the IP address:


Method #1
1) Find the IP address on the TV/monitor.
Please go to Menu--Configuration--Network--General.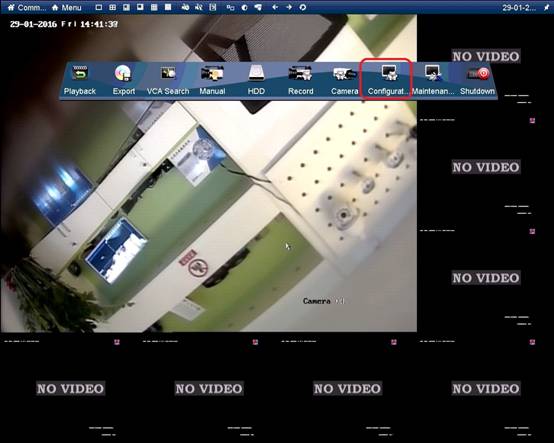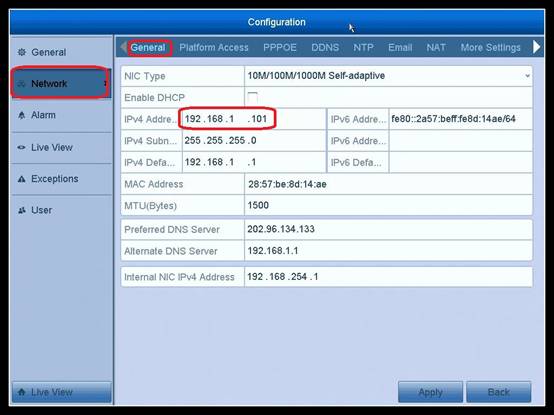 Method #2
Find the IP address on a computer.
1) Video guide:

2) Text guide:
Please download and install the software SADPTool from this link:
For Windows computers: https://download.annke.com/document/Computer_Software/SADPToolV3.0.3.3.zip
For Mac computers:
http://support.annke.com/document/HK/general/sadptool.pkg_.zip
Please connect your computer to the same network/router of the DVR/NVR, then run this software. It will detect the DVR/NVR's IP address automatically.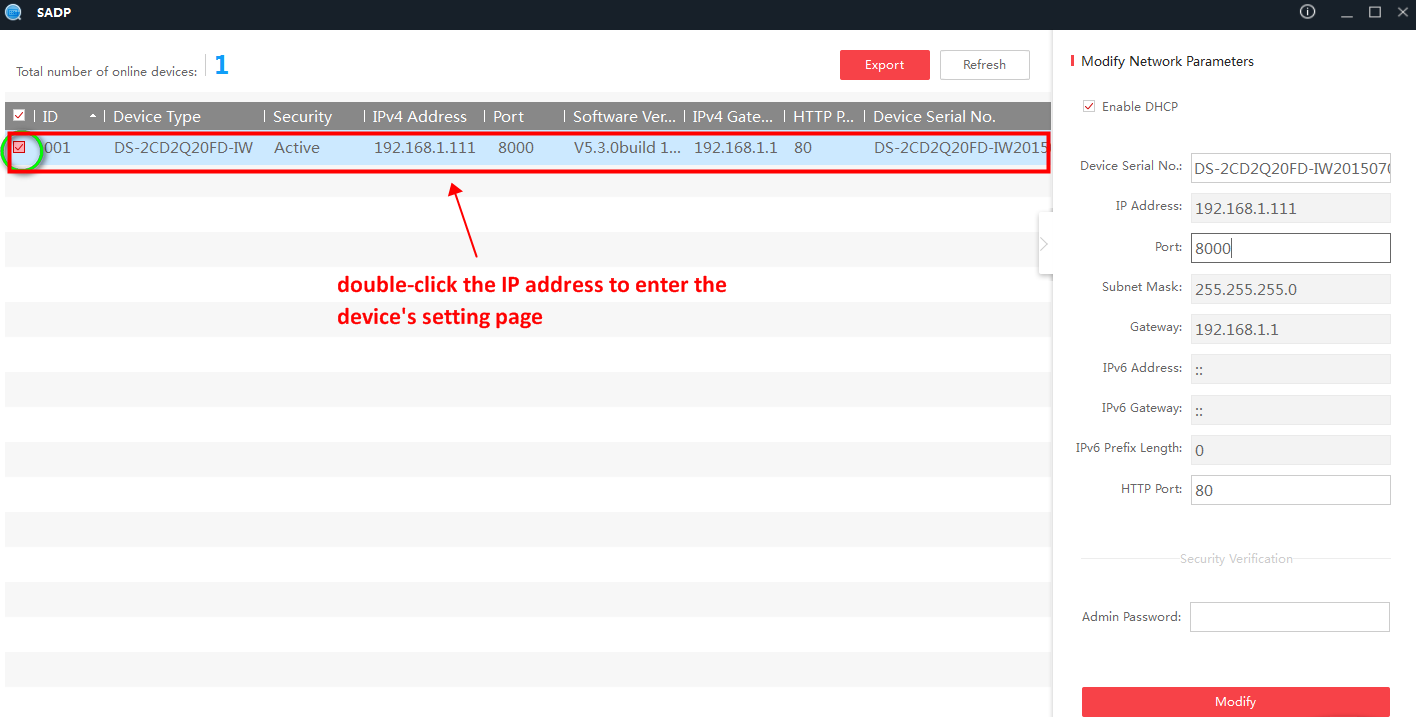 3. Get a computer that is connected to the same router as NVR is to access NVR with its IP on the browser. The user name is admin and the password is your system's password.
3.1. We suggest using the IE browser instead of other browsers because we only have the web plug-in for the IE web browser now.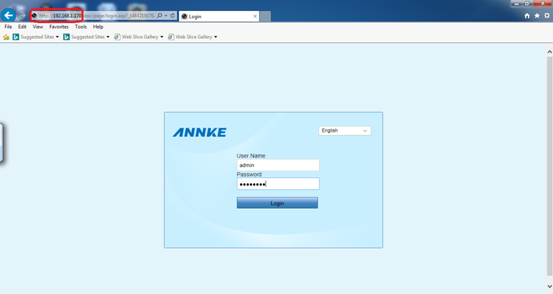 Note:
If you can not see the image of the cameras, the image may be encrypted. Please go to the system to disable it. Please go to Menu--Configuration--Network--General.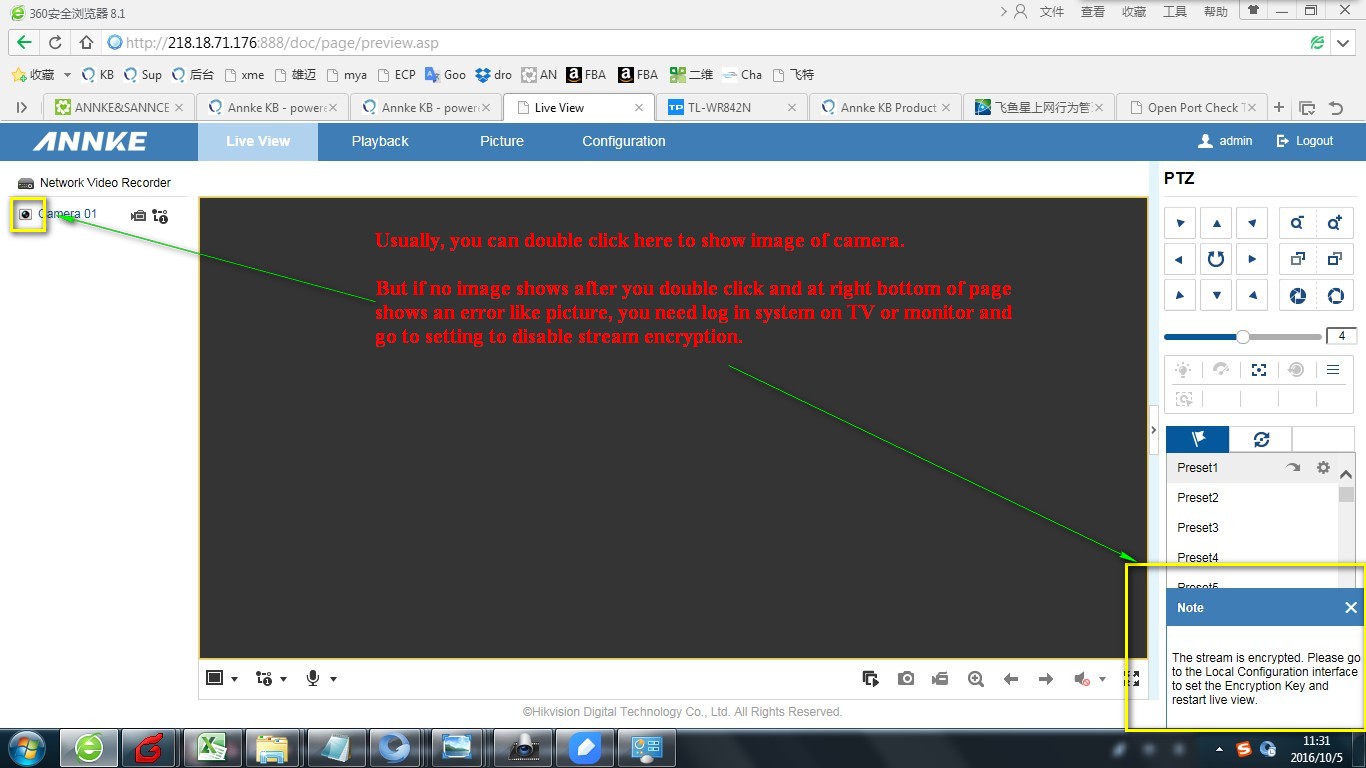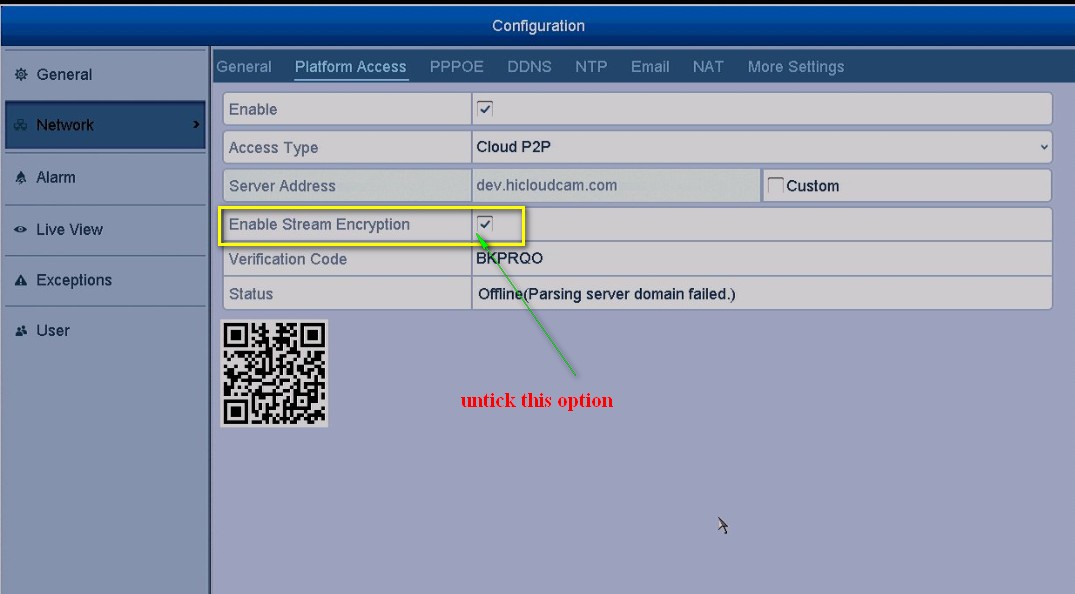 If you find this article helpful, please click 'Helpful' at the end of this article.
If you have any suggestions or questions for this article, please contact ANNKE support here.