The following steps describe how to change the rating that you have given for a ticket before.
Step 1: Log in to your account in Annke Help Canter, then enter My Activities page.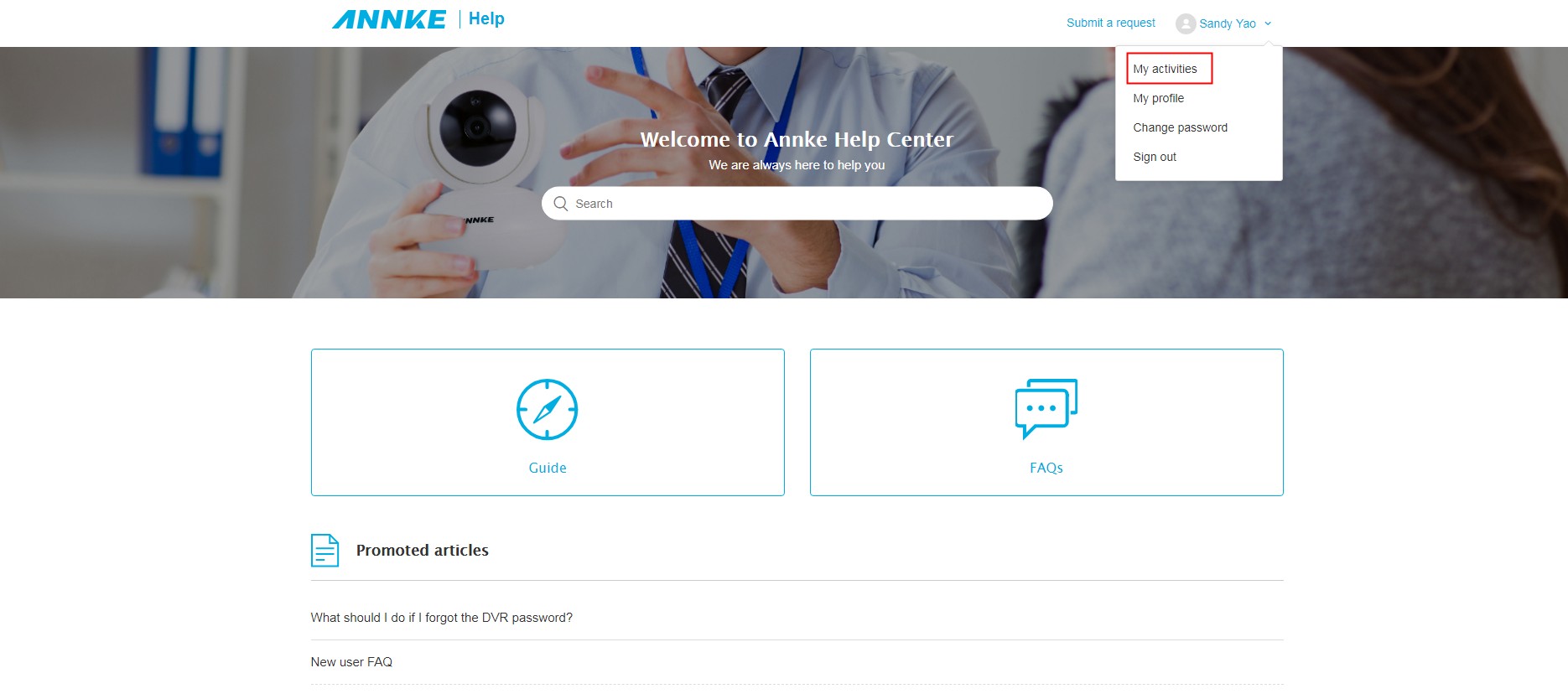 Step 2: Open the ticket you need to change, then click on Change my rating to proceed.

Step 3: You can add a comment to the support, then click Submit my rating.