Applies to:
DT41Y/DT61Y/DT81Y/DN41R/DN61R/DN81R/DT41GB/DT81GB/DT61GB/DT41DB/DT81DB/DT61EQ/DW41JD/DW81KD/DW61LD/DT81DP/N48PI/N44PI/N46PI/N44PAM/N48PAW/N46PCK/N88PCH/N441Y/N481Y/NCK800/H800/H500
Purpose:
Back up event-related record files using USB devices (USB flash drives, USB HDDs, USB writer), SATA writer or eSATA HDD. Quick Backup and Normal Backup are supported.
Before you start:
You should have installed storage devices like HDD before management.
You should log in to your account.
Steps:
1. Click Menu>Export>Event, and enter into the event export interface.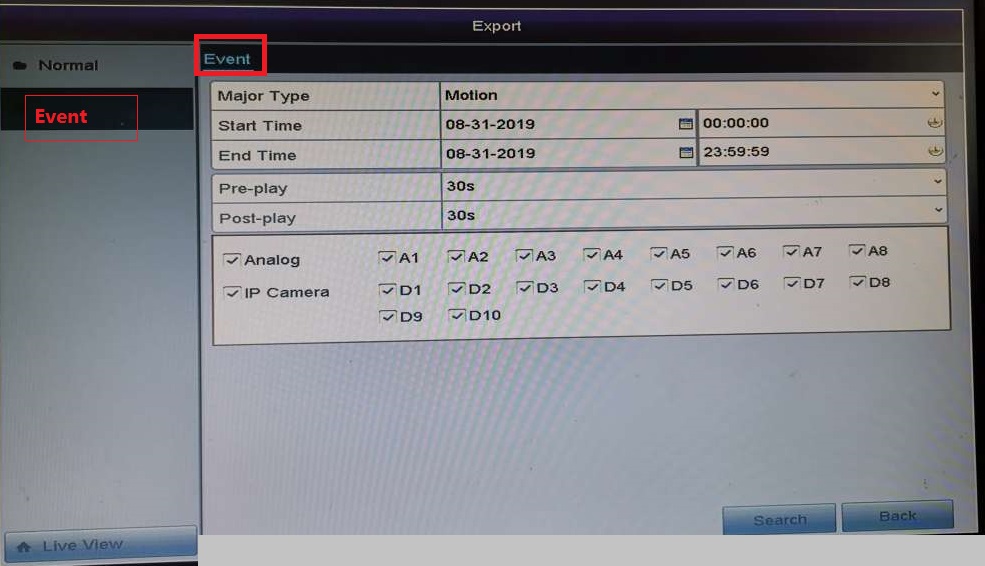 2. Select the cameras to search.
3. Select the event type to Alarm Input, Motion or VCA.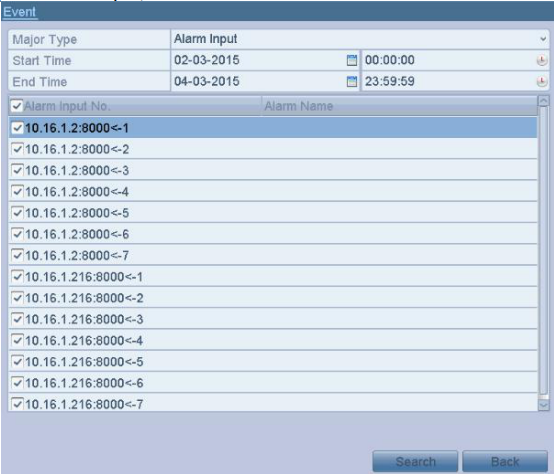 Note: The Alarm Input, VCA function is not supported currently.
4.Set the search condition and click the Search button to enter the search result interface.
The matched video files are displayed in Chart or List-display mode.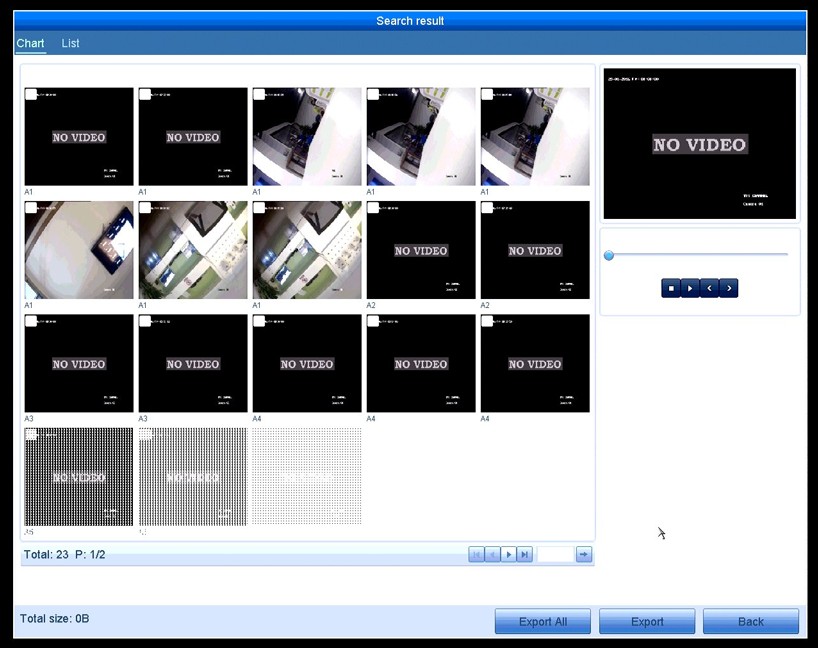 5. Select video files from the Chart or List to export, and click the button Export to enter the Export interface or click Export All button to export all the recording files.