Applies to: DT41Y/DT61Y/DT81Y/DN41R/DN61R/DN81R/DT41GB/DT81GB/DT61GB/DT41DB/DT81DB/DT61EQ/DW41JD/DW81KD/DW61LD/DT81DP/N48PI/N44PI/N46PI/N44PAM/N48PAW/N46PCK/N88PCH/N441Y/N481Y/I21AE/I21AF/I41DQ/I61DQ/I61DR/I61DS/S500/S300/FC200/NCK800/H800/H500/E500/E800
Purpose: You can enable Save Device Parameters to save the device parameters such as the image encryption password.
Before you start:
Steps:
1. Enter the Settings Page,
Tap

to disable or Tap

to enable Save Device Parameters.playback.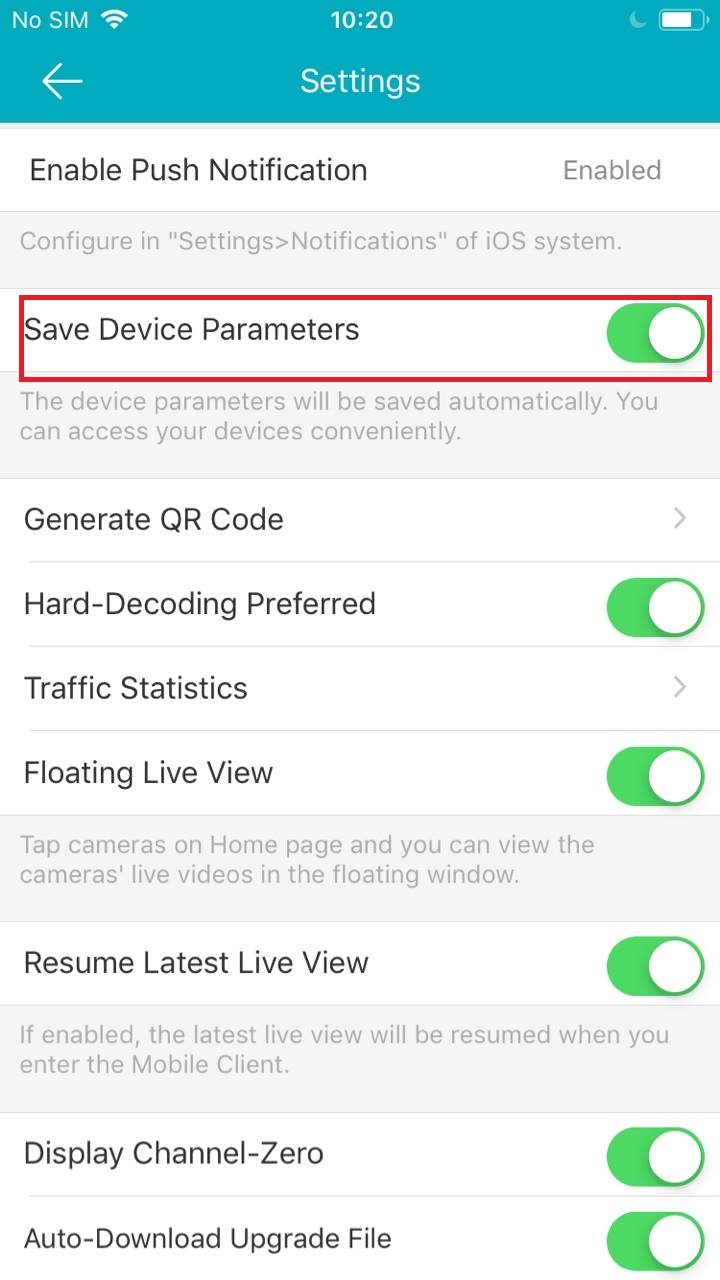 Note: If you enable the function, you will be no need to input the password every time you enter the encrypted live view or playback page.