Applies to: DT41Y/DT61Y/DT81Y/DN41R/DN61R/DN81R/DT41GB/DT81GB/DT61GB/DT41DB/DT81DB/DT61EQ/DW41JD/DW81KD/DW61LD/DT81DP/N48PI/N44PI/N46PI/N44PAM/N48PAW/N46PCK/N88PCH/N441Y/N481Y/I21AE/I21AF/I41DQ/I61DQ/I61DR/I61DS/S500/S300/FC200/NCK800/H800/H500
Purpose: If you enable the function, a floating live view window(s) will be displayed on the Annke Vision page when you select one or more device(s). You can preview the live video(s) in the floating window(s).
Before you start:
Steps:
1. Enter the Settings Page,
Tap

to disable or Tap

to enable the Floating Live view function.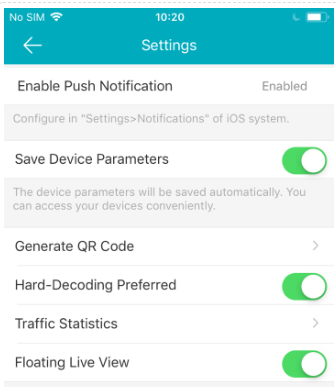 2. If you enable the function, the floating live view will appear as the below picture shows: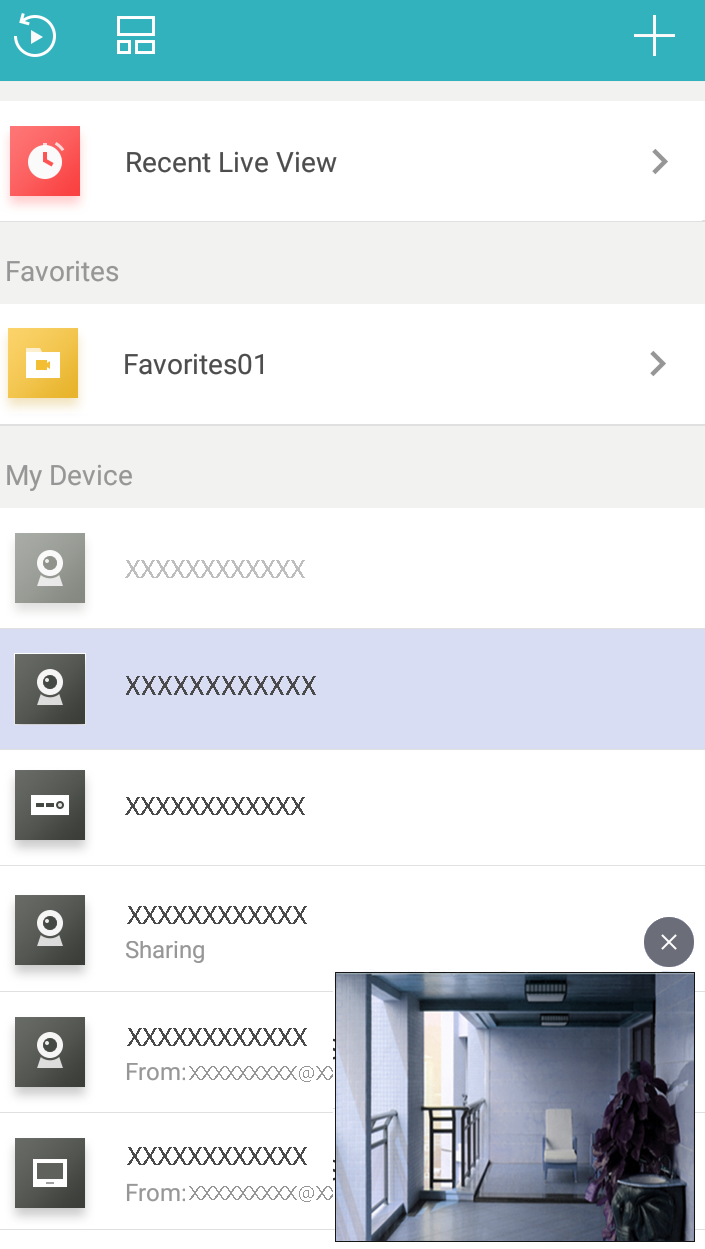 Notes:
By default, the function is enabled.
If you select more than 16 cameras, the number of selected cameras will be displayed.
Up to 256 cameras can be displayed as floating windows.