Most of the IP camera manufacturers use the ONVIF protocol as it is essential for the manufacturers to keep the compatibility of systems in the security industry.
What is ONVIF Protocol?
ONVIF is known as Open Network Video Interface Forum. This protocol is an open industry standard that helps to provide interoperability between IP security devices like video recorders, security cameras, access control systems, and software.
This standard was introduced by Axis Communications, Sony Corporation, and Bosch Security Systems in 2008. Many manufacturers in the IP security industry adopted this standard, and there are more than 470 members now.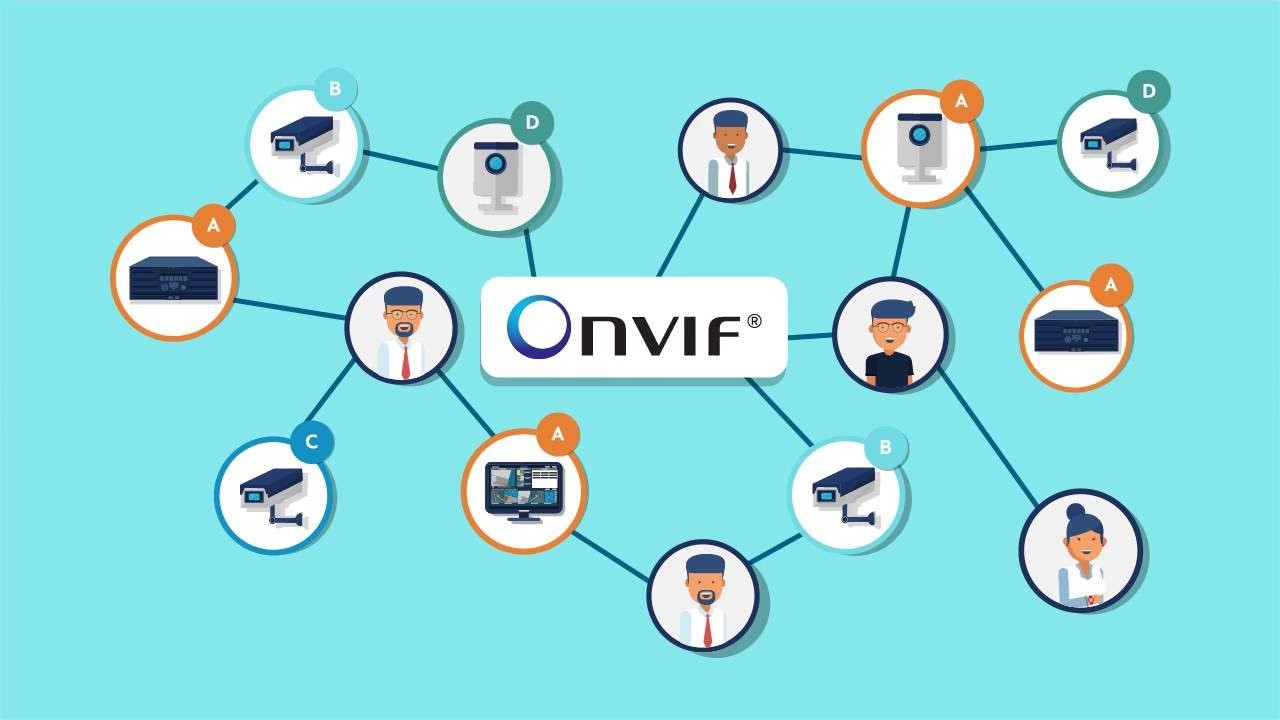 Why is ONVIF Protocol Crucial?
One of the most incredible benefits of the ONVIF protocol is its freedom of choice. Imagine a scenario where you are looking for the features of IP cameras offered by Axis Communication. Still, you are also looking for the Network Video Recorders that Sony Corporation provides.
These devices can easily communicate with each other with the help of a common protocol shared by both parties. It is similar to people communicating in a universal language like English.
Suppose both the devices don't have direct integration between them by using the exclusive manufacturer protocol. In that case, the ONVIF protocol can be used to make them work together, but they both need to be compliant with the same profile.
How does ONVIF Protocol Works?
With the help of the same protocol, each IP security device can get the same commands for executing some instruction like initiating a high-quality video streaming, recording footage, or moving a PTZ camera.
These commands are documented well and available for every member who is willing to be compliant with the standards of the protocol. They need the documentation and follow the specification to develop their products accordingly.
Once the development is done, it is essential to run the software to test a device's compatibility requirements before submitting it to the official list.
The ONVIF Profiles:
The ONVIF protocol has a different group of features known as profiles.
Therefore, to configure an IP camera for broadcasting a video stream to a recorder, a basic profile is ideal, and everything will work perfectly if both devices are compliant.
However, if you need some extra features like alarm, PTZ control, or video analytics, it is essential to use a different profile to complete a task.
Let's have a look at the profiles:
Profile S
It is the most basic profile that is used by IP devices like NVRs and IP cameras.
Profile G
This profile support features like searching, recording, and playback. Therefore, it is possible to work with a video management system to retrieve the recorded videos from SD cards or NVRs.
Profile Q
Profile Q can be used for discovering IP cameras and other IP security devices available in the network. It can be done by scanning the network. The installation process is simplified and accelerated as a result.
Profile C
This profile provides support to access control and event management. It is beneficial for controlling access to specific areas.
Profile A
The Access Control System can use profile A. It supports the integration for creating specific rules to grant or revoke access to areas controlled by card readers and the other devices that are compliant with the protocol.