DDNS is known as Dynamic Domain Name System. It helps users to overcome the issues regarding the Dynamic IP Addresses while connecting to a DVR anywhere on the Internet. The IP Address of DVR may change at any time.
The DDNS service is helpful to track the changes that happen in IP Address by getting messages from the DVR every time the DVR detects a change in its IP Address. Instead of monitoring the changes in the IP Address of DVR manually over time, a third-party service can be used to track the changes. However, there is no need to connect to a specific IP Address that can be valid or not. Users can get connected to the third-party site, which can be helpful to redirect automatically to the current IP Address of DVR.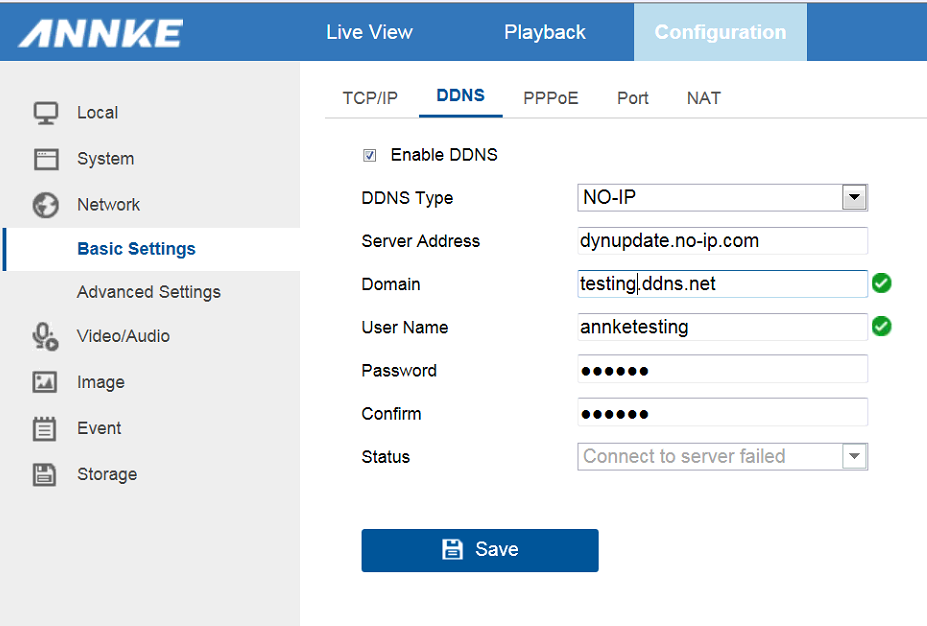 Different Types of DDNS
Standard-based DDNS
This type of DDNS works on a network protocol that comes with the security system. Usually, standard-based DDNS services operate as an extension of the DHCP system.
Application:
Multiple companies like Microsoft and others have introduced different applications, and these applications are used to perform DDNS services. They are often used for the systems to work effectively without needing much effort from the administrator.
DDNS for Internet Access Devices
Different programs work automatically to find and register the client's IP Address. These programs are performed within the device of a client inside a private network. They help to connect a system of DDNS providers by using a unique login name. The DDNS provider can use this login name to connect the home network's public IP Address to the website name or hostname.
DDNS for Security Cameras Manufacturers
Manufacturers of different security devices like security cameras, digital video recorders, and IP cameras use the DDNS services to make sure that the IP addresses of the devices are associated automatically with the correct domain. It is normally done with the help of an API.
How is DDNS Useful?
DDNS is helpful for the people who want to host their own site and want access to CCTV cameras, game servers, a specific online application, or VPN from the PC available at their home or office. DDNS is an affordable choice because it frees users from using a static IP address, which helps to save money. However, with the help of DDNS, you don't need to update the records every single time IP Address changes.
Moreover, DDNS helps administrators save time on making manual changes to DNS configurations, IP Addresses, Configured Hostnames, and other information. All of these configurations can be done automatically.
Advantages of DDNS
Accessibility
Economy
Practicality