Apply to: N48PAW/N46PCK/H800/N44PAM
Introduction:
When motion detection is triggered, you could receive a push notification on the phone APP. In this article, we will show you how to set up this function.
Steps:
1. Access the system menu on the monitor and go to 'Configuration→Network→ANNKE Vision'.
Make sure the connection status is 'Online'.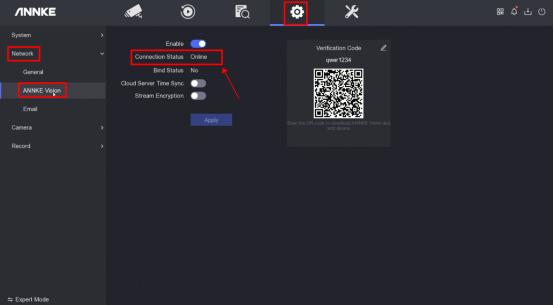 If the connection status is 'offline', please refer to the link below to find detailed instructions to make it online.
Annke Vision - What to Do If The NVR(H800) Is Offline?
2. Go to 'Camera→Event'and enable 'Motion Detection' and set up the detection area.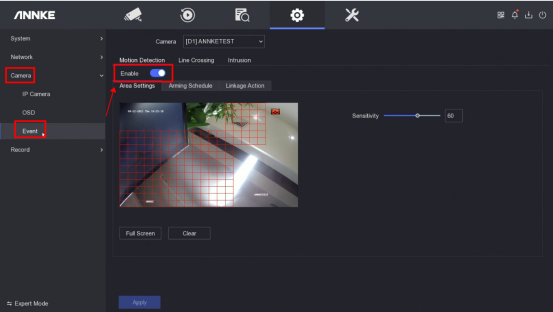 3. Go to 'Linkage Action' to enable 'Notify Surveillance Center'.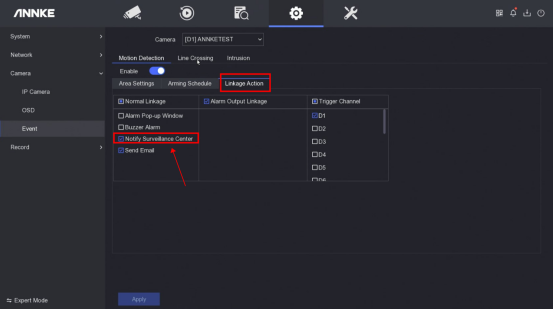 4. Start the Annke Vision APP on the phone and go to 'More→Settings'.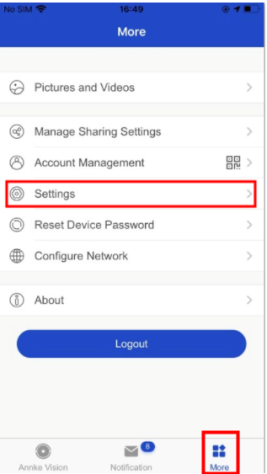 5. Enable 'Push Notification'.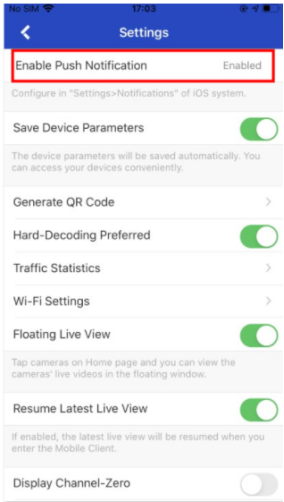 6. Access the setting page of the device on the APP and enable 'Notification'.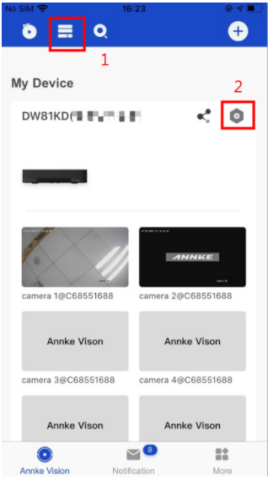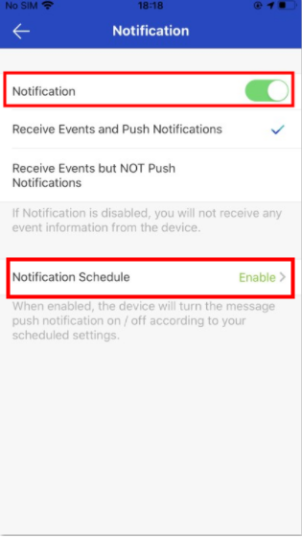 7. When the motion detection is triggered, there will be a notification on the phone.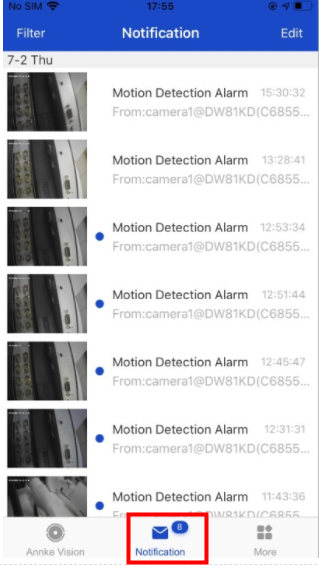 Note: If you cannot receive the push notifications when the Annke Vision is closed, please go to the system settings of the phone and make sure the Annke Vision APP has the notification permission.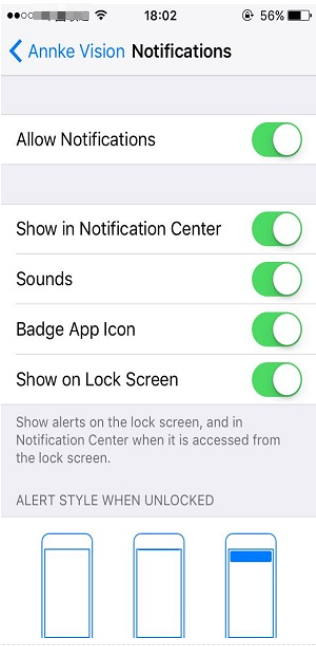 If you have any other questions, please contact ANNKE technical support at support@annke.com by email.
If this article is helpful to you, please click the "helpful" button after you review it. Any comments would be appreciated.