Applies to:
All DVRs/NVRs/Cameras
Purpose:
When it comes to choosing cameras or DVR/NVR (recorders) for each other, we may follow the below rules to make it a working match as possible as we can.
Rule #1
Choose from the same brand
The DVR/NVR/Camera comes from the same brand have been (or can be) tested by the seller, thus it's the most suggested way to make a working match.
Rule #2
Pay attention to the maximum resolution
Basically, a DVR/NVR can only work with the cameras with an equal (or lower) resolution.
For example, a 6MP DVR will work with a 5MP camara, but won't work with an 8MP camera.
Note:
Some cameras may support more than one resolution, which means we may lower the camera resolution to make it compatible with the DVR/NVR.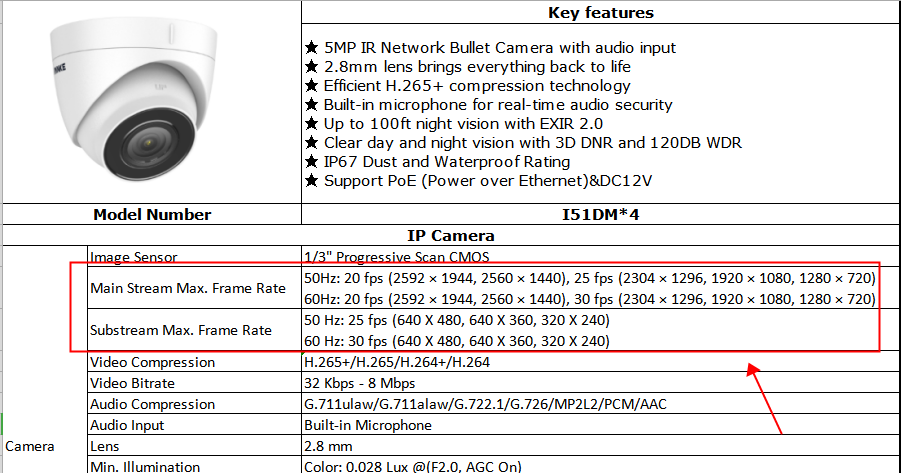 Rule #3
Know the difference between DVR and NVR matching
1) For DVR:
- When choosing an Analog camera, we need the camera's HD signal mode (TVI/AHD/CVI/CVBS) to be supported by the DVR;
- When choosing an IP camera, we need both the DVR and the camera to support ONVIF protocol.

For example, this ANNKE DW81KD DVR can work with a 5MP TVI Analog camera and a 6MP ONVIF IP camera, but it won't work with a 5MP AHD Analog camera.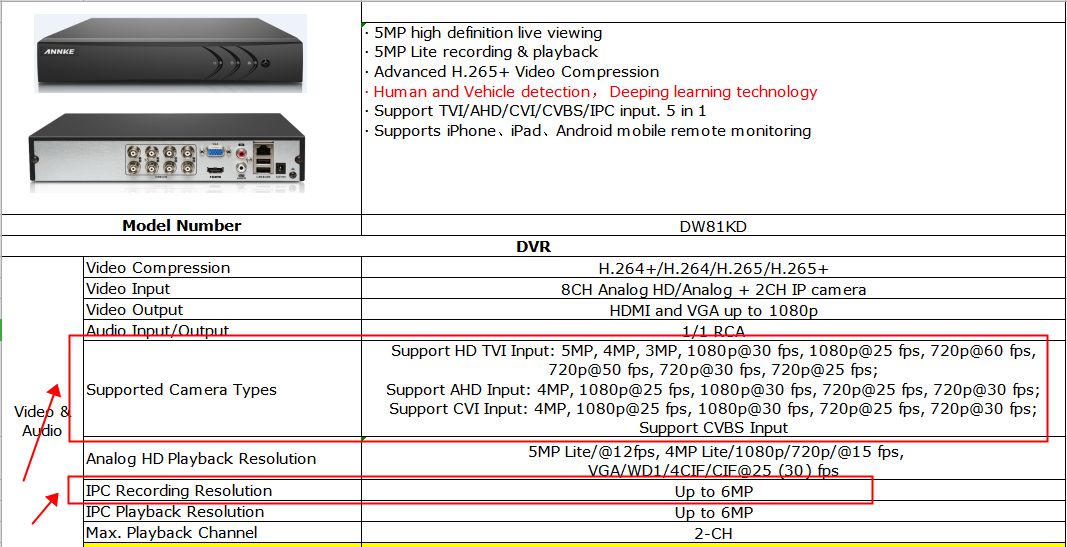 2) For NVR:
Both the NVR and the IP camera should support ONVIF protocol.
For example, this 1080P Onvif camera can be added to the ANNKE N48PAW NVR.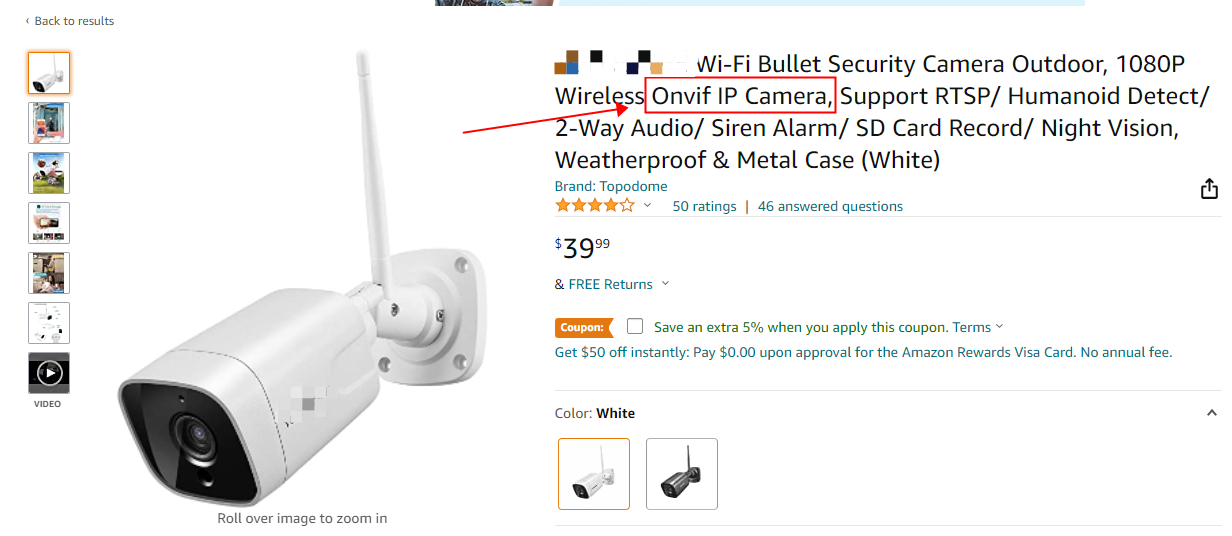 Rule #4
Double-check with the device provider
Before making a purchase, it's always recommended to double-confirm the compatibility with the device provider. Because they might have actual case(s) to tell you if the camera and DVR/NVR is compatible or not.
Notice: For any other questions, please feel free to contact ANNKE technical support at support@annke.com by email.
If this article is helpful to you, please click the "helpful" button after you review it. Any comments would be appreciated.