Applies to: I41KR/I41KU/I51CK
Purpose:
This instruction is to help you add the device to the Annke Smart app via AP mode. The AP mode is the hotspot of the camera.
Steps:
1. Please power on the camera and you will hear the prompt "Welcome".
2. Search the ANNKE Smart app in Apple Store or Google Play, then install it on your phone.
3. Open the app, and tap "Sign Up" to register an account.
Note: Please allow the app to access the Location, storage, notification, microphone, and speakers with your phone. 4. Tap the icon "+" or "Add Device", then choose "Smart Camera".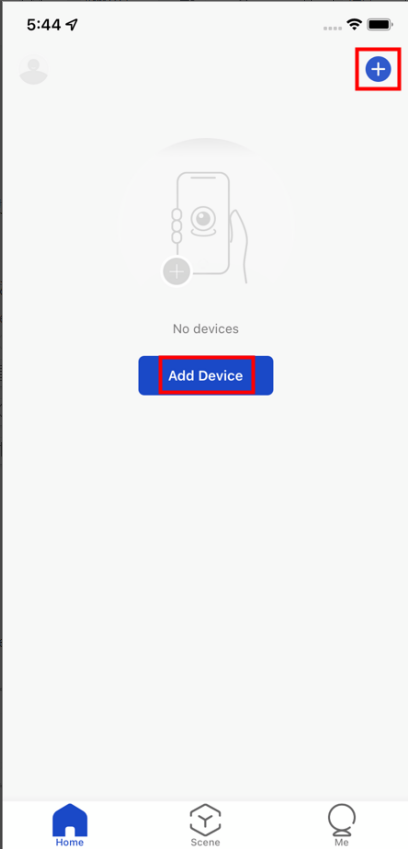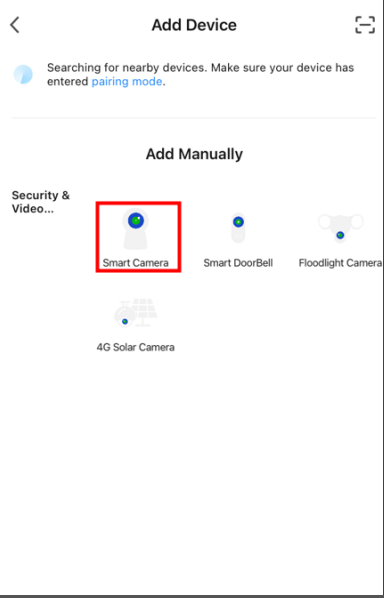 5. Select "AP mode", and click "Next"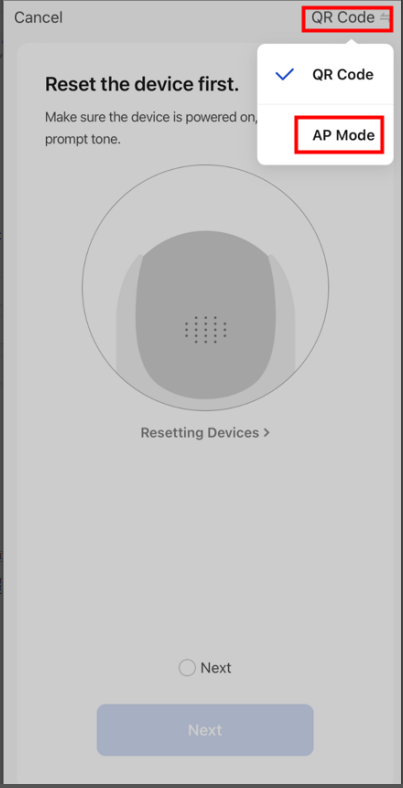 6. Select your WiFi network (2.4 GHz), and enter the password. Then tap "Next".
Note: This mode does not support WiFi with more than 64-digit passwords. If the Wi-Fi password you have input is not correct, the configuration will also fail. Please ensure your Wi-Fi password is correct and the Wi-Fi signal is OK.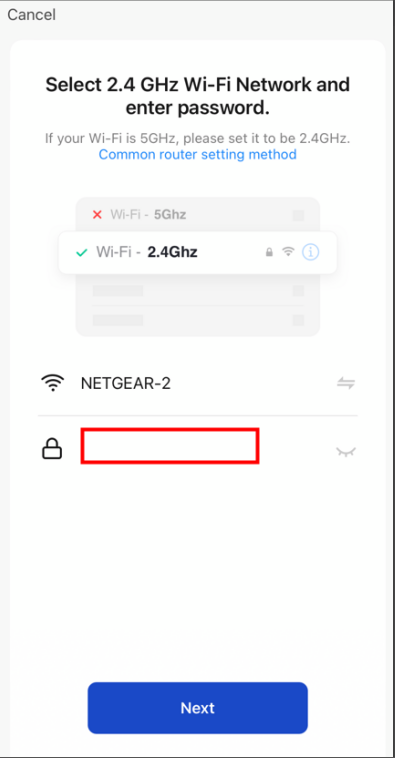 7. Click "Go to Connect"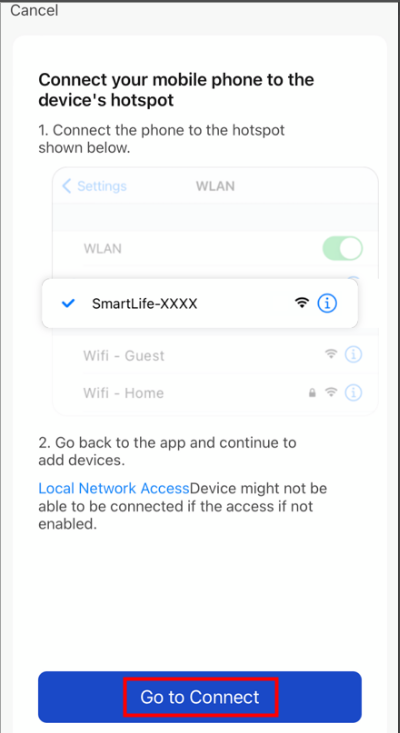 8. Go to the phone system Settings, click WiFi Settings, and select the device's hotspot to connect. The default hotspot password is 12345678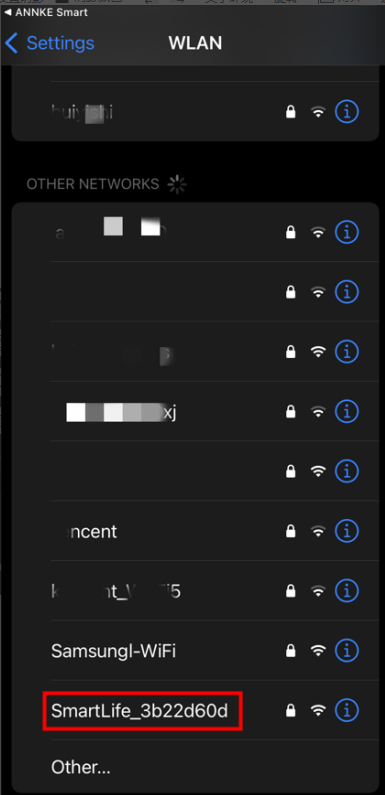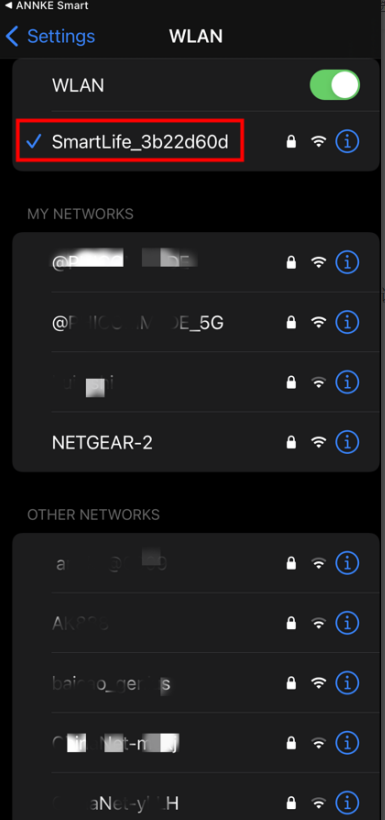 9. Go back to the Annke Smart APP, and the APP will automatically configure the network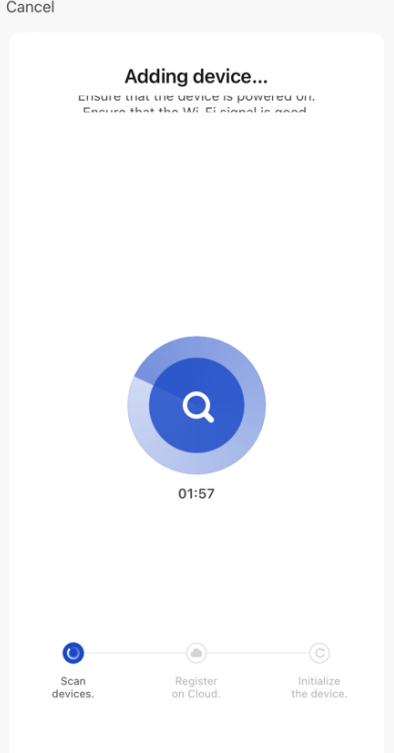 10. Camera added successfully. You can name your device and start the live view.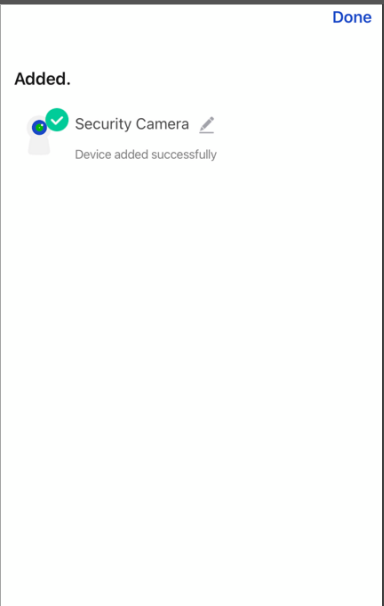 Notice:
For any other questions, please feel free to contact ANNKE technical support at support@annke.com by email.