Applies to: I41EJ
Purpose: You can see the history access.
Before you start:
The device has inserted an SD card.
Steps:

1. Click Playback, enter the playback page.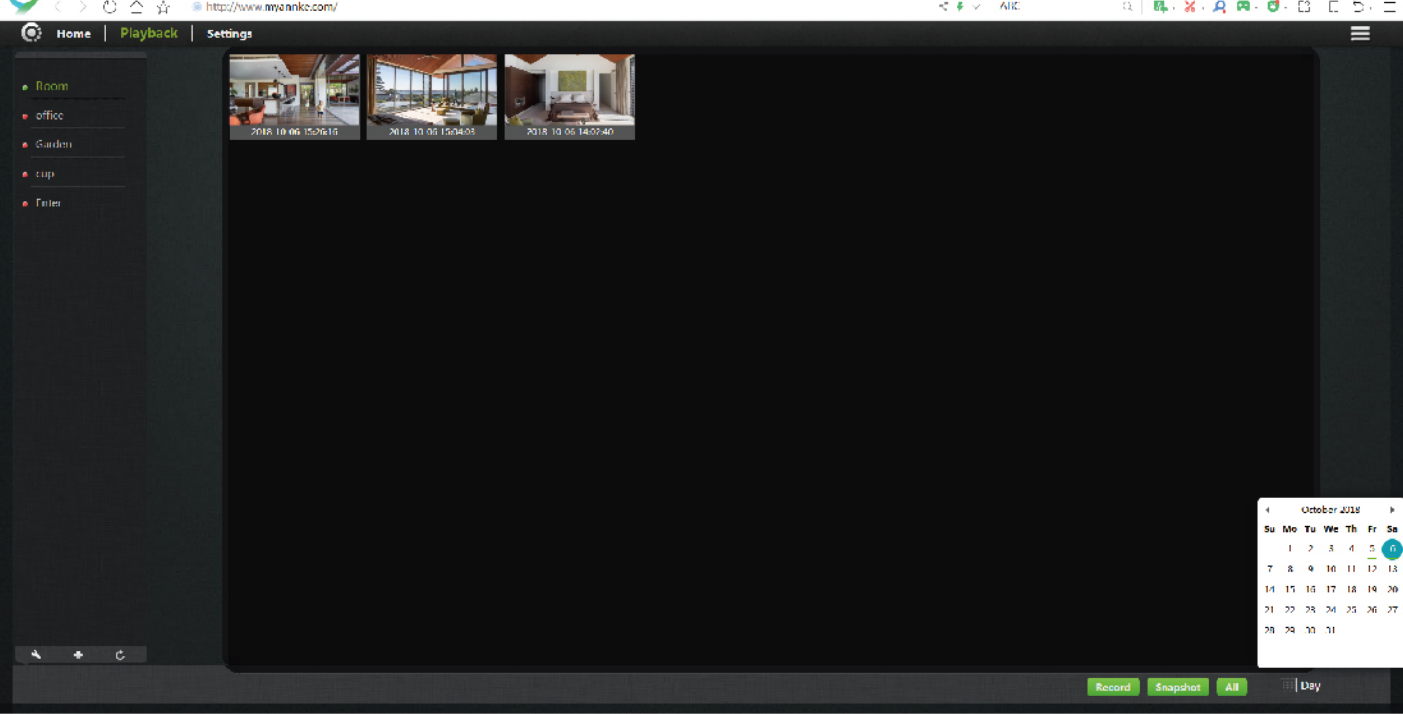 If you do have an SD card in your camera and you capture videos, you will see a list of videos on this screen. You can select the day and video to play history records.

The Explanation of the 4 Icon under the below interface:
Record: Under the Records column, it will show you whether the record indicates video.
Snapshot: Clicking on one of the pictures will open up the image into a separate popup, making it larger and easier to see.
All: choose all the videos.
Day: Select the day, and quickly view video time.
Notes:
The left menu bar shows the device's name you have added and recorded.
If you do not have an SD card in your camera, this will be a blank screen.