It is important to ensure proper lighting while installing security cameras. Ideally, the lighting available in the field of view of a security camera should be exposed properly and even. However, it is not always possible to control how light interacts with the scenes. Suppose you ever encounter a situation where the footage of a security camera contains areas that are way too bright or dark. In that case, you can use some settings to adjust the quality and get a detailed and cleaner image.
WDR, HLC, and DNR are three settings that are helpful for a security camera to adjust the exposure of an image. BLC and HLC are beneficial to compensate for the uneven lighting with the help of digital adjustment. However, DNR can help to eliminate the digital noise in the image.
What is BLC and How it Works?
BLC and HLC are two ends of a spectrum. With the help of these two settings, you can adjust the exposure of a security camera easily in any scenario.
BLC is known as the Backlight Compensation. It is a setting that helps you to choose which areas the scene should be exposed properly instead of letting the camera choose it automatically. Moreover, cameras can automatically adjust the exposure for a primary scene. But a camera isn't always right.
With the help of BLC, a camera will be able to over-expose the brighter parts of the image for exposing the darker parts properly. Turning BLC on will be helpful to tell the camera that the darker aspects of an image should be exposed properly.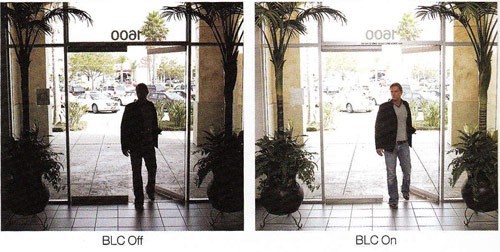 What is HLC, and How it Works?
HLC is known as the Highlight Compensation. It is a setting that helps the camera compensate the brighter parts of an image. It is helpful to maintain detail in brighter parts of an image; otherwise, it could be blown out.
An image can be blown out when there are very bright lights available in the field of view of a security camera. Think of a situation where the headlights of a car are shining at the camera. When a camera is exposed properly for the scene, bright headlights can cause the image to be overexposed, resulting in missed information.
By enabling HLC, the camera will be able to consider bright areas of an image, and it will adjust the exposure according to a scene. A camera can properly expose an entire scene with the help of HLC, and it can automatically reduce the brightness to deliver better image quality.

What is WDR and How it Works?
WDR is known as a Wide Dynamic Range. This technology is used to deal with the problems regarding exposure to light. With the help of WDR, a camera is able to compensate for the images having bright and dark areas. A sharp image can't be seen properly if we use a normal camera, but with the help of WDR, a balance can be created between darkness and brightness. WDR helps to improve image quality and provides a uniform result. This dynamic treatment is very helpful for security cameras.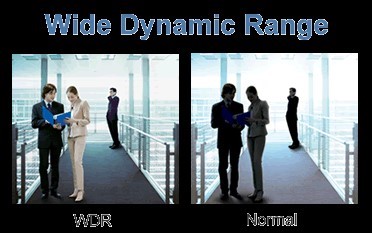 What is DNR and How it Works?
DNR is known as Digital Noise Reduction. It is an image processing method that helps to remove the visible noise available in the image. This technology is helpful when looking to improve an image's quality during low light settings and lower bandwidth. This method can be beneficial to save storage.
You may want high levels of DNR, but there are some negative effects of using maximum settings. A part of an image can be blurred where there is a movement in the image. It is similar to a blur which is caused due to the slow shutter speed.